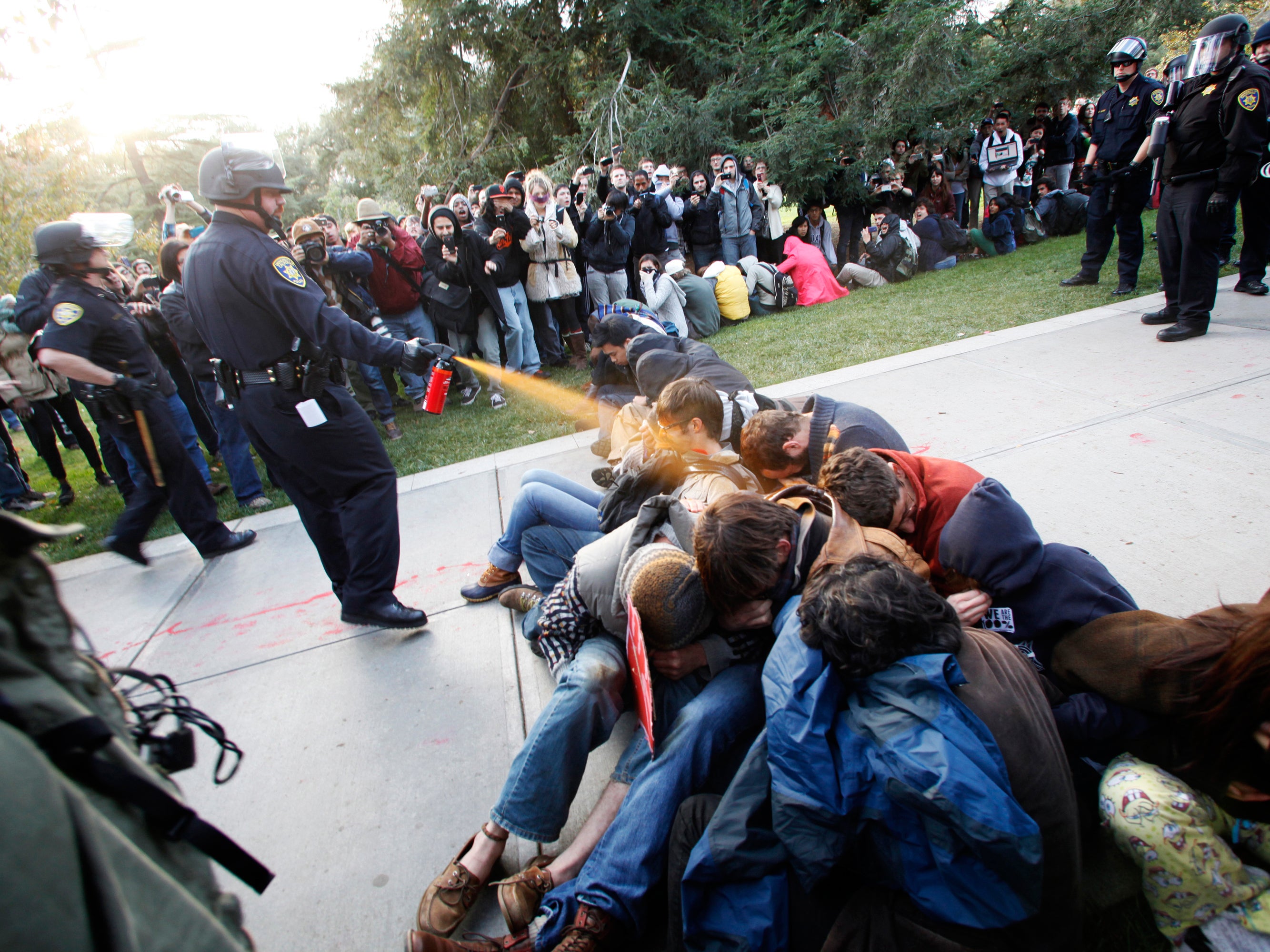 UC Davis' pepper-spray PR appears to backfire badly
DAVIS, Calif.-- The association that represents 240,000 University of California students statewide is calling for the head of the UC Davis to step down over the school's public relations spending to clean up the university's online image.
The UC Student Association voted Friday to seek Chancellor Linda Katehi's ouster, joining seven state lawmakers and student protesters who say she must go, The Sacramento Bee reported Saturday.
The demands came after the newspaper reported that UC Davis paid image consultants at least $175,000 to repair the damage online to the university's reputation after campus police pepper-sprayed student protesters in 2011. Video of the incident gained nationwide attention.
"The students ... are free of course to express their opinions, and I appreciate it," Katehi said Saturday at the campus' annual Picnic Day festival. She said the Bee misrepresented the facts, but she didn't elaborate.
UC Davis Provost Ralph Hexter said in a statement to the campus Friday that the university used no public or student funds when it hired consultants to "optimize search engine results in order to highlight the achievements of our students, faculty and staff."
"Even if such a thing as eliminating stories and images from the Internet were possible, 'pepper-spray' will always be part of UC Davis' history," the statement said.
In March, the chancellor came under fire for her service as a paid director for two for-profit boards while working at the university. The controversy recently led to her resignation from one of those boards, CBS Sacramento reported.
UC Davis students staged a sit-in on March 11.
The 62-year-old apologized for accepting paid corporate board positions with DeVry Education Group and textbook publisher Wiley and Sons.
In a statement, she said, "I have resigned from the DeVry board and intend to donate all the stock proceeds I made from serving on the John Wiley and Sons board to a scholarship fund for UC Davis students."
Maile Hampton is among the dozen students who staged the sit-in at the chancellor's office.
"We have a responsibility to stand up when we know bad things are happening. You know? We're here to say: resign now and we want to have a say in the next chancellor," Hampton said.
Thanks for reading CBS NEWS.
Create your free account or log in
for more features.