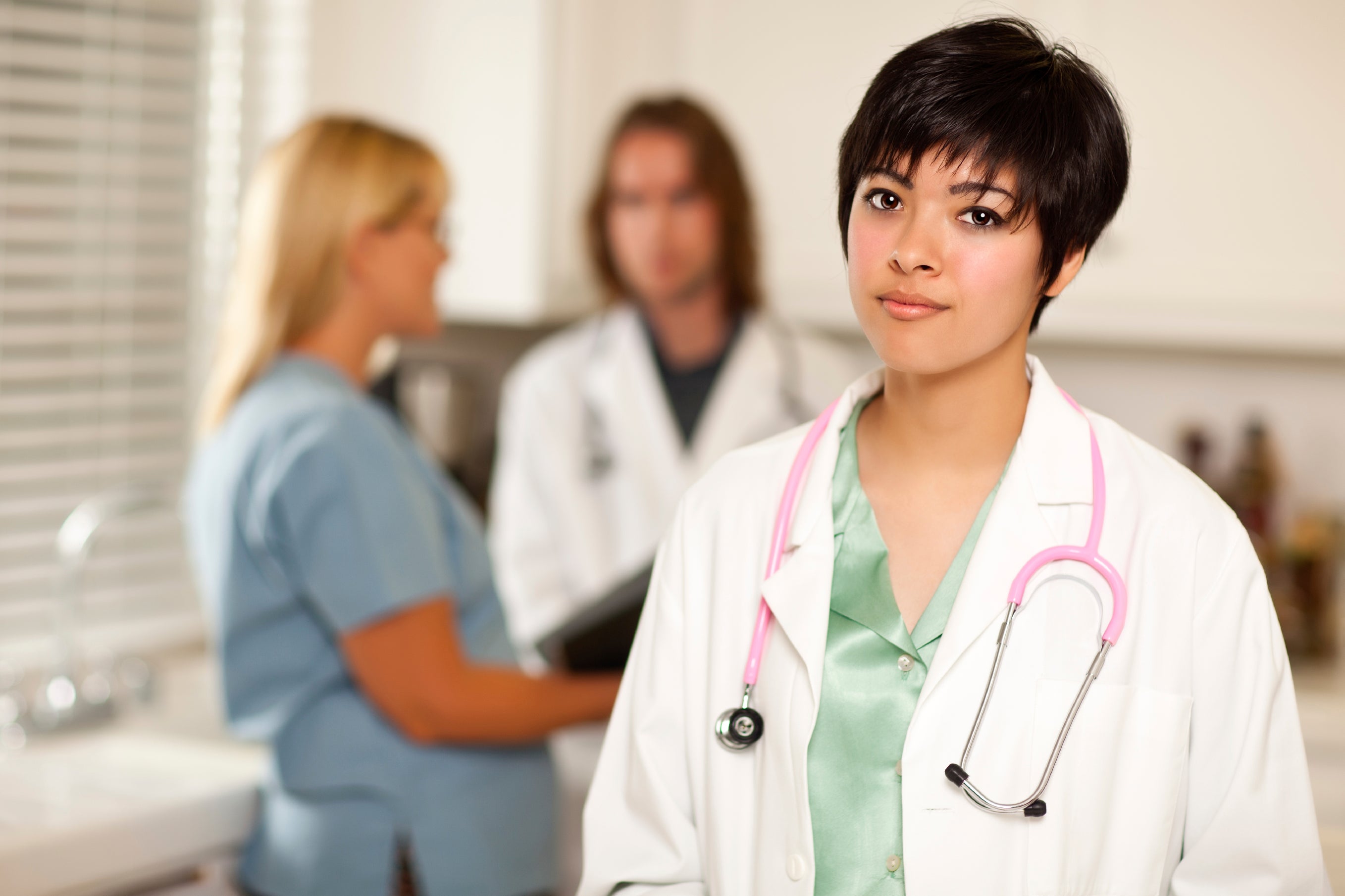 Strange and overlooked signs of stroke in women
Stroke is the third leading cause of death in women, according to the National Stroke Association. Yet few women know some of the subtler, gender-specific signs of a stroke, or that women face some unique risk factors.
Ohio State University's Wexner Medical Center released a national survey today that found that out of 1,000 women, only 11 percent could identify female-specific stroke risks including pregnancy, migraine headaches, use of birth control pills, and autoimmune diseases such as lupus.
The survey also found that only 10 percent were aware that hiccups along with chest pain are early warning signs of a stroke, when accompanied or followed by classic stroke symptoms such as face drooping or numbness on one side of the body.
"Women have thought of stroke as a man's disease and have not really been as proactive in understanding their risk for stroke," Dr. Diana Greene-Chandos, a neurologist and director of neuroscience critical care at Ohio State's Wexner Medical Center, told CBS News.
Things that put women at greater risk of stroke are related to female hormones, such as estrogen. Estrogen is a coagulant, which means it clots the blood more. Women are at higher risk of stroke when estrogen levels are high in the body, including at the later stages of pregnancy and right after delivery. Estrogen levels can also be raised by birth control pills or hormone replacement therapy medications.
Women are also at a greater risk than men of developing autoimmune diseases such as lupus, which is associated with inflammation of blood vessels.
"I think we have a ways to go when it comes to educating women about stroke and their unique risk factors," Greene-Chandos said in a press release.
Some risk factors are the same for both women and men, including smoking, lack of exercise or high blood pressure. Greene-Chandos recommends maintaining a blood pressure level below 140/90. Other risks include having elevated blood glucose levels of more than 7 if you are already diabetic, or 5.7 if not; as well as having LDL cholesterol below 100 without other risk factors, or less than 70 with additional risk factors.
The survey also found that more than half of the women were unaware of the problems that females face after stroke. Many women experience nerve damage, trouble swallowing and depression. Greene-Chandos said that these side effects often keep women from getting the rehab that is vital to their recovery.
"The more you use your brain, the better you'll do in your recovery after a stroke," Greene-Chandos said.
Each year, nearly 800,000 Americans suffer a new or recurrent stroke and more than 137,000 people die from stroke. According to the American Heart Association, 60 percent of stroke deaths occur in women and 40 percent in men.
Greene-Chandos believes it's important for medical professionals to do more to get the message out about stroke in women. "As the population ages, it's going to become more of a problem," she told CBS News.
Anyone, male or female, who experiences possible stroke symptoms needs to seek medical attention right away. Currently the only acute treatment for stroke is with a clot-busting drug known as tPA, which must be administered within three hours of the onset of a stroke.
Greene-Chandos advised women not to delay seeking medical help. "We would rather have you in and out of the emergency room quickly than it be missed," she said.
Thanks for reading CBS NEWS.
Create your free account or log in
for more features.