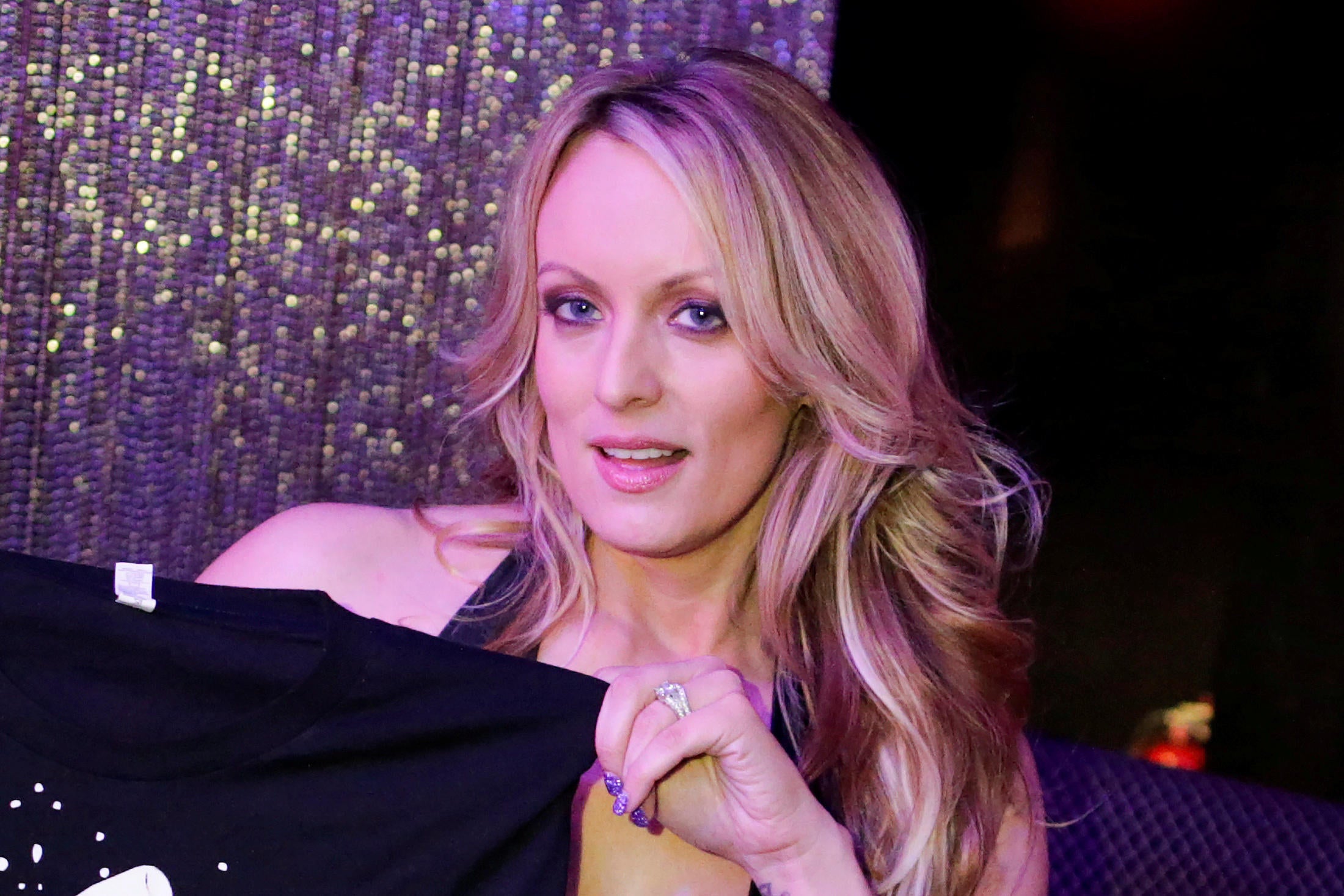 Stormy Daniels' lawyer on potential Trump photos, texts, videos: "No comment"
WASHINGTON -- Stephanie Clifford, the adult film star otherwise known as Stormy Daniels who alleges she had an affair with President Trump, is offering to return the $130,000 the president's personal lawyer Michael Cohen paid her in exchange for silence on the subject.
Although Clifford has been making public appearances around the country, she's remained silent about the alleged 2006 affair with the president after receiving the hush money from Cohen just before the 2016 U.S. presidential election.
However, now she's offering to repay Mr. Trump the $130,000, in exchange for being allowed to speak "openly and freely" about the affair.
In a letter obtained by CBS News, Clifford's lawyer Michael Avenatti writes to Cohen that the porn star wants to nullify and void the nondisclosure agreement with the returned funds, thus allowing her to "speak openly and freely about her prior relationship with the President and the attempts to silence her."
If the NDA is deemed void, she'll also be allowed to publish, without fear of legal action, any text messages, photos or videos she has relating Mr. Trump.
CBS Evening News' Julianna Goldman asked Avenatti if this means there may be photos, texts or videos relating to her alleged relationship with the president.
"No comment," he said.
Avenatti says that Clifford just "wants to set the record straight."
"If he does not accept it, it's yet another instance of Mr. Trump and Mr. Cohen trying to silence this woman and keep the American people from hearing her story," he said.
The deadline for Mr. Trump to accept the offer is Tuesday at noon.
"If he's been open and honest with the American people, and his attorney Mr. Cohen has truly been open and honest with the American people, then I guess he doesn't have anything to fear from discovery," Avenatti said.
The letter also seeks agreement that no action will be taken to try to prevent Clifford's recent interview with "60 Minutes" from airing.
CBS News has not commented on the interview.
Clifford has also filed a lawsuit that alleges the original NDA she signed shortly before the 2016 election is not enforceable because the president never signed it. In that agreement, Mr. Trump uses the alias "David Dennison."
Thanks for reading CBS NEWS.
Create your free account or log in
for more features.