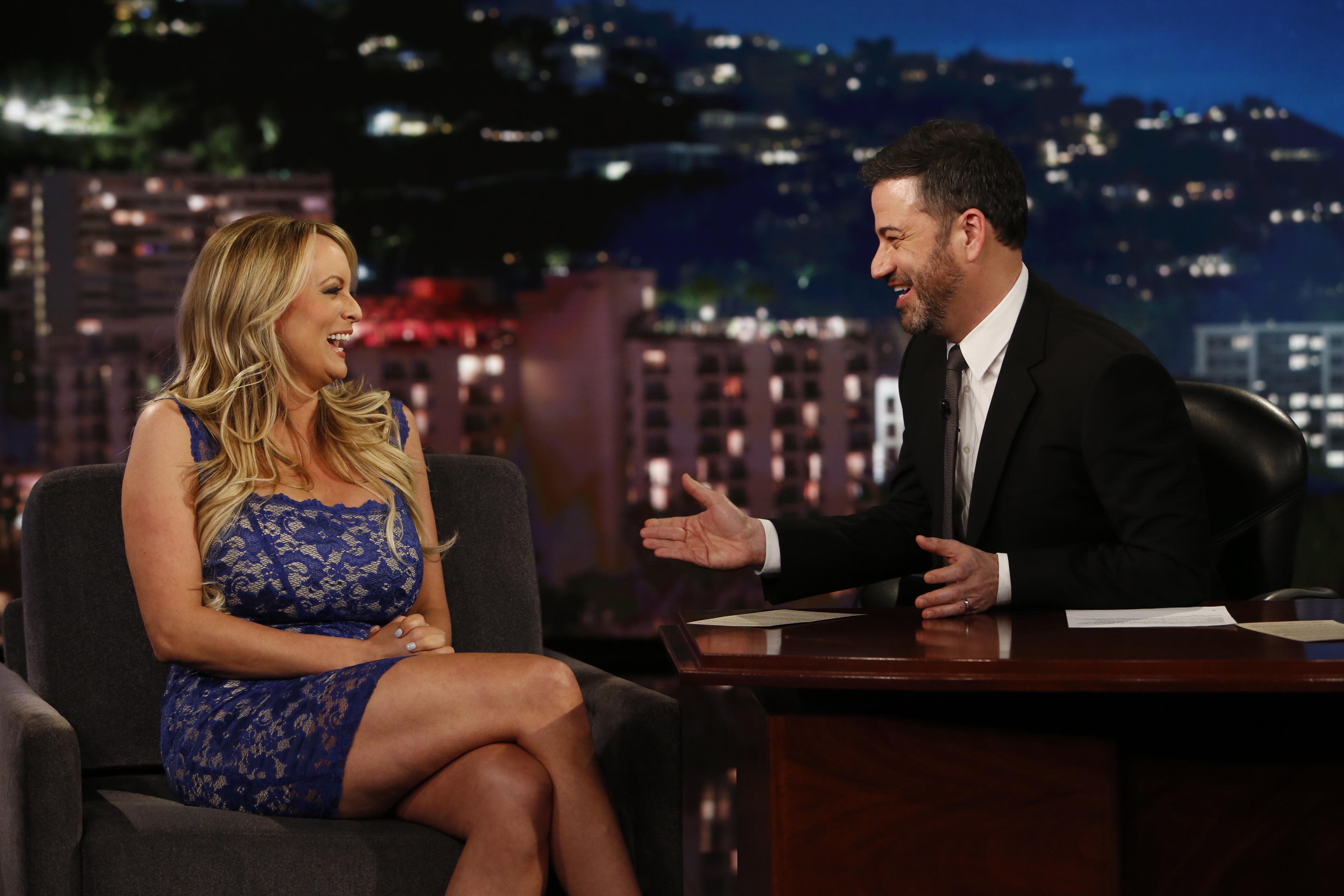 Stormy Daniels sues to nullify Trump "hush agreement," says he didn't sign
Stephanie Clifford, the adult film performer known as "Stormy Daniels" who received $130,000 from Donald Trump's personal attorney just days before the 2016 election, filed suit in California on Tuesday asking a court to throw out a non-disclosure agreement preventing her from discussing an alleged affair with Mr. Trump. Clifford asked the court on Tuesday to nullify the agreement, claiming Mr. Trump never signed the document, and that it is null and void as a result.
In the court filing, Clifford claims that she began an "intimate relationship" with Mr. Trump in 2006 that ended the next year. In October 2016, she accepted $130,000 from Mr. Trump's longtime attorney Michael Cohen in exchange for her silence about the alleged relationship, according to the filing.
Cohen acknowledged the payment in a statement in February but claimed that neither the Trump campaign nor the Trump Organization "was a party to the transaction." He did not immediately reply to a request for comment about the lawsuit Tuesday evening.
The court filing includes a "hush agreement" purporting to be the NDA, which has not previously been made public. The agreement is between "Peggy Peterson" and "David Dennison." In a letter attached to the document, "Peterson" is identified as a pseudonym for Clifford, while the true identity of "Dennison" is redacted. Clifford's attorney writes in Tuesday's filing that "Dennison" was the name used by Mr. Trump and names him as a defendant.
The agreement included as an exhibit in Tuesday's filing is signed by Clifford and dated Oct. 28, 2016. The signature for "David Dennison" is blank.
Clifford's attorneys argue that Mr. Trump's failure to sign the document means Clifford is not bound by the terms of the agreement and is free to discuss her alleged affair with Mr. Trump. Clifford discussed her supposed relationship with Mr. Trump in a 2011 interview with InTouch Weekly that went unpublished until this year. Before Tuesday's suit, she had not publicly alleged an affair since the Wall Street Journal reported the $130,000 payment in January.
Tune in to "CBS This Morning" on Wednesday, March 7, to hear from Michael Avenatti, the attorney representing Clifford.
---
Read the full complaint below:
Thanks for reading CBS NEWS.
Create your free account or log in
for more features.