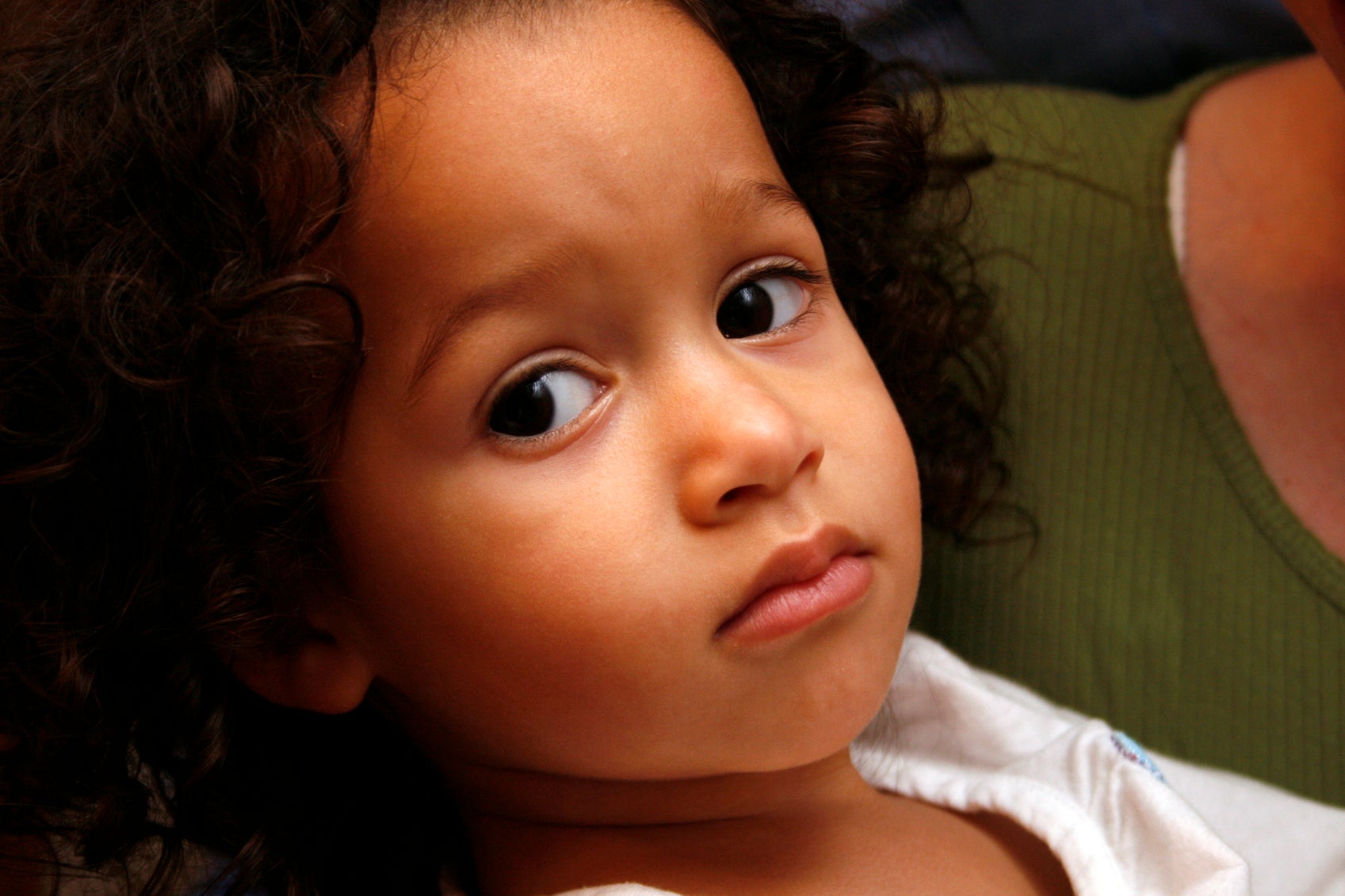 Stark racial differences in what adults fear for kids' health
Racial inequity and violence rank higher than ever on the list of top child health concerns among black adults, according to a new poll from C.S. Mott Children's Hospital.
More than 60 percent of black adults say racial inequities are a "big problem" for children, while 45 percent of Hispanic adults and only 17 percent of white adults said the same.
Specifically, racial inequities and school violence ranked numbers two and three on the list of child health concerns among black Americans. Gun violence -- which did not appear on any other's group's top 10 --- ranked seventh.
"This is a statement on the issues of importance and concern among this community and likely reflects many of the issues that we're seeing in contemporary society today," poll co-director Dr. Gary Freed, professor of pediatrics at University of Michigan's C.S. Mott Children's Hospital, told CBS News.
C.S. Mott has conducted the poll each year for the past 10 years. The national sample includes more than 2,000 adults from across the country.
Racial inequity and gun violence have never ranked so high on any racial group's list in the past, Freed said.
"The prominence in the difference in racial and ethnic groups, specifically among racial inequities, school violence, and gun injuries really stood out to us," Freed said. "There has been a significant national discussion regarding issues in the African community and children in the African American community. These findings parallel those discussion."
Hunger ranked 10th on the list of top child health concerns for black adults. It did not make the top 10 for any other racial group.
Concerns over mental health
Among all adults, mental health was a dominant concern for kids. Overall, seven of the top 10 worries reflect children's mental health, whether specific concerns like depression, stress, and suicide, or factors that have an impact on mental health like bullying and drug abuse.
While such issues have made the list in the past, they have never ranked so prominently.
"It's likely a combination of concerns that adults in America have about the newer and younger generations being able to have successful adult lives and the concerns they have about the stress that is on children whether that be in early childhood or all the way through high school that may be for whatever reasons worse today than in years past," Freed said.
Mental health issues are also being recognized and talked about more in the public sphere than in the past, potentially contributing to the growing concern among adults.
"It's likely that many of these concerns were always there but now we're willing as a society to speak about them and now the next step will hopefully be to do something about them," Freed said.
Additionally, for the first time, suicide made it on the list of top child health concerns, ranking number eight for whites. It did not appear on any of the other groups' top list.
Looking forward
Freed said the goal of the annual report is ultimately to help the nation understand the health concerns of parents and adults in general and how that changes over time.
"[We want] to make sure that the public has a voice and that policy makers, health care workers and others realize and understand that voice," he said. "Otherwise we only hear about anecdotes, and sometimes shrill voices can drive a policy agenda or priorities for our nation or individual states."
For example, Freed noted that the prominence of mental health concerns illustrated in the survey will hopefully lead to changes to the U.S. health care system in areas of access, prevention, and treatment in regard to mental health care for children.
When it comes to racial differences in concerns for kids' health, he hopes the findings will further conversation on the issues and help inspire change.
"It's important that when we're thinking about interventions in our health care system or in society as a whole we recognize that different groups may have different priorities and may see the world in different ways," Freed said. "By understanding and appreciating those differences we can direct programs and policies and community actions to help address the issues of greatest importance to each of our communities."
Thanks for reading CBS NEWS.
Create your free account or log in
for more features.