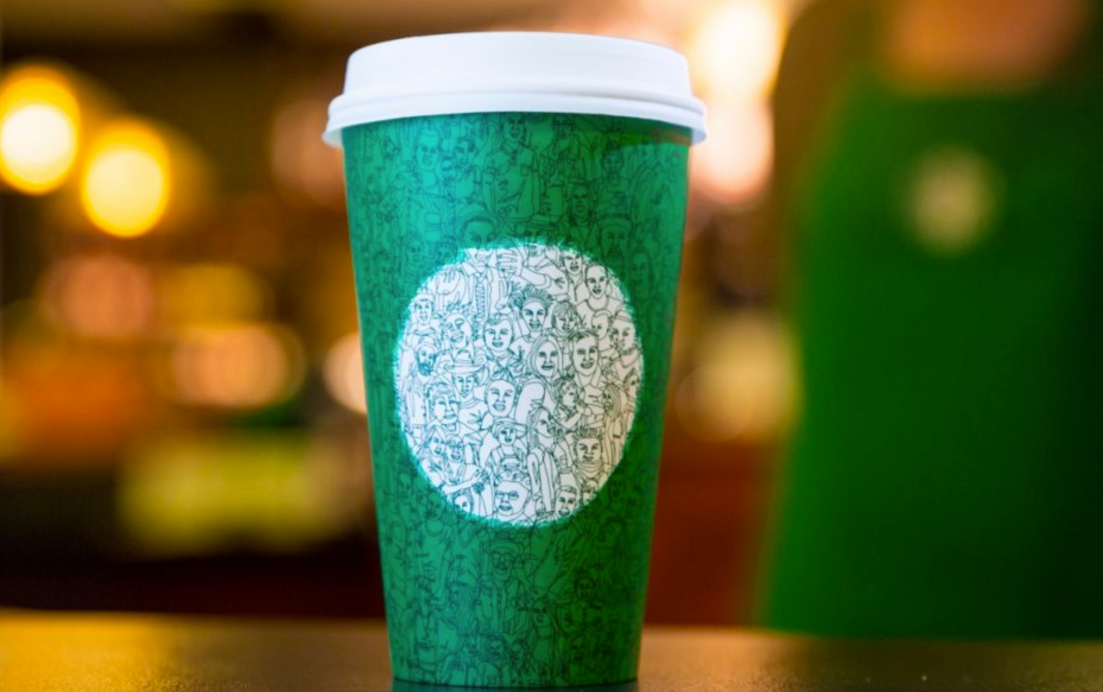 Starbucks' new "unity" cups have Americans divided
Coffee drinkers were in for quite a surprise when they walked into their local Starbucks Tuesday morning to grab a quick cup of joe.
As baristas called their names, one by one, customers were handed unfamiliar bright green cups with sketches of a variety of characters stitched together on the canvas.
"It's meant to be a symbol of unity, and to encourage us to be good to each other," a Starbucks spokesman told CBS News.
But the "unity" cups are causing quite a stir.
Though they're meant to symbolize "bringing people together," the cups have customers divided.
Some questioned whether the cups are replacing Starbucks' traditional holiday-themed cups:
While others accused Starbucks of making a political statement:
However, some customers are defending the new design, and the message behind it:
Starbucks assures customers they are not pushing a "political agenda," but rather a promotion of peace.
"During a divisive time in our country, Starbucks wanted to create a symbol of unity as a reminder of our shared values, and the need to be good to each other," Starbucks CEO Howard Schultz said in a statement.
It's not the first time Schultz and his coffee chain have stood up for American values – and stepped on some toes in the process. During a short-lived campaign last year, Starbucks encouraged discussion of racial issues by writing "Race Together" on coffee cups.
The green "unity" cups will be in U.S. stores for a limited time and should not be considered "holiday cups."
"The rest of our holiday plans are still under wraps," the Starbucks spokesman said.
Thanks for reading CBS NEWS.
Create your free account or log in
for more features.