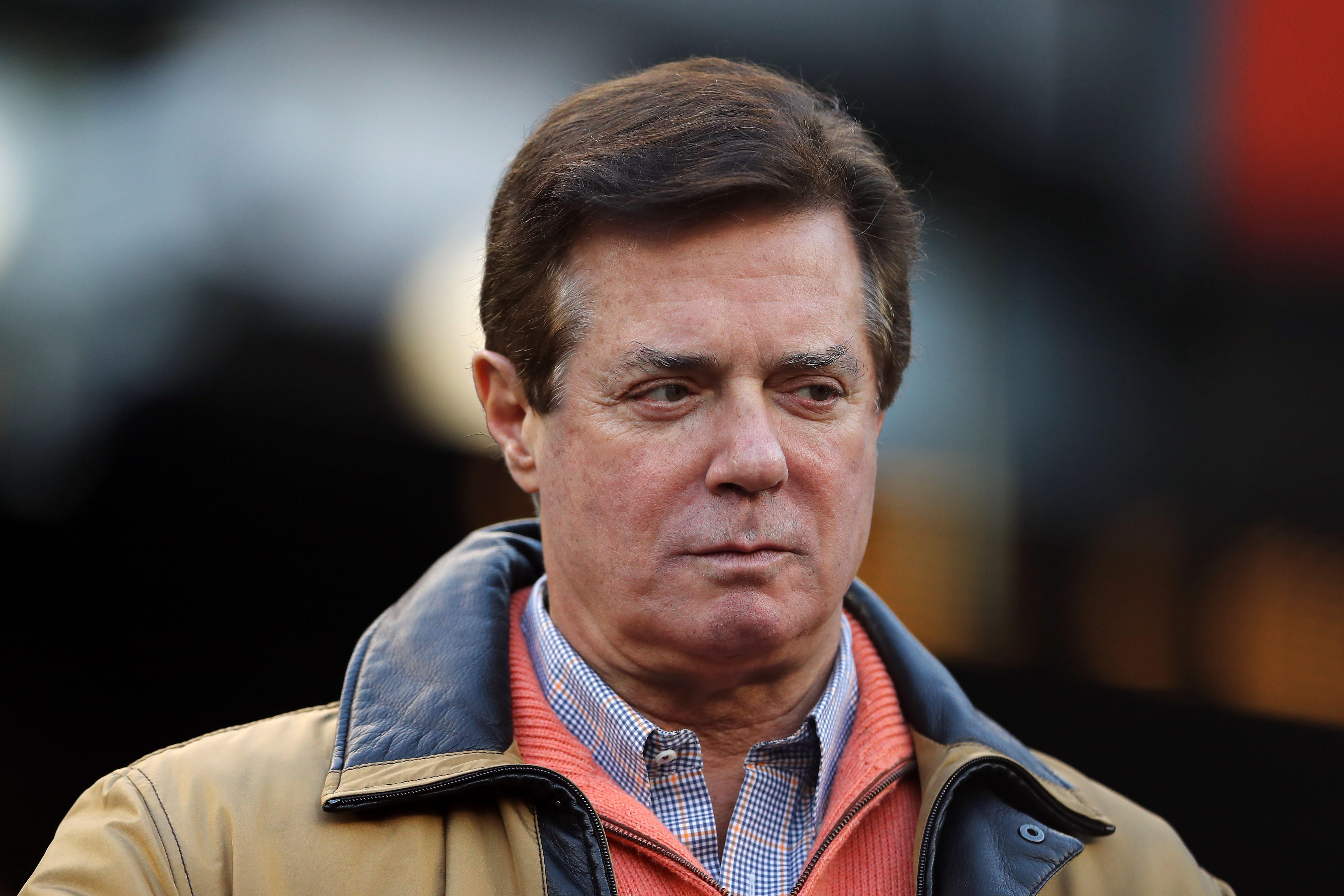 Special counsel Robert Mueller's team accuses Paul Manafort of witness tampering
WASHINGTON -- Former Trump campaign chairman Paul Manafort made several attempts to tamper with witnesses in his ongoing criminal cases, prosecutors said Monday. They have also asked a federal judge to consider revoking his house arrest.
In a court filing, prosecutors working for special counsel Robert Mueller wrote that Manafort and one of his associates "repeatedly" contacted two witnesses in an effort to influence their testimony. The contacts occurred earlier this year, shortly after a grand jury returned a new indictment against Manafort and while he was confined to his home.
"Manafort's obstructive conduct ... instills little confidence that restrictions short of detention will assure Manafort's compliance with the court's orders and prevent him from committing further crimes," the filing states.
Court documents do not name Manafort's associate or the witnesses. Prosecutors say the witnesses worked with Manafort in organizing a group of former European officials, known as the Hapsburg Group, who promoted Ukrainian interests in Europe as well as the U.S.
According to the court filing, Manafort began messaging and calling one of the witnesses in February shortly after a federal grand jury in Washington returned a superseding indictment against him that included allegations of unregistered lobbying related to the Hapsburg Group.
Manafort messaged and called one of the witnesses the day after his co-defendant and business partner, Rick Gates, pleaded guilty and continued reaching out over the next several days, according to a sworn affidavit filed by an FBI agent in the case.
In one call, the agent wrote, Manafort said he wanted to give the person a "heads-up about Hapsburg." The individual then hung up "because he was concerned about the outreach," according to the affidavit.
On Feb. 26, Manafort sent the person a series of messages through an encrypted application, including a link to a Business Insider story with the headline: "Former European leaders struggle to explain themselves after Mueller claims Paul Manafort paid them to lobby for Ukraine." Another message said, "We should talk. I have made clear that they worked in Europe."
The person told investigators that he interpreted Manafort's efforts to reach him as a way to influence his potential statements. The person believed from his experience that the Hapsburg Group lobbied in the United States and knew that Manafort knew that as well, the agent wrote.
Manafort faces several felony charges in two federal cases. He has pleaded not guilty.
In a statement, a spokesperson for Manafort said, "Mr. Manafort is innocent and nothing about this latest allegation changes our defense. We will do our talking in court."
Thanks for reading CBS NEWS.
Create your free account or log in
for more features.