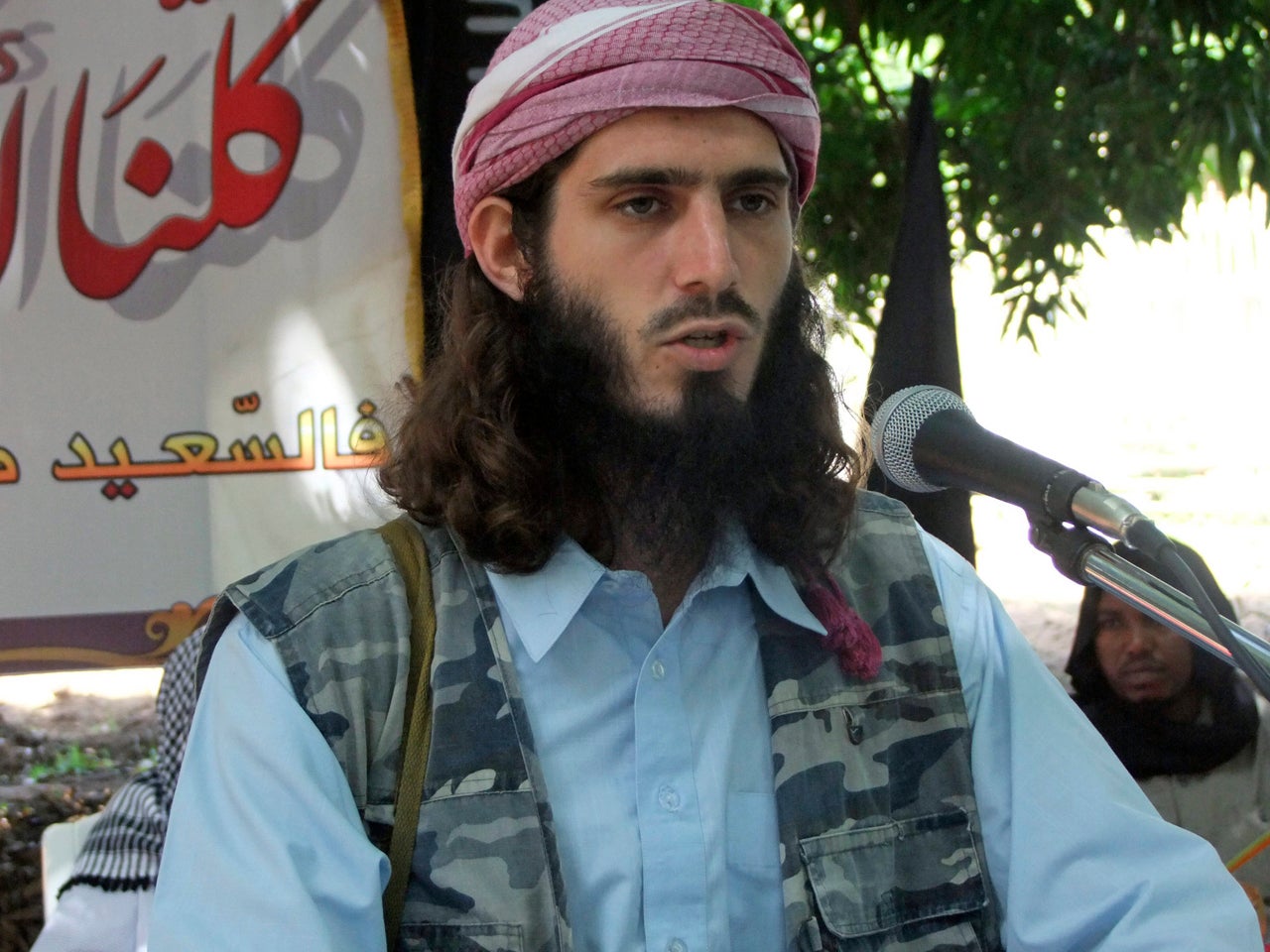 Somalia Islamic group eulogizes slain American jihadist Omar Hammami, aka Abu Mansoor Al-Amriki
MOGADISHU, Somalia American jihadi Omar Hammami was murdered "in cold blood," a Somalia-based Islamic center said, backing up reports that the militant from Alabama was killed Thursday by his rivals within the Somali Islamic extremist group al-Shabab.
The Islamic World Issues Study Center published a tribute online in which it describes the killings of Hammami, 29, and two other militants as a "tragedy," saying al-Shabab should be "directing their arrows at the enemies of the group," according to a report issued Saturday by SITE Intel Group, an American private company that analyzes terror threats.
"Here they are today being killed in cold blood at the hands of those who belong to jihad ... and the world is watching," the tribute said, according to SITE Intel Group.
"One wonders who will be next," the eulogy said. "And more importantly, who will be responsible for the blood of those brothers?"
Hammami, whose nom de guerre was Abu Mansoor Al-Amriki, or "the American," was reported killed in southern Somalia following months on the run after falling out with al-Shabab's top leader. The extremist from Alabama had been reported dead before, only for him to resurface. Al-Shabab rebels said on Thursday Hammami was slain in an ambush but presented no proof of his death.
In an interview last week with Voice of America, Hammami said he had left al-Shabab and acknowledged he was being hunted down by his former allies within the rebel group. "I haven't been part of al-Shabab for quite a while now," he said.
In that interview Hammami accused al-Shabab's leader, Mukhtar Abu Zubeyr, of violating the principles of Islam and of trying to kill him. Asked if he would consider returning to the U.S., the militant said that was "not an option unless it's in a body bag."
In the past year Hammami had been critical of al-Shabab's leadership and freely shared his views in Internet videos and on Twitter, making him a marked man. The first serious attempt on his life came in April, when Abu Zubeyr -also known as Godane -- ordered the killings of several of Hammami's associates.
Hammami, an Arabic speaker, moved from Alabama to Somalia and joined the al Qaeda-linked al-Shabab rebel group in about 2006. He fought alongside al-Shabab until they had a falling out amid increasing tension between Somali and foreign fighters. He first expressed fear for his life in a March 2012 web video that publicized his rift with al-Shabab.
Along with Adam Gadahn in Pakistan -- a former Osama bin Laden spokesman -- Hammami was one of the two most notorious Americans in jihadi groups. The FBI put Hammami on its Most Wanted Terrorist list in 2012 and in March offered a $5 million reward for information leading to his capture. U.S. prosecutors had charged Hammami with providing material support to terrorists.
Hammami grew up in Daphne, Alabama, a community of 20,000 outside Mobile, the son of a Christian mother and a Syrian-born Muslim father. His YouTube videos that featured him rapping and his presence on Twitter made him one of the most recognizable and studied U.S. foreign fighters.
Somalia has long been an attractive destination for foreign fighters, and al-Shabab counts several hundred foreigners among its ranks, including about two dozen Somali-Americans from Minneapolis recruited over the past several years. Terrorism experts said Hammami's killing may discourage other would-be jihadis from the U.S. and elsewhere from traveling to Somalia.
Thanks for reading CBS NEWS.
Create your free account or log in
for more features.