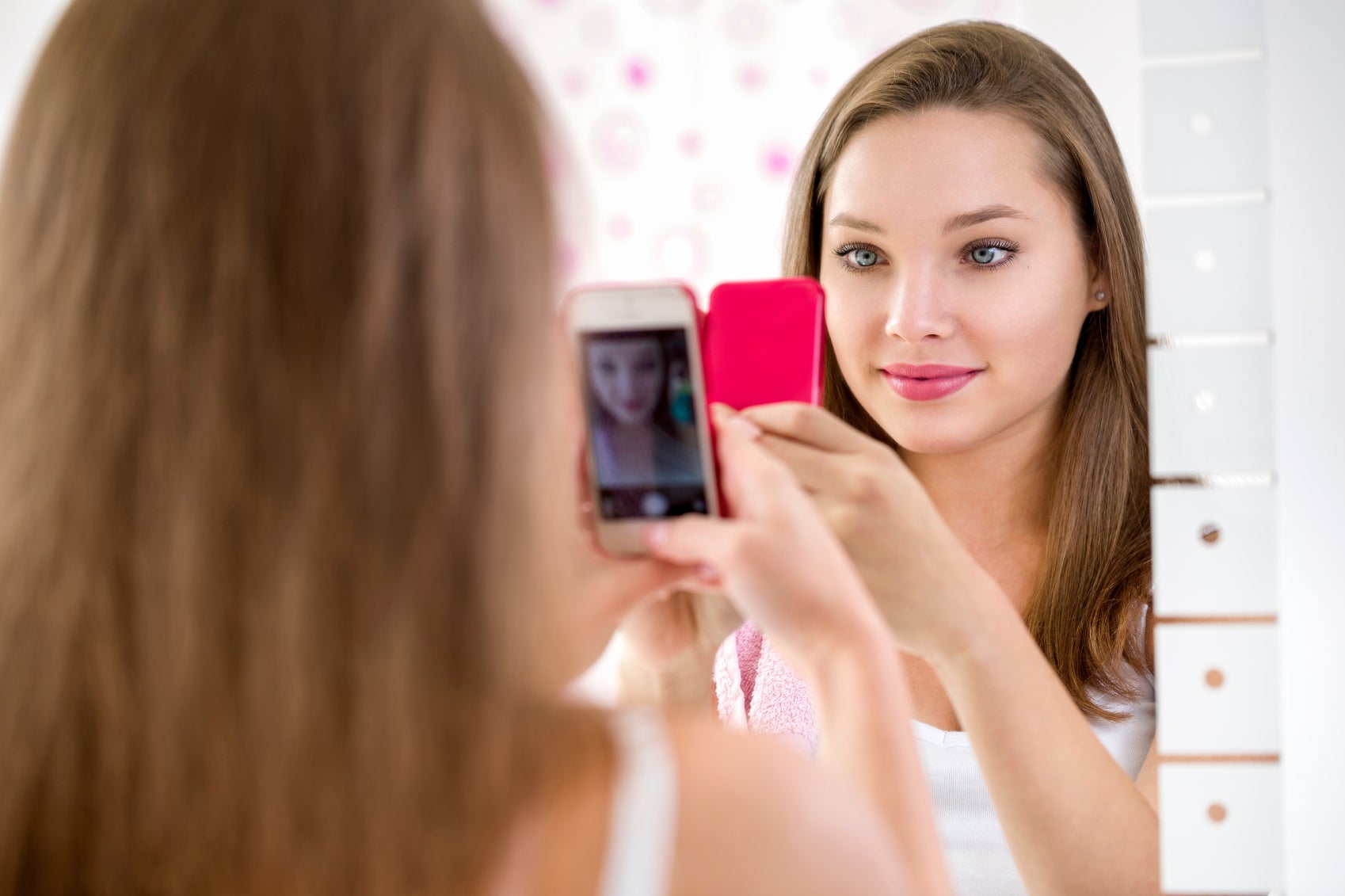 Social media sites you'll be seeing more of in 2016
New social media sites and apps seem to pop up faster than you can say "Snapchat," as Americans spend more time than ever before connecting and sharing in cyberspace. In the U.S. alone, 65 percent of adults use social networking sites, according to Pew Research Center, and among millennials age 18-29, that figure hits 90 percent.
Along with new entries into the field, old standbys like Facebook and Twitter face the need to keep innovating to stay competitive. Read on to find out what you're likely to see on the ever-evolving social media front in the year ahead.
Emerging options
Not every new social media site is going to take off, but a few novel ones might hit it big in 2016.
Blab is a video chat app that allows group interactions with up to four people that anyone can watch in real-time. Users can create their own talk shows, conduct interviews and debates or simply hang out with a group of friends. Viewers can post comments or ask questions.
"It's a powerful way to get to know people," Niklas Myhr, Ph.D., a marketing professor at Chapman University who blogs as the Social Media Professor, told CBS News.
Another popular new messaging tool, Slack, which reached 2 million users in 2015, is expected to keep growing. Slack found a niche in the market by focusing on business users fed up with sorting through a glut of email. It offers a more streamlined messaging app interface for communicating with groups of colleagues. It can also be used for conferences and is loaded with features like an automatic archive of all conversations.
It's all about live-streaming
This past year was a breakthrough year for live-streaming, and its continued growth is likely to be a dominant theme in 2016. "Services like Periscope have become more easy to use and more reliable," Debbie Williamson, principal analyst at eMarketer, a market research company, told CBS News. Feeds aren't going to break down as often as they used to as more users get 4G smartphone service.
Periscope -- scooped up by Twitter in a reported $100 million acquisition -- allows users to share videos of events in real-time. Viewers can save the video to replay later, and add hearts if they like a video or comment on it. "This is the next generation of real-time tweeting," Williamson said.
F
Periscope's best-known competitor, Meerkat, the darling of SXSW 2015, also lets users stream live video to viewers around the world. But Meerkat faced a big setback when Twitter blocked its access in favor of Periscope.
Facebook jumped on the live-streaming bandwagon in early December by testing its own live video feature, which will allow users to record a video on their smartphones to share in real-time on the social media site.
Mobile messaging apps take off
eMarketer expects double-digit growth in the number of mobile messaging users through 2018, "as more consumers gain mobile Internet access worldwide and flock to messaging apps as cheaper alternatives to SMS [text messages], MMS [multimedia messages] and voice calls." Mobile messaging apps include WhatsApp, Viber and Line.
Mobile messaging is a more intimate forum for social sharing and allows users to interact with one person or a small group at a time. Some platforms also use high-level encryption for security. Additional features can include peer-to-peer payments and e-commerce.
Because of their increasing popularity, these apps are starting to be integrated into other services, too, says Williamson. For example, Facebook recently announced a partnership between Uber and Messenger so that users can book a car right from the app.
Snapchat has staying power
Snapchat, which lets users share images or video clips that vanish after mere seconds, is already hugely popular among the younger generation who has learned that pictures can last a lifetime on more traditional social media sites like Facebook. In the coming year, expect its appeal to broaden out.
"Snapchat is likely to continue gaining in popularity," Myhr told CBS News. "The network is going through a demographic change. It's no longer just for teens or people in their 20s to flirt and date; it's also a way for people of all ages to engage."
One social media trend that Snapchat caters to is that conversations are becoming more private. "People aren't sharing as much publicly," Myhr said.
Snapchat has many features for more private conversations including texting and video calling.
Twitter loses traction
Twitter has been having some challenges with usage, and user growth in the U.S. has remained stagnant. "The knee-jerk reaction is that it is too noisy," Myhr told CBS News. A lot of people are starting conversations and it might be hard to find the right people to engage with or to follow. But, Myhr said, Twitter can be a powerful tool if it is used in the right way.
"Twitter has the power of helping you gravitate towards your passions and interests based on what you want to do in the future, whereas Facebook is based on what you did in the past and connecting with your history."
Twitter is also a relevant source for breaking news, according to Myhr. "Newsfeeds in social media sites like Twitter and Facebook are looking more and more like regular news sites."
The power of Facebook
Although Facebook is only expected to grow by 2.7 percent in the U.S., according to data from eMarketer, its usage is expected to increase significantly in other parts of the world, especially Latin America and the Asia-Pacific region (minus China, which has a ban on the social media site).
"It's a fallacy that Facebook usage is stagnating or declining," Williamson told CBS News. "To have a Facebook account is kind of like a requirement." Facebook is still the go-to website or mobile app to keep people connected with groups of friends.
Facebook has also done well expanding its portfolio of apps for different groups to remain relevant. It acquired Instagram and WhatsApp and is constantly scouting for promising new technology to add to its arsenal.
"You cannot ignore the power of Facebook," Myhr said. "It's a place people go to if they want to find people in networks."
Thanks for reading CBS NEWS.
Create your free account or log in
for more features.