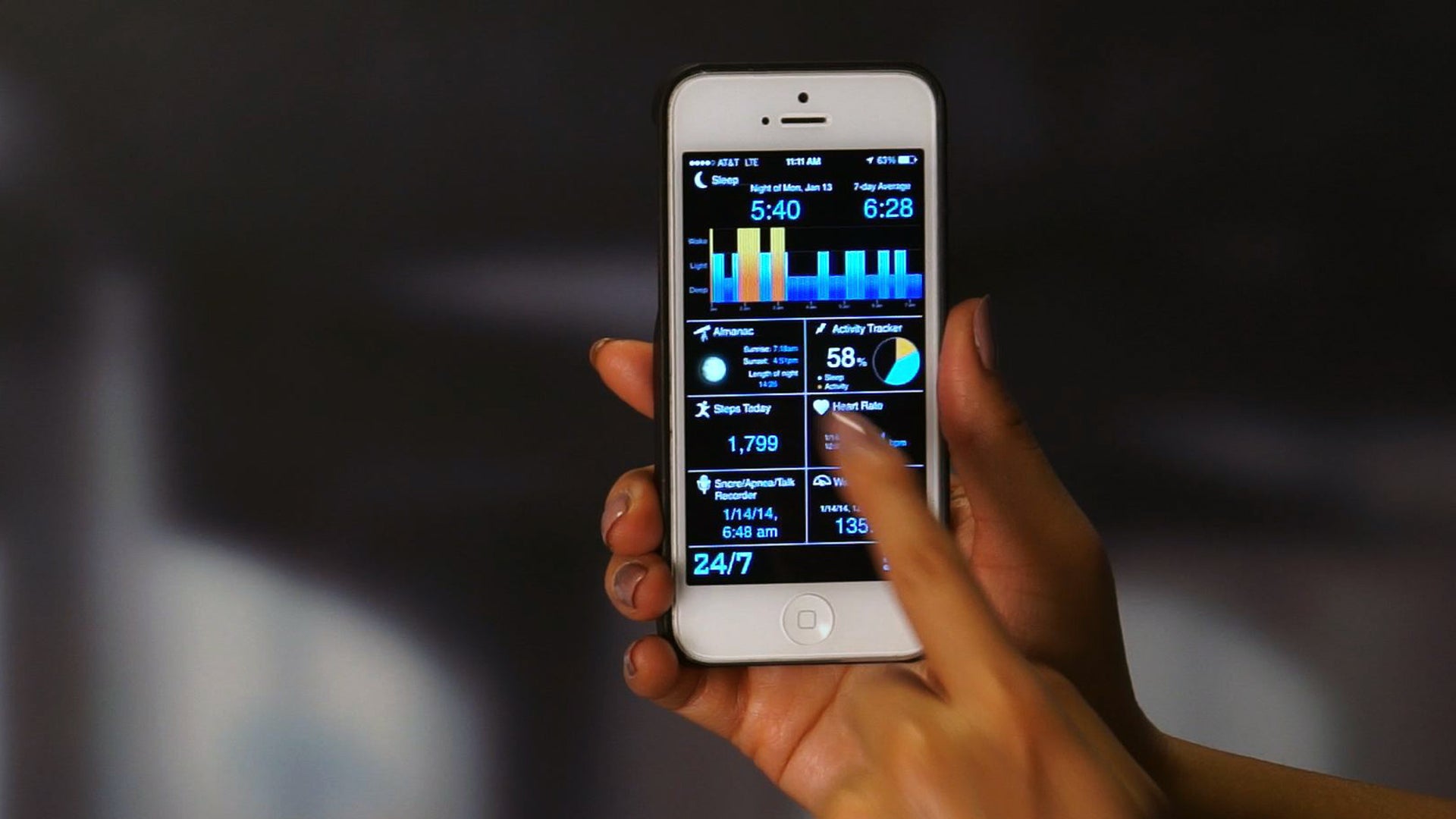 Smartphone apps help track steps, heart rate and sleep
Ever wonder how much deep sleep you're getting or how many calories you've burned? These mobile apps can be great tools for keeping track of your health.
An app called Map My Fitness lets you track activities like walking, running, biking or hiking. The app lets you create maps of your route or follow a path uploaded by someone else in the community. Use the website to log your meals and set goals for a well-rounded experience.
The app is free, but a $30 annual membership will unlock features like live location tracking, interval training and heart-rate analysis. You can download the app at Apple's App Store and Google Play.
Do you know your resting heart rate? An app called Instant Heart Rate can use your phone's camera to measure your heart rate. You place your index finger over the camera lens and it can detect a heartbeat when your capillaries expand and contract.
The developers say the app must be used in good lighting to get an accurate reading -- use the built-in flash if you have one. The app is $1.99 at Apple's App Store, Google Play and Windows Phone Store.
Nothing is better for your health than getting a good night's sleep. The MotionX sleep monitor can help you keep track -- and it doubles as an all-day activity tracker.
At night, the app uses the motion of your body to sense whether you are getting deep or light sleep. If you set it to record your sleep, it will produce clips of when you snore or move in the middle of the night. You can even set it to wake you up at the optimal time in your sleep cycle.
During the day, the app has a pedometer with daily step goals. And it can send you an alert if you've been sitting around for too long. The app is $.99 at Apple's App Store.
Thanks for reading CBS NEWS.
Create your free account or log in
for more features.