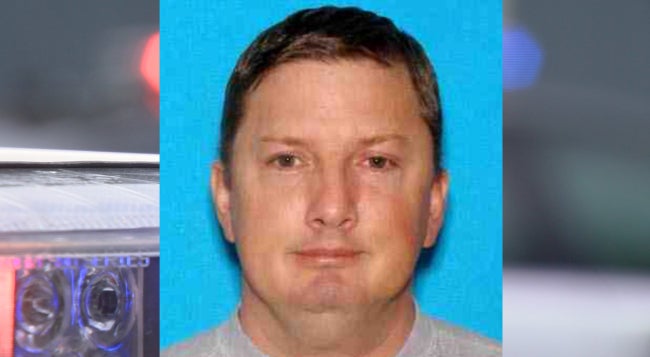 Slain serial killing suspect linked to missing Ohio women?
CINCINNATI -West Virginia police said Sunday they are sharing information about a slain suspected serial killer with authorities investigating suspicious deaths and missing women in southern Ohio.
The chief of detectives in Charleston told The Associated Press that no direct link has been established between an Oregon man killed by a woman he attacked in her West Virginia home this month and the cases in Chillicothe, Ohio. But Lt. Steve Cooper said the possibility is being looked into because women were the victims in both places and because of proximity - less than a two-hour drive from Charleston.
"Geographically, the cities are fairly close," Cooper said, adding: "He has not been connected to the Chillicothe cases."
Officials have said that police are also investigating whether 45-year-old Neal Falls may be connected to the disappearances or deaths of nine women in three states - Ohio, Illinois and Nevada, CBS News reported.
Four women have died in Chillicothe under suspicious circumstances and two others remain missing.
CBS News Crimesider left messages Monday for Chillicothe investigators and Ross County Sheriff's officials. Ross County officials told the Chillicothe Gazette they have nothing right now to link Falls to the six cases, but they say they're not ruling him out and a team is planning to go to Charleston in the near future.
Chillicothe police spokesman Bud Lytle told the paper they're checking whether Falls might have visited Chillicothe or had any connection to the area.
Cooper said Friday that Falls likely attacked others before he beat and choked a woman he had met online. The victim grabbed his handgun and shot him once July 18, police said.
CBS News reported the West Virginia woman, who asked to be known only as "Heather," said Falls was armed with a gun when she answered the door and he asked her, "Live or die?" before he attacked her.
Investigators said they later found axes, a shovel, handcuffs, cleaning supplies and other items in Falls' vehicle.
Authorities said Falls, of Springfield, Oregon, rented a room in Henderson, Nevada, from 2000 until 2008. During that time, four prostitutes went missing. The dismembered bodies of three were found along highways.
The southern Ohio deaths and disappearances spurred the creation of a task force including Chillicothe police and the Ross County sheriff's office, the FBI, state investigators and other local law enforcement. Authorities said the women had drug problems and some became prostitutes to feed their habit.
Family of some of the women have publicly voiced concerns that the deaths and disappearances could be the work of a serial killer. Police investigating the six cases haven't confirmed that, but they say they haven't ruled anything out.
Last week, a grand jury indicted 37-year-old Jason McCrary in the shooting death of one of the women, 38-year-old Timberly Claytor, who was found in nearby Massieville on May 29.
The indictment calls McCrary a repeat violent offender.
Charlotte Trego, who would be 28, has been gone the longest, missing since her mother dropped her off at an apartment in Chillicothe in early May 2014. She was into drugs and may have turned to prostitution to support her habit, according to her mother.
Tameka Lynch, a 30-year-old mother of three, disappeared a couple of weeks later. Her body was found on a sand bar in Paint Creek by a group of kayakers on May 24, 2014, four days after the coroner says she likely died. Lynch was scared of water and wouldn't willingly have gone anywhere near a river, said her mother.
The body of Shasta Himelrick, last seen on surveillance video leaving a gas station early on the morning of Dec. 26, 2014, was found in the Scioto River on Jan. 2. She was pregnant and had traces of painkillers and cocaine in her system. The coroner ruled her death a suicide, but her family has contested that.
The body of 26-year-old Tiffany Sayre, missing since early May, was found in neighboring Highland County on June 27 not far from where Lynch's body was recovered. A cause of death hasn't been announced. She had been hanging out earlier in the evening with men at a Chillicothe motel that has a reputation as a site for prostitution.
Police are still looking for Wanda Lemons, 38, a mother of five, missing since last fall.
Police recently announced a crackdown on drugs and prostitution in areas the women frequented.
Thanks for reading CBS NEWS.
Create your free account or log in
for more features.