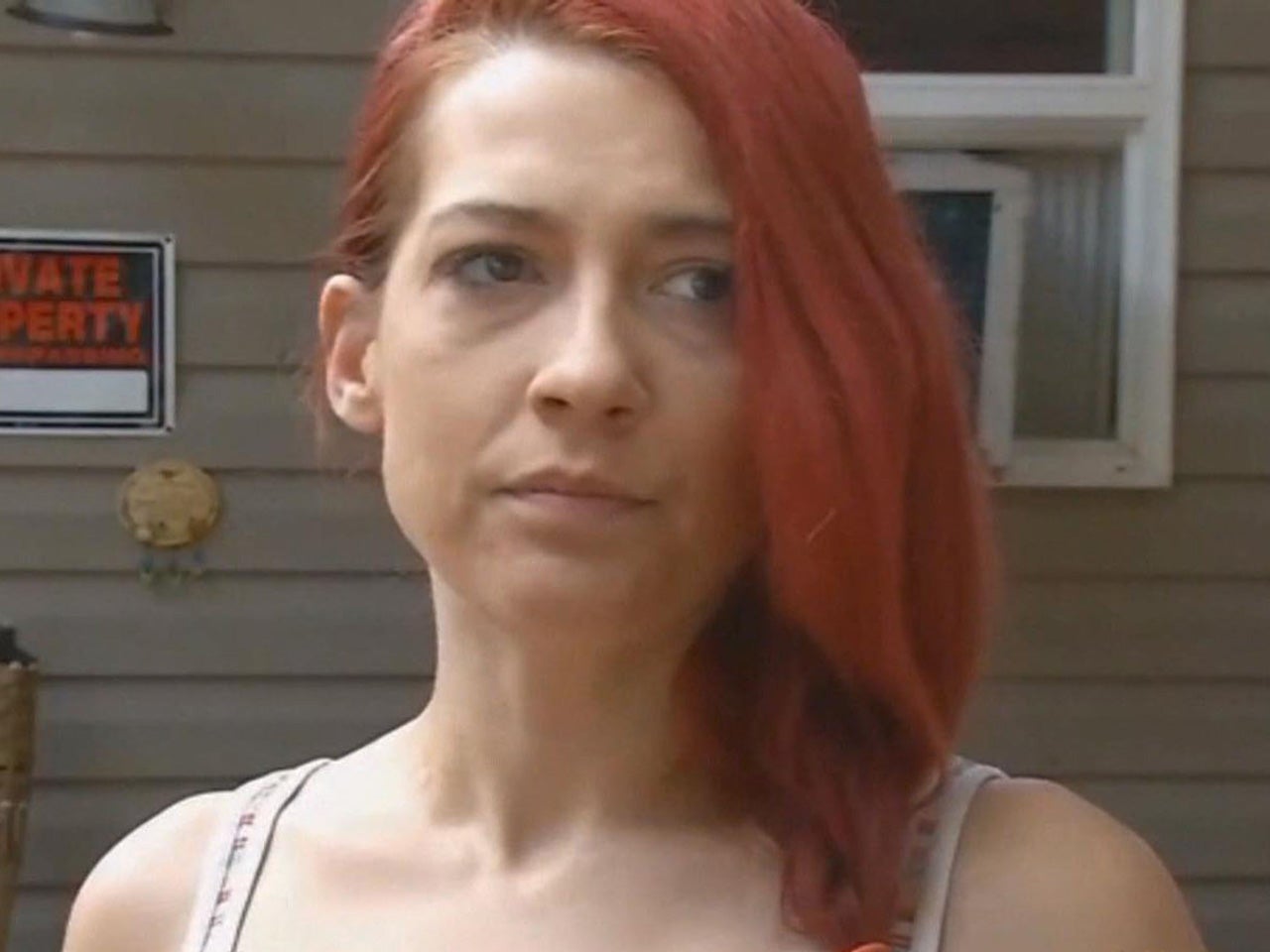 Woman who killed alleged serial killer recounts final fight
CHARLESTON, West Virginia - Police in West Virginia seem to have quite the case on their hands: a man killed by a woman he attacked in her home may have been a serial killer himself.
Investigators now believe 45-year-old Neal Falls may be connected to murders in three states.
Falls was answering an online ad for an escort, police said, when he showed up to a Charleston, West Virginia, home.
The woman, who wants only to be known as "Heather," answered the door.
She said Falls, armed with a gun, asked her: "live or die?" Then he started choking her.
"When he strangled me, I grabbed my rake, and when he laid the gun down to get the rake out of my hands, I shot him," Heather said. "I grabbed the gun and shot behind me."
Heather ran out of the house and flagged down a neighbor, who called 911. The neighbor said she "had to defend herself," and she had "cuts and stuff all over her."
Inside Falls' car, detectives found a machete, axes, knives, a shovel, a sledgehammer, bleach, plastic trash bags, bulletproof vests, and four sets of handcuffs.
Now, police are investigating whether he could be connected to the murder or disappearance of nine women across three states: Ohio, Illinois, and Nevada.
Evidence found with dismembered bodies outside of Las Vegas, where Falls used to live, is similar to an item found in his car. And all the women were escorts, most of whom advertised online.
"It's likely that Mr. Falls is a serial killer," said Steve Cooper, Charleston Police Department Chief of Detectives. "I believe she saved lives by shooting Mr. Falls, based on what he did to her and based on the items found in his car."
Police are not charging Heather for the shooting, which they say was in self-defense.
"I knew he was there to kill me," Heather said.
Police in West Virginia have asked the FBI for help, and are entering Falls' name into a national DNA database to check for links to other crimes.
Falls was found with a list of names, ages, and phone numbers of 10 other women, but police found all are still alive.
Thanks for reading CBS NEWS.
Create your free account or log in
for more features.