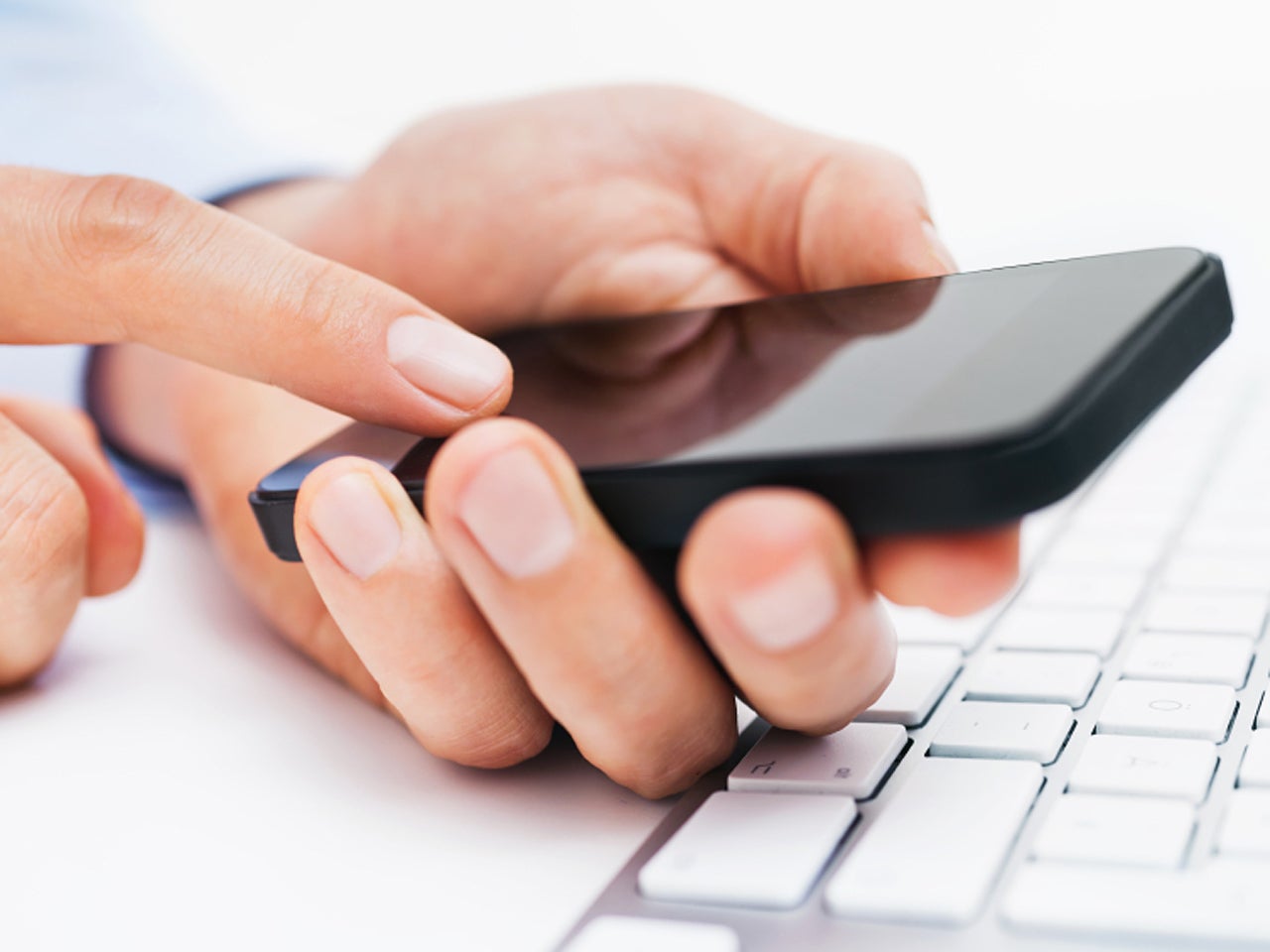 Skip the cell plan: Make voice calls using Wi-Fi
(MoneyWatch) If your cell phone bill looks like that of most smartphone owners, you're paying more than $100 a month. That's well over $1,000 each year just to maintain a cell phone. Think about that a moment.
Now consider what you use your cell phone for: Mostly apps, no doubt, like Facebook, Twitter, Google Maps and the like. And while a large chunk of your bill does go toward data, the reality is that you probably spend most of your time on Wi-Fi, which you get for free or pay another way -- not as part of your monthly cell phone bill. How often do you use your phone for voice calls? Probably not a not.

As a result, it's worth asking: If you could make phone calls at no cost or low cost using Wi-Fi, would that persuade you to drop your cell phone plan?
Of course, it might not be quite that easy. Most voice-over-Wi-Fi apps require you to have a cell phone number, so you might consider dropping your data plan and going with the cheapest possible voice package as a compromise.
And if you're already locked into a two-year contract, you might need to wait for the plan to expire. Or you might be able to buy yourself out, depending upon your mobile provider. But once you get past those issues, you could potentially use a cell phone for much less money -- as long as you're around a Wi-Fi hotspot at work, at home or around town. As I recently discussed in this post on using a smartphone with no cellular plan, this is a realistic option for some people.
Ready to consider a no-cell-plan or super-cheap plan lifestyle? You'll need an app that can make voice calls over Wi-Fi. Here are the most popular options:
Google Voice. Perhaps the most common voice call app around, Google Voice is free and replicates the experience of a cell phone plan with voice, voicemail and texting. Unlike most other options, Google Voice gives you a phone number that works like any ordinary phone. The downside? It still requires you to have a cell phone plan. If you want to ditch a cell plan entirely, Google Voice won't get you there. Available for iPhone and Android.

Fring. Fring is popular because in addition to ordinary voice and video calling, it supports conference calls with up to four people at once, even via video. It also includes text messaging, not unlike Google Voice. To place calls to non-Fring users, you need to purchase credits; you can get unlimited calling for $7 a month. Available for iPhone and Android.
Skype. Now owned by Microsoft (MSFT), Skype allows both voice and video calling. If you already use Microsoft's Messenger service, Skype can import and use your existing contacts. To call non-Skype phones, you need to buy Skype credits, which start at $5. Available for iPhone and Android.
Tango. Unlike Google Voice and Skype, Tango is somewhat more socially minded. It does voice and video, text messages, and large group text chats, but also features status updates and other features like photo-sharing that make it more like a social network. Unlike options like Google Voice and Skype, though, Tango does not have the ability to call outside the network of Tango users. Available for iPhone and Android.
Talkatone. Talkatone doesn't work on its own; you need to also have a Google Voice account. But here's where it gets interesting. While Google Voice on its own still uses cell minutes, Talkatone leverages Google Voice over Wi-Fi, letting you avoid your cell phone plan entirely. Consider it a complete replacement for your cell phone plan, for free. Available for iPhone and Android.
TextNow. Like Talkatone, Textnow is a free Wi-Fi calling app -- it gives you your own phone number and delivers voice and texting on your phone whether or not it has a cell phone plan. It differentiates itself from Talkatone by featuring a lot of customization (like wallpaper, ringtones and color schemes). Available for iPhone and Android.
Thanks for reading CBS NEWS.
Create your free account or log in
for more features.