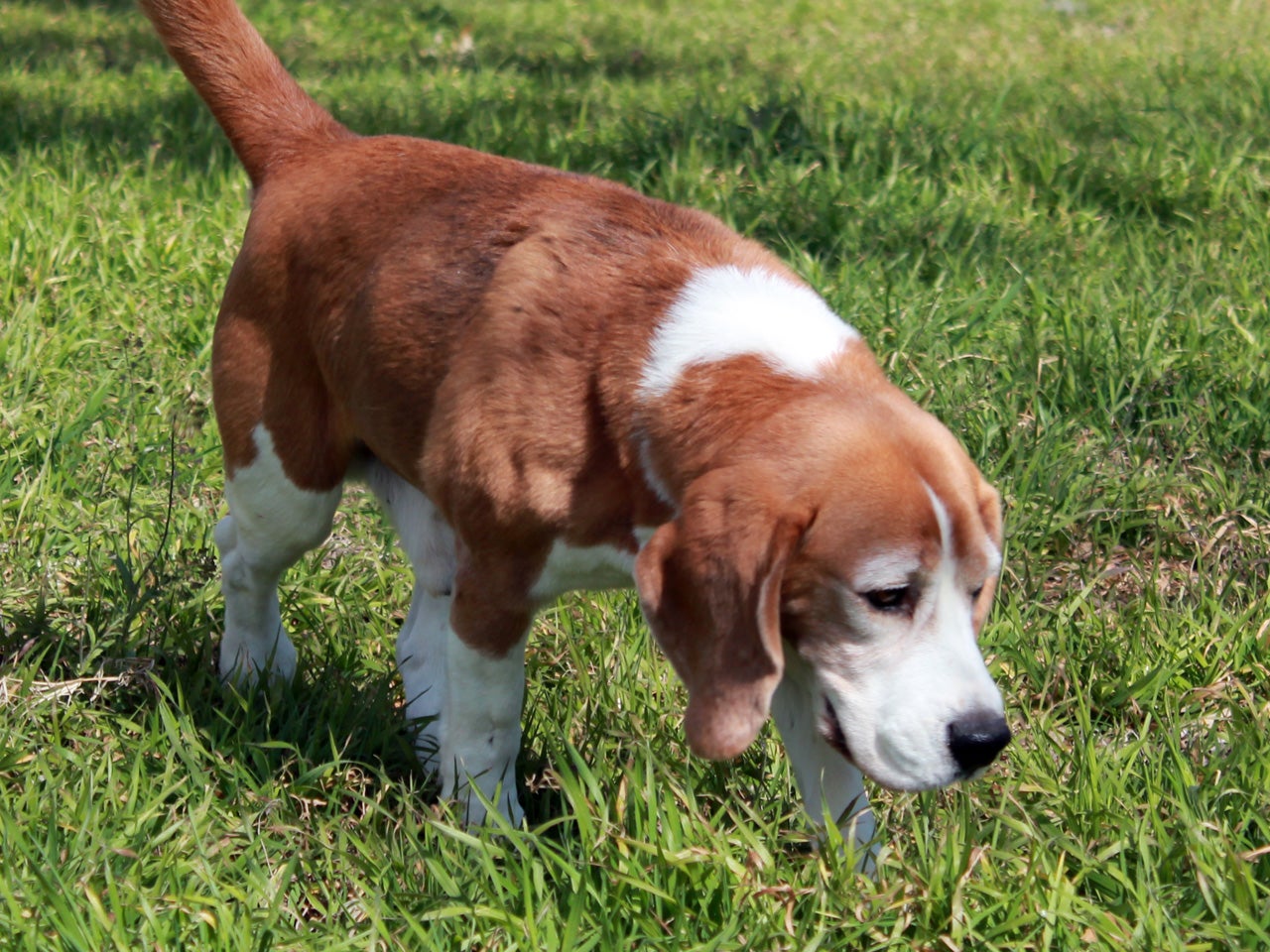 Six years after winning Westminster Dog Show, Uno is still top dog
NEW YORK -- More than 2,800 dogs are in the Big Apple this week, all competing to be chosen Westminster Kennel Club's best in show. Yet no matter who wins Tuesday night at Madison Square Garden, chances are they'll never make as much noise as Uno.
Now home on the range in Texas, far from the rings that made him famous, that precious little beagle is still living up to his name as No. 1.
"Uno is easily the most popular Westminster winner in my 25 years," television host David Frei said.
Those in the dog world and beyond cheered out loud when ol' Snoopy broke through in 2008. Baying up a storm and wagging his white-tipped tail, the tri-colored package of personality with the official name of K-Run's Park Me in First became the first beagle to win the top prize at America's biggest dog show.
These days, Uno puts on a daily show for Caroline Dowell. She's his owner, on a 200-acre ranch just outside Austin.
Uno will be 9 in May, and his face has turned from mostly brown to white. His side black patches have faded.
But Dowell says Uno is as spry as ever, romping each day with a family of potbellied pigs. Then he comes inside, "sits down, throws his head back and that wonderful bark comes out," Dowell said.
"He's beginning to get gray, but he's not an old, sit-around beagle," Dowell said. "He stays in really good shape."
Somedays, he goes riding around in an SUV driven by Dan Huebner, who helps Dowell run things on the ranch. At night, Uno and two female beagles share a double-bed futon with "nice, comfy quilts," Dowell said.
As for puppies, there aren't any. Uno is sterile, meaning there was no money to be made with breeding rights.
"It has never bothered me a bit," Dowell said. "To tell you the truth, it was a blessing in disguise. I just wanted him as a pet."
A pet who's had a pretty neat life since retiring less than a month after his big win.
Uno retrieved the ceremonial first ball before a St. Louis Cardinals game. He rode a float in the Macy's Thanksgiving Day Parade. He enjoyed celebrity status with a seat up front on Midwest Airlines -- even so, he once was selected for additional screening, and security agents waved a wand over him.
Often recognized and petted by total strangers, Uno also became a certified therapy dog and visited hospital patients.
He also got to visit the White House, where President George W. Bush and wife Laura met Uno in the Rose Garden and presented him with a red, white and blue collar.
It's the same collar depicted in the latest tribute to Uno -- his own bobblehead doll (left). They will be sold this week at the 138th Westminster show and online by Angel On A Leash, a charity headed by Frei that creates and runs therapy dog programs.
Dowell admits she wasn't keen on the idea. At first, anyway.
"You have to understand, I don't really come from a bobblehead culture. I'd never seen a real, honest-to-goodness bobblehead. To me, they were things on the back of a truck bumping down a dirt road," she said, laughing. "I was like, "Uno? A bobblehead? You can't be serious!'"
So what changed her mind? She saw that James Watson, who won the Nobel Prize a half-century ago for his work in discovering the double helix structure of DNA, had been saluted with a bobblehead.
"I groaned when I saw the first mock-up," she said. "But the finished product, I think the bobblehead of Uno is a pretty good one. It looks like him."
"I might even start getting more bobblehead dolls," she said. "All of Uno."
Thanks for reading CBS NEWS.
Create your free account or log in
for more features.