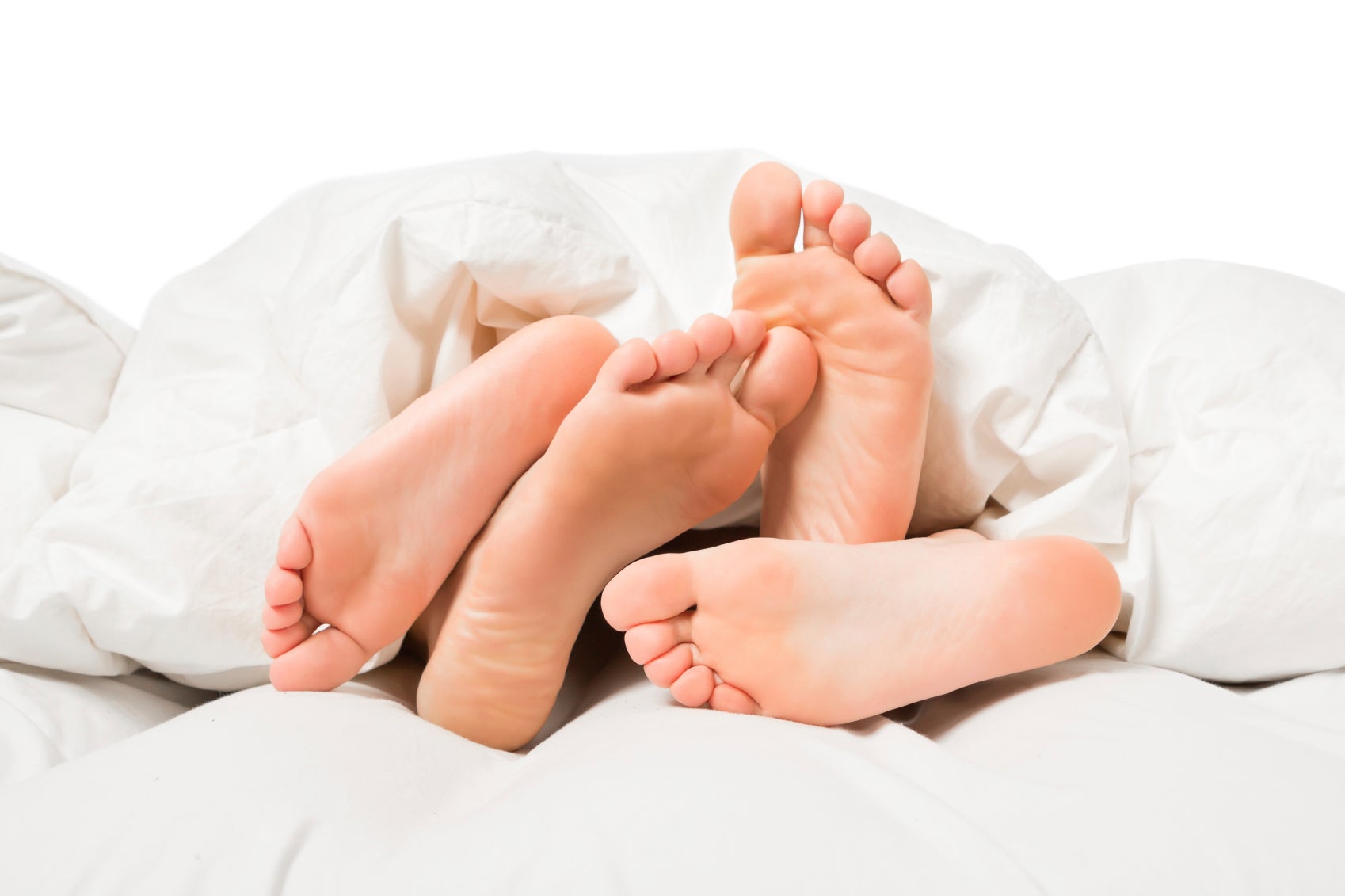 For older men, could more sex be risky?
Sexually active older​ men may be more likely to have a heart attack, heart failure or stroke compared with their less lusty peers, new research suggests.
What's more, older men​ who say they enjoy frequent sex​​ also appear to face a higher risk for such serious cardiovascular events, the study authors said.
By contrast, an active sex life appears to have no bearing on older women's heart health. And older women who described the sex as enjoyable, pleasurable or satisfying emotionally and/or physically saw some health benefit, the study found.
"The result for men is indeed surprising for us, given our general assumption that sex is always good for health​," said study lead author Hui Liu, an associate professor of sociology at Michigan State University.
Liu pointed to several potential explanations.
"When men get older, they may have more difficulties reaching an orgasm for medical or emotional reasons," she noted, perhaps leading to overexertion, exhaustion and cardiovascular stress.
Also, medication and supplements to improve sexual function​ "may have negative effects on their cardiovascular health," Liu added.
"Moreover, having quite a high frequency of sex may indicate problems of sexual addiction, sexual compulsivity or sexual impulsivity," she said. These may be related to the onset of anxiety and/or depression, which can negatively affect the heart, Liu said.
But at least one cardiologist said he was reluctant to accept the study findings until more research is carried out.
The study researchers evaluated survey responses from more than 2,200 seniors who participated in the U.S. National Social Life, Health and Aging Project. Participants answered sexual behavior questionnaires in 2005-2006 and again five years later. All were 57 to 85 years old at the time of the first survey.
Among the findings: Older men were more likely than older women to say they were sexually active. In the two surveys, about 70 percent and 50 percent of men, respectively, said they had had sex in the past year, compared with roughly 40 percent and 23 percent of women.
Men were also more likely to say they had more frequent sex. In the two polls, between 20 percent and 25 percent of men said they had sex once a week or more in the prior year, compared with 11 percent of women.
Finally, men were more likely than women to say their sex was "extremely physically pleasurable" -- 36 percent versus 23 percent in the first survey. And 37 percent of men said their sex was "extremely emotionally satisfying," compared to 25 percent of women.
Survey responses were then compared to key cardiovascular measures, including blood pressure readings, rapid heart rate, elevated C-reactive protein levels, and incidence of heart attack, heart failure and/or stroke.
Compared with older men who said they weren't sexually active, those who had sex once a week or more were almost twice as likely to experience a heart attack, heart failure or stroke by the second survey.
And men who found sex enjoyable also faced a higher risk for such heart illnesses, the study authors said.
Neither risk was seen among women. Women who said their sex lives were extremely pleasurable or satisfying had a lower risk for high blood pressure than women who didn't, the study found.
Dr. Gregg Fonarow, professor of cardiology at the University of California, Los Angeles, voiced caution about the findings, however.
"Most studies suggest that maintaining an active sexual life​ seems to be associated with men's cardiovascular and overall health," he said.
Prior studies, Fonarow added, "have suggested that high frequency of sexual intercourse is associated with lower risk of cardiovascular events and great longevity for men."
Contrary to the new research, "studies have shown that a reduced frequency of sexual activity was an independent risk factor for cardiovascular events in men," he said. "In addition, studies have documented the risk of cardiovascular events during sexual activity to be very low in absolute terms."
With that in mind, Fonarow stressed that "the findings of the present study require replication before further consideration."
But he encouraged seniors to broach the subject with their doctors.
"Seniors with or at risk for heart disease should not be shy about talking to their physician about their sex life, implications for heart health, and any concerns," Fonarow said.
The study findings appear in the Sept. 6 online edition of the Journal of Health and Social Behavior.
Thanks for reading CBS NEWS.
Create your free account or log in
for more features.