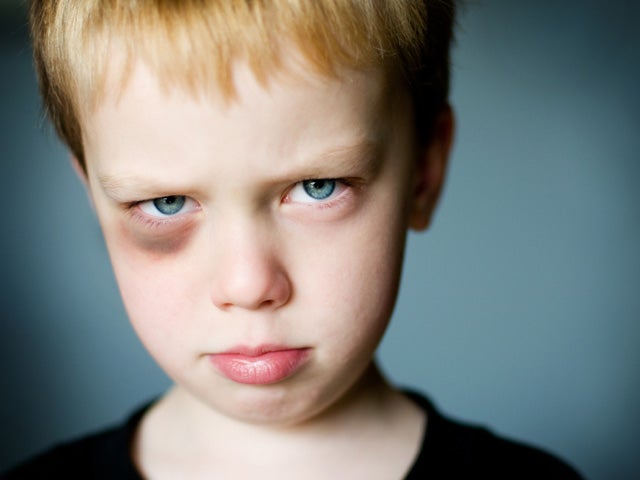 Serious injuries from child abuse on rise, especially in infants
Rates of serious injuries from child abuse have risen over the past decade, a new study finds.
The study found rates of abuse-related serious injuries such as head trauma and burns for children and adolescents under 18 rose 4.9 percent from 1997 through 2009, to more than six out of every 100,000 U.S. children.
The unfortunate findings buck previously reported trends of a 55 percent drop in reports of serious child abuse from 1997 to 2009, leading researchers to conclude faulty collection methods from child welfare agencies rather than a true decrease in child abuse frequency may explain those findings.
"These results highlight the challenges of helping parents do better by their children and the importance of effective prevention programs to reduce serious abusive injuries in young children," study author Dr. John M. Leventhal, professor of pediatrics and nursing and director of the Child Abuse Programs at Yale-New Haven Children's Hospital, said in a press release.
The new research is published Oct.1 online in the journal, Pediatrics.

One possible reason for the discrepancy in falling child abuse rates and rising child injury rates at hospitals is that studies by child protective service agencies often include all cases of physical abuse regardless of age or severity.

"We're looking at the most seriously injured kids," Leventhal told Reuters. "The kids who get hospitalized for physical abuse represent a very small proportion of all the children in the country who are physically abused," only two to four percent, he said.

For example, a recent study found psychological abuse such as belittling, denigrating and being emotionally unresponsive was the most common form of child abuse. While it may not result in a trip to the hospital, such abuse could lead to socialization problems and emotional disorders.

Leventhal said his study highlights the challenge of using a single source of data to track a complex problem such as child abuse.
Leventhal and fellow researchers examined a database on hospital discharges called the "Kids Inpatient Databases" (KIDs) that has been updated every three years since 1997. Injuries included shaken baby syndrome, burns, fractures, wounds and brain damage; researchers excluded injuries caused by firearms, neglect or sexual abuse.
After reviewing injury codes that hospitals use to classify cases, the researchers found the majority of injuries were due to fractures (48. 5 percent of abuse injuries in 2009), followed by skin or open wounds and traumatic brain injuries. Burns, abdominal injuries and other injuries were less common, accounting for less than 10 percent of abuse injuries.
While there was an overall increase in injury rates, for children younger than 1 year of age, serious injury from abuse climbed nearly 11 percent over the 12-year span.
There was also a large increase in abuse-related serious injuries seen in children who are on Medicaid, up from 59 percent in 1997 to more than 74 percent in 2009.
"That three- quarters of the abused children in 2009 were on Medicaid highlights the importance of poverty as a stressor for families and suggests that funding from Medicaid might target the prevention of these serious injuries," the researchers wrote. Only 34 percent of all U.S. children are enrolled in Medicare.
The researchers are calling for a national campaign that targets caregivers and parents to help them respond in nonviolent ways to stresses from caring for a young child. They note such a campaign effectively reduced infant deaths from sudden infant death syndrome (SIDS) by more than 50 percent.
"Prevention messages must be clearer, louder and heard in various settings including health care, daycare, parent support groups," Leventhal told HealthDay.
ChildWelfare.gov has more information on recognizing signs and symptoms of child abuse.
Thanks for reading CBS NEWS.
Create your free account or log in
for more features.