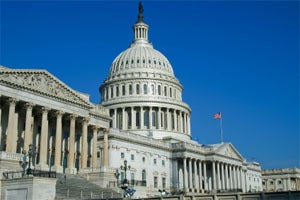 Senators introduce "STOCK Act" to stop "insider trading" in Congress
This story was corrected at 6:30 p.m. to clarify that two separate bills are being introduced
A bill to stop "insider trading" in Congress is gaining momentum with two new Senate supporters.
Sen. Scott Brown, R-Mass., today introduced the Stop Trading on Congressional Knowledge (STOCK) Act of 2011, which would prohibit members or employees of Congress, as well as executive branch employees, from using nonpublic information obtained through their public service for investing or any attempt at personal financial gain. Sen. Kirsten Gillibrand, D-N.Y., is introducing a slightly different version of the legislation on Wednesday.
Like everyone else, members of Congress are subject to current insider trading laws. However, current insider trading laws do not apply to nonpublic information about current or upcoming congressional activity -- that's because members of Congress aren't technically obligated to keep that information confidential.
So, for instance, if a lawmaker learns an upcoming bill will grant a company a large government contract, which could boost that company's stock, he or she is free to buy that stock ahead of the bill's public introduction. This form of "insider trading" is one of the reasons why there are so many wealthy members of Congress, CBSNews.com reported earlier this year.
Democratic Reps. Louise Slaughter of New York and Tim Walz of Minnesota introduced legislation in the House to stop this practice -- but the bill, which has been introduced before, has never had more than 14 congressional sponsors. Now, however, there is more interest in the bill after a "60 Minutes" report shedding new light on congressional "insider trading."
CBSNews.com Series: United States of Influence
"Members of Congress should live under the same laws as everyone else," Brown said in a statement today. "If they trade on inside knowledge to line their own pockets, they should be punished. Serving the public is a privilege and honor, not an opportunity for personal gain."
The legislation would also require members of Congress and employees to report the purchase, sale or exchange of any stock, bond, or commodities future transaction in excess of $1,000 within 90 days.
Gillibrand's legislation would, in addition to enabling the Securities and Exchange Commission to prosecute cases of insider trading by members of Congress, also make such trading a violation of the House and Senate rules.
Out of 975 federal entities, Congress and the Supreme Court are the only two that have no rules or laws prohibiting them from trading securities based on nonpublic information.
Congressmen can get away with "the type of insider trading that would send Martha Stewart to prison," Craig Holman, government affairs lobbyist for the consumer advocacy organization Public Citizen, told CBSNews.com in June. "They go into hearings and confidential meetings with business interests, understanding new legislation is going to come out next week," and are free to trade on that information.
A report released earlier this year by four universities found that on average, stock portfolios held by House members from 1985 to 2001 beat the market average by approximately 6 percent annually. In 2004, the same group of professors found that the average stock portfolios held by members of the Senate beat the market average by about 10 percent.
Watch the "60 Minutes" report below:
Thanks for reading CBS NEWS.
Create your free account or log in
for more features.