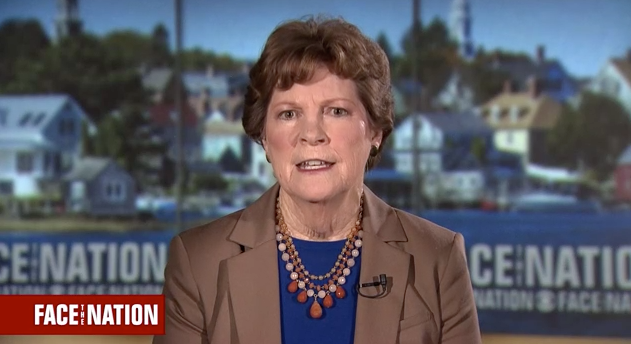 Sen. Shaheen says senators targeted in "widespread" hacking attempts
Amid ongoing concern over continued efforts by Russian hackers to infiltrate U.S. election systems, Democratic Sen. Jeanne Shaheen of New Hampshire says that her office has been the subject of at least one phishing attack targeting email accounts and social media profiles. Shaheen's experience comes after fellow Democratic Sen. Claire McCaskill of Missouri said that Russian hackers tried unsuccessfully to infiltrate her office's computer network. Shaheen worries that the issue is more widespread than many think.
"There has been one situation that we have turned over to authorities to look into, and we're hearing that this is widespread, with political parties across the country, as well as with members of the Senate," Shaheen told "Face the Nation" on Sunday.
She said it's an issue that impacts lawmakers in a bipartisan way. "It affects both Republicans and Democrats. It's about the security of our political process and our government functions and we need to work together to address it," Shaheen said.
While the president has voiced mixed messages on Russia's role in meddling in the 2016 election, intelligence agencies agree that Russia did interfere in the U.S. political process and intends to do so again leading up to the 2018 midterm elections.
Shaheen's comments also come after Secretary of State Mike Pompeo testified before lawmakers on Capitol Hill last week on the president's Helsinki summit with Russian President Vladimir Putin. Shaheen said she was disappointed with Pompeo's lack of clarity on just what the two leaders agreed upon during the private talks.
"He continuously referred to policy being the same. And I appreciate that. It is important for us to continue those policies. But what we don't know is what might have been agreed to by the president. And all we've gotten, indirect information about what happened, has come from the Russian authorities, from their Defense Ministry," said Shaheen.
Pompeo said that he received a comprehensive debriefing from Mr. Trump on his one-on-one with Putin and that he's had multiple conversations with Mr. Trump about what transpired in that meeting. Lawmakers have expressed frustration over the administration's lack of details surrounding the meeting, saying it impacts Congress' ability to respond to national security issues.
Thanks for reading CBS NEWS.
Create your free account or log in
for more features.