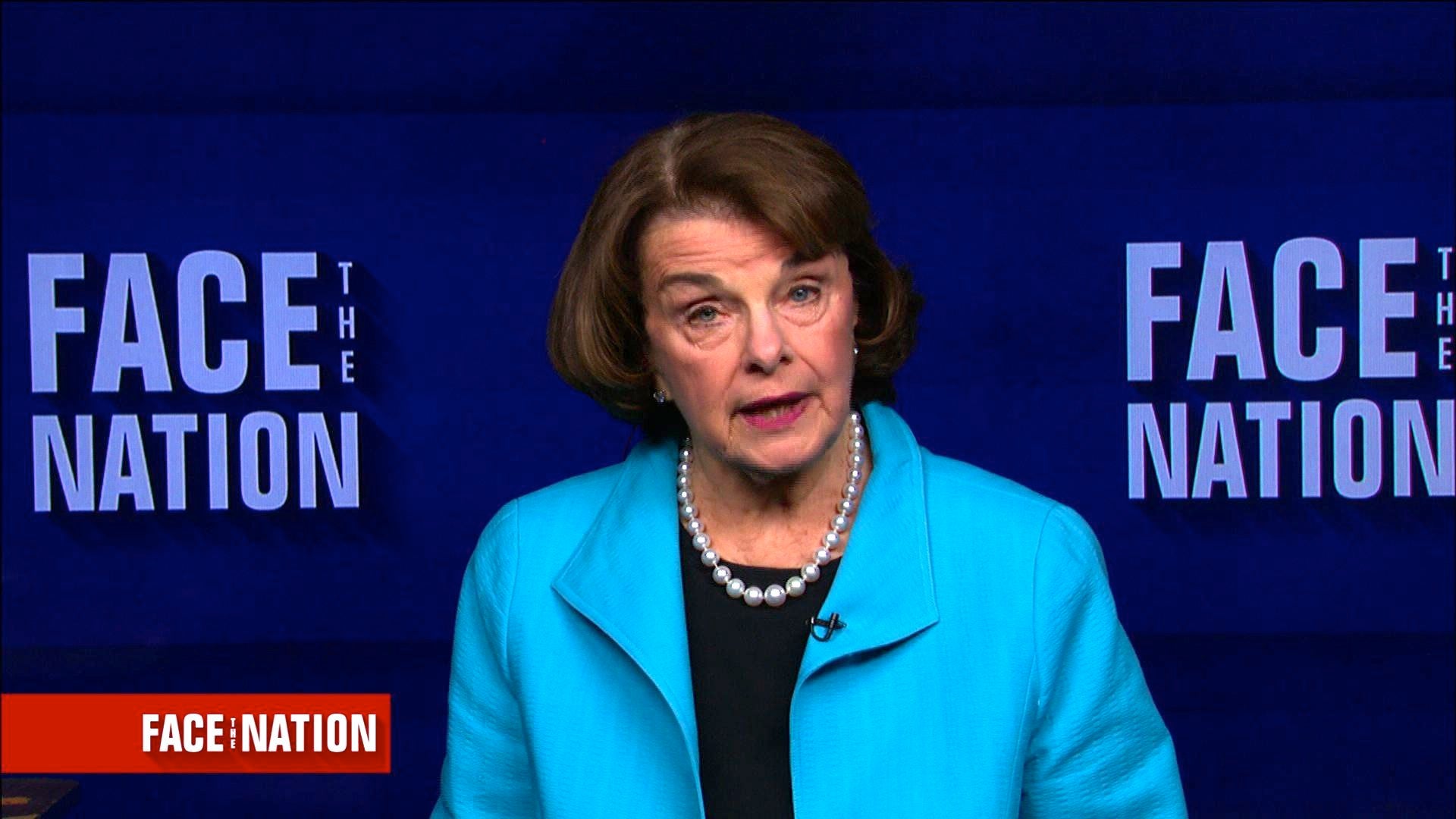 Sen. Dianne Feinstein on banning bump stocks: "We need a law"
Regulation alone will not enable policymakers to ban "bump stock" devices like the ones used by the Las Vegas shooter to modify his assault rifles, Sen. Dianne Feinstein, D-California, told Face the Nation in an interview.
"Regulations aren't going to do it, and the ATF has said as much in a letter to a congressman a year or so ago," Feinstein told moderator John Dickerson. "We need a law. It can't be changed by another president."
On Thursday, the nation's largest gun lobby, the National Rifle Association, suggested in a statement that it would support examining regulations that would allow policymakers to ban bump stocks. That statement, Feinstein, was "a step forward and it's appreciated." But it won't address the problem, she added.
A "bump stock" is a component that, when attached to a firearm, increases the rapidity of the weapon's rate of fire – effectively converting a semiautomatic assault rifle into a fully automatic weapon. The device was used by the Las Vegas shooter on several of the rifles he used to kill 58 people and injure nearly 500 last Sunday.
Senator Feinstein, who's sponsoring a bill that would ban bump stocks and other devices that increase a weapon's rate of fire, warned that any regulatory fix to ban the device could simply be overturned by a future administration.
"Right now we are seeing one president changes actions of a president that came before him and that would happen in this area," she said. "So we need a law and we have an opportunity to get it. I hope Americans will step up and say enough is enough – Congress, do something."
Feinstein said her bill "is written in a way that there is enough plain English that it would cover any type of addition that would be used to drive up the level, the rapidity, of the firing. And it would solve the problem."
For more of our interview with Senator Dianne Feinstein, tune in Sunday. Click here to check your local listings for airtimes.
Thanks for reading CBS NEWS.
Create your free account or log in
for more features.