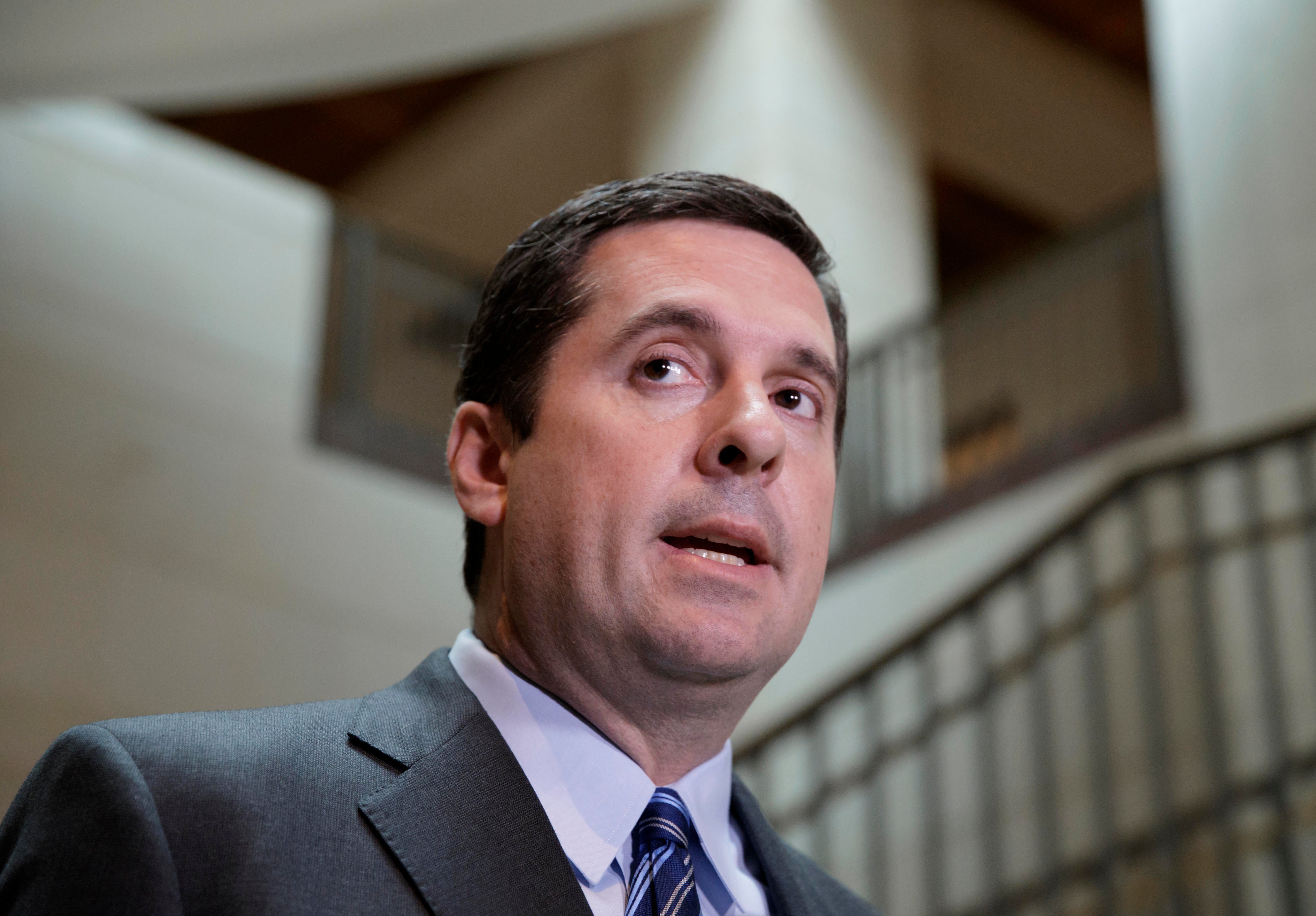 Sean Spicer doesn't know how Devin Nunes got on White House grounds
White House press secretary Sean Spicer told reporters that he doesn't know who authorized House Intelligence Committee Chairman Devin Nunes' secure meeting with an intelligence source on White House grounds last week, a day before briefing President Trump and reporters that members of the Trump transition team were swept up in legal surveillance.
Nunes, a Republican congressman from California overseeing the House investigation into Russia's interference in the U.S. Presidential election, met with a source who is not a White House staffer on the grounds to review classified information in a Sensitive Compartmented Information Facility (SCIF), CBS News confirmed.
Spicer was pressed by CBS News on whether or not the White House cooperated with Nunes in order to arrange for a SCIF on the complex, where he could securely view the information provided by the source. Spicer first dodged the question and then replied that he would look into "whether or not that is an accurate statement" that the White House has to coordinate the use of their SCIFs.
Spicer notably did not specify which SCIF Nunes used -- both the Office of the Director of National Intelligence (ODNI) and the National Security Council have separate SCIFs at the White House.
The suggestion of possible coordination between Nunes and the White House, given the venue of Nunes' meeting, has prompted questions about Nunes' ability to oversee what is supposed to be an impartial and independent investigation into Russia's conduct. Mr. Trump told reporters that he felt "somewhat" vindicated by Nunes' briefing last week.
Spicer also told reporters that he did not know who signed Nunes into the White House and questioned whether or not members of Congress need to be cleared in order to be on White House grounds.
"I'll be glad to check on that," Spicer said during Monday's briefing. "I'm not sure that that's how that works."
In fact, individuals who enter White House grounds needs to submit a form with specific personal information and need to be cleared by White House staffers -- members of Congress included. And it wouldn't be a difficult task for Spicer to figure out who cleared Nunes.
"Doesn't explain who cleared him into WH -- requires a WH staffer. Would take any WH staffer ~120 secs to check records to find the answer," Ned Price, President Obama's former national security spokesman, tweeted during Spicer's briefing.
"Who cleared Nunes & "non-WH" source onto compound? Who allowed them access to SCIF? Who provided computer log-on credentials," Price added.
Nunes' source would have also been cleared before entering the premise.
The Obama administration maintained a visitors log that was made publicly available on the White House website. The record of every individual who came onto the complex was updated every 90 to 120 days. This has not been implemented by the Trump administration.
"We are reviewing that now," Spicer said of continuing the Obama administration's policy of providing the visitors log to the public.
Thanks for reading CBS NEWS.
Create your free account or log in
for more features.