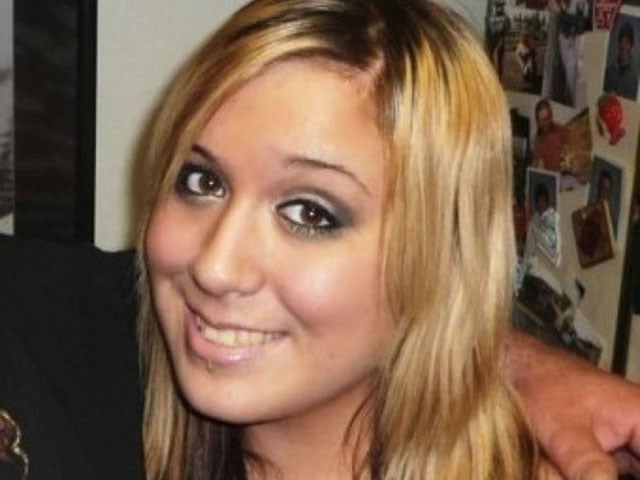 Samantha Koenig: Body of missing Alaska barista believed found in Matanuska Lake, police say
(CBS/AP) ANCHORAGE, Alaska - The body of a missing 18-year-old barista was found in a lake Monday, almost two months after she was last seen on a surveillance camera video being led away from the coffee shack where she worked, Anchorage Police Chief Mark Mew said.

PICTURES: Missing Alaska barista's body found, police say

Samantha Koenig's boy was believed to be recovered by a forensic dive team at Matanuska Lake north of the city, Mew said at a Monday evening news conference.


City police, state troopers and FBI agents spent hours at the lake earlier in the day.

The state medical examiner will conduct an autopsy, which will include verification of identity, he said.

"Investigators believe Samantha died within hours of her abduction," Mew said, adding the investigation is ongoing.

"Investigators further believe the person responsible for Samantha's death acted alone, and we are confident that we have that person in custody," Mew said.

That suspect was arraigned March 27 in federal court in Anchorage on a fraud charge, shortly after being returned from Texas, where he was arrested. Israel Keyes, 34, entered a not guilty plea to a charge of access device fraud. He is the only man who has been listed by Anchorage police as a "person of interest" in Koenig's abduction.

Federal prosecutors say Keyes made cash withdrawals from a stolen debit card. The card was not Koenig's.

"We are working closely with the U.S. Attorney's Office, and charges for Samantha's kidnapping and murder will be forthcoming," Mew said.

Keyes, the owner of an Anchorage construction company, was transferred to Alaska by federal marshals. Samantha's father, James Koenig, said she did not know Keyes, and believes his daughter was the victim of a random abduction.

"Investigators found no direct association between the abductor and Samantha or any member of her family," Mary Rook, the FBI's special agent in charge, said at the news conference. "I believe it was largely the dissociative nature of this crime that so perplexed investigators, at least initially."

Samantha Koenig was last seen on a surveillance tape at about 8 p.m., Feb. 1, being led away by a man with a weapon from the midtown Anchorage coffee shack where she worked.

Police classified it as an abduction based on Koenig's demeanor and the man's actions from the tape. Police refused to release the tape.

Local and federal investigators continue to seek witnesses who may know something about the movements of Keyes' white Chevrolet pickup, which was seized after Keyes' arrest in Texas.

"We would like to reiterate our request for information relative to the movement of the white pickup truck," Rook said. "Specifically, we want to hear from anyone who may have seen the

truck in the vicinity of Matanuska Lake."
Thanks for reading CBS NEWS.
Create your free account or log in
for more features.