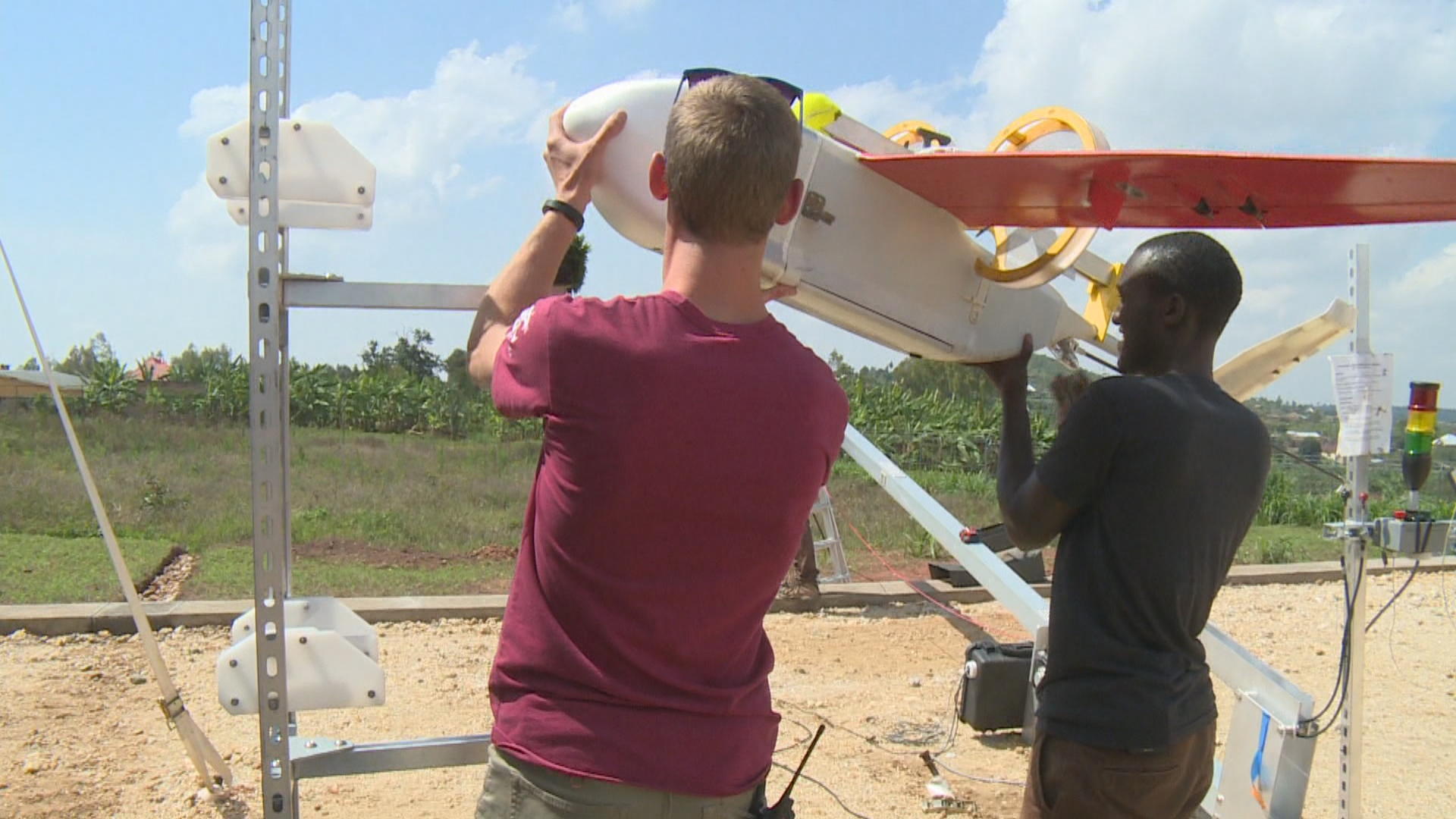 With one text, drones can deliver blood to remote areas in Rwanda
Rwanda is dubbed the country of a thousand hills, but its roads are really poor and almost impassable in the rainy season, making access to basic health care very difficult. That's changing, thanks to one remarkable drone technology.
The sight of a drone hurling across Rwandan skies usually inspires fear on the African continent as it's regarded as an instrument of death. But instead of destroying lives, it's here to save them, reports CBS News correspondent Debora Patta.
"What this represents is an opportunity ... to leapfrog over the absence of roads and provide first-world medical care to every single person in the country, regardless of where they live," said Zipline co-founder Keller Rinaudo.

Zipline is a California-based tech company that uses engineers -- with experience at companies like NASA and Boeing -- to build and develop drones capable of accessing remote areas, dropping blood instead of bombs.
Half of the 65,000 units of blood currently delivered by road each year are used in life-saving transfusions for women who lose too much blood during childbirth. Doctor Kajibwami Espoir said that in his rural hospital, it can take hours for the blood to arrive.
The forward thinking Rwandan government's wants to change this and is the first African nation to sign up with Silicon Valley to bring cutting edge technology to a nation's infrastructure that is far more third world in places.
"From this distribution center, we can serve thousands of doctors and health workers," Rinaudo said. "And or those individuals, the experience of the system is super simple -- send a text message and we will send a product that will save a person's life."
Each package is placed into a cardboard box attached to a paper parachute, then secured onto the drone before heading off on its life-saving mission using GPS coordinates.
One flight took a mere five minutes to deliver blood to a clinic that is 33 miles from the nearest blood bank.
The launch of the Zipline drones today puts Rwanda on the cusp of a technological revolution that could ultimately turn around its health care and see similar projects implemented across the continent.
Thanks for reading CBS NEWS.
Create your free account or log in
for more features.