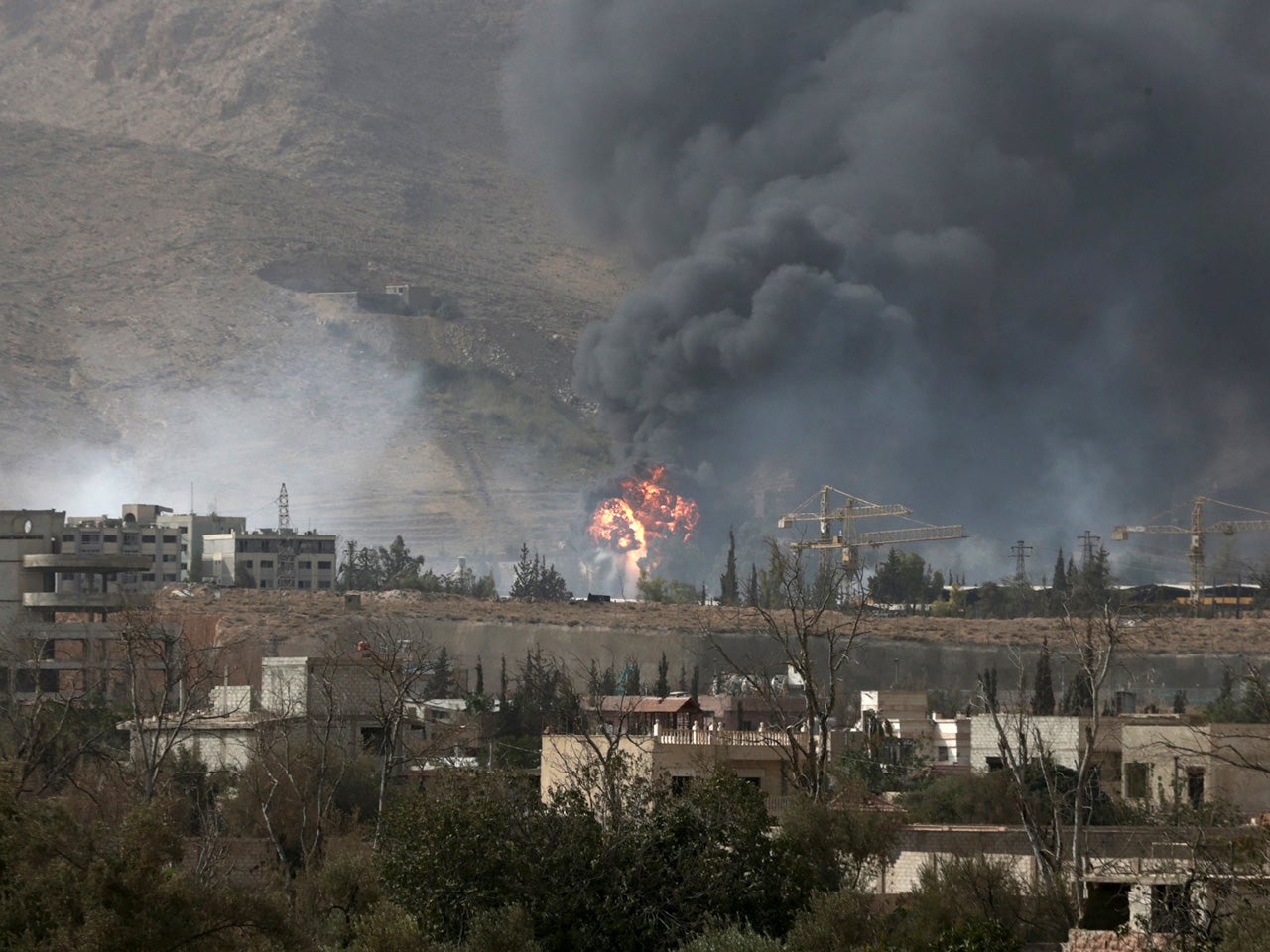 Russian tanks arrive in Syria
As Russia continues to expand a military base and key airport along Syria's Mediterranean coast, they are sending about two military transport flights per day to the country, U.S. officials estimate.
CBS News correspondent David Martin reports Moscow is believed to have already positioned a half-dozen T-90 tanks, three dozen armored personnel carriers, and 15 artillery pieces at their growing military base near the city of Latakia.
The tanks are more than the U.S. would use for base security, but because of the relatively small number, they do not yet appear to be ready for offensive operations. Defense officials estimate that by the end of the month, the Russians will be ready to conduct operations out of the base in Syria's ongoing civil war. If the purpose is to conduct airstrikes, the most likely aircraft would be the SU-25, which is a ground attack aircraft.
There are now at least 200 Russian naval infantry - what we would call Marines - at the base who would make up the base protection force. However, enough housing has been erected to house 1500 personnel, so there is very likely to be more to come.
The Syrian ambassador to Moscow, Riad Haddad, said Monday that talk of a Russian troop presence on the ground in Syria is "a lie," according to Reuters.
"We have been cooperating with Russia for 30-40 years in various areas, including the military sphere. Yes, we receive arms, military equipment, all this is done in line with agreements sealed between our countries," he said. "But the talk of your (Russian) troop presence on the Syrian territory is a lie spread by Western countries, the United States."
There has been rising concern among U.S. officials of increased Russian military activity in Syria. President Barack Obama has cast the buildup as an effort to prop up the embattled President Bashar Assad, warning Moscow against doubling down on him.
Russia, a longtime backer of Syria's government, denies it's trying to bolster Assad and instead says its increased military activity is part of the international effort to defeat the Islamic State of Iraq and Syria (ISIS,) the militant group that has wreaked havoc in both Syria and Iraq.
CBS News senior national security analyst Juan Zarate the latest movement of Russian forces into the war-torn region is pressuring the United States to take notice.
Last week, Russia set up an air traffic control tower near Syria's Mediterranean port of Latakia -- a sign, Zarate said, that Putin and his administration "want to remain a player there."
"They have an interest in not just the Assad regime, a longtime ally, but their base -- their naval base, which gives them an entrée to the Mediterranean," he told CBS News homeland security correspondent Jeff Pegues.
"They're trying to build leverage as they realize that the United States and the rest of the world is going to try to come to some sort of political accommodation in Syria," Zarate said.
The Associated Press reported earlier this week, quoting a former Lebanese general with knowledge of the Syrian military, that there were plans to build a military base in the coastal town of Jableh, more than 20 kilometers south of Latakia city. It is where the airport currently under development is located.
Thanks for reading CBS NEWS.
Create your free account or log in
for more features.