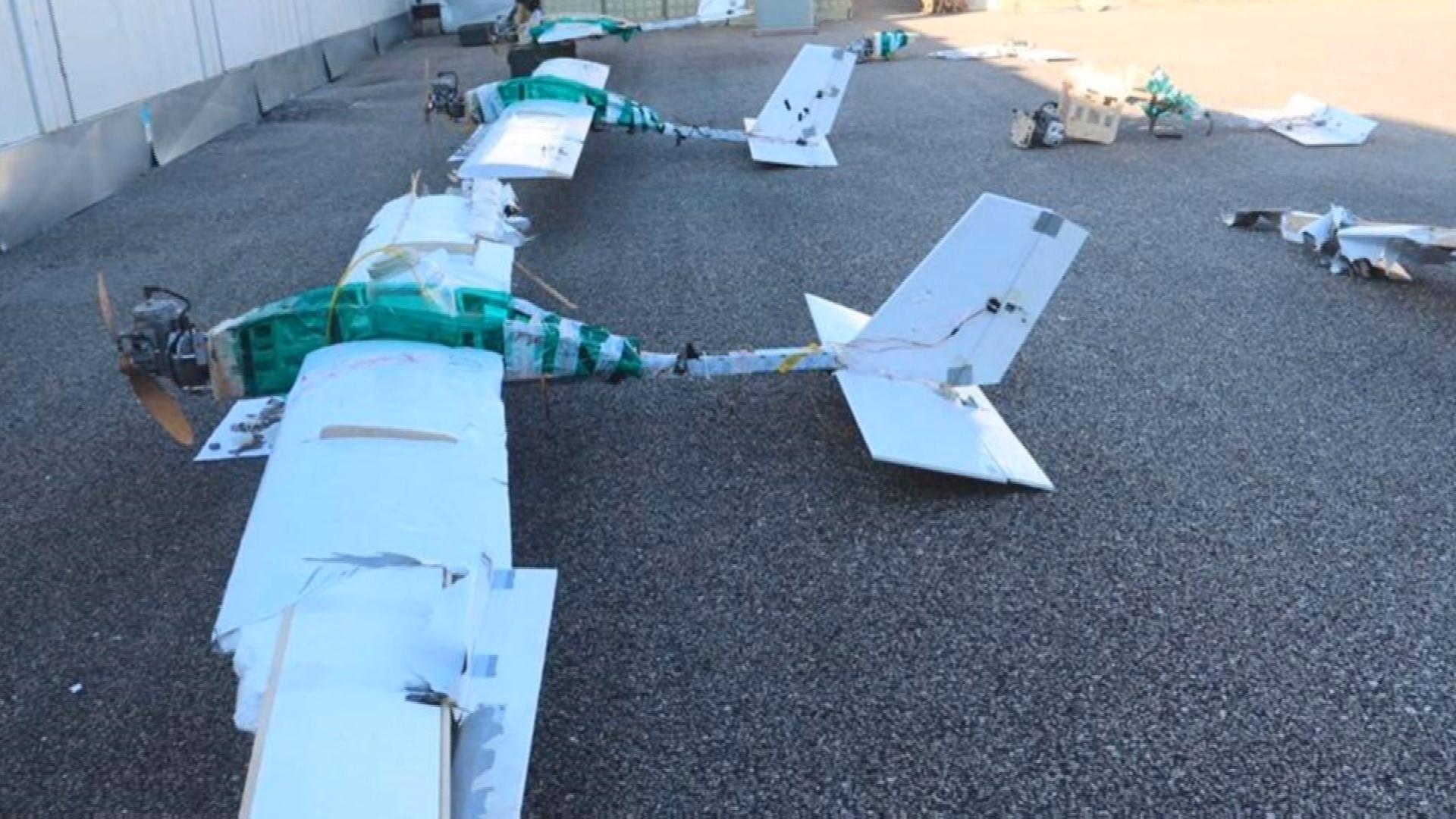 Russian military base in Syria attacked by mysterious drone swarm
LONDON -- Weeks after Russian President Vladimir Putin all but declared victory in Syria, his main military base in Syria was attacked last weekend by a mysterious swarm of drones.
Until now, rebel groups in Syria have used remote-controlled drones to drop bombs on targets. So now picture 10 drones, all together, all weaponized and all headed to the same target.
The Russian Defense Ministry said the attack on its base in northwestern Syria was the first mass-drone attack it has suffered in the country.
Another three drones targeted a Russian naval base at Tartus. In total, seven drones were shot down, and the others were electronically jammed and forced to land. Neither base suffered any casualties.
The Russians released pictures showing what they recovered -- attack drones partly made of wood and held together with masking tape. It's a deadly mix of low- and high-tech, according to former British army weapons expert Pete Norton.
"This particular attack is the number of drones involved against a single target and the fact that they've been launched on what appears to be a completely autonomous mission," Norton said.
The drones can carry up to as many as 10 bombs each, and they have a longer range at more than 60 miles.
The Russians claimed that only countries with high-tech capabilities could have supplied the materials, but they didn't specify any country. However, Norton said all the materials are readily available on the market.
Thanks for reading CBS NEWS.
Create your free account or log in
for more features.