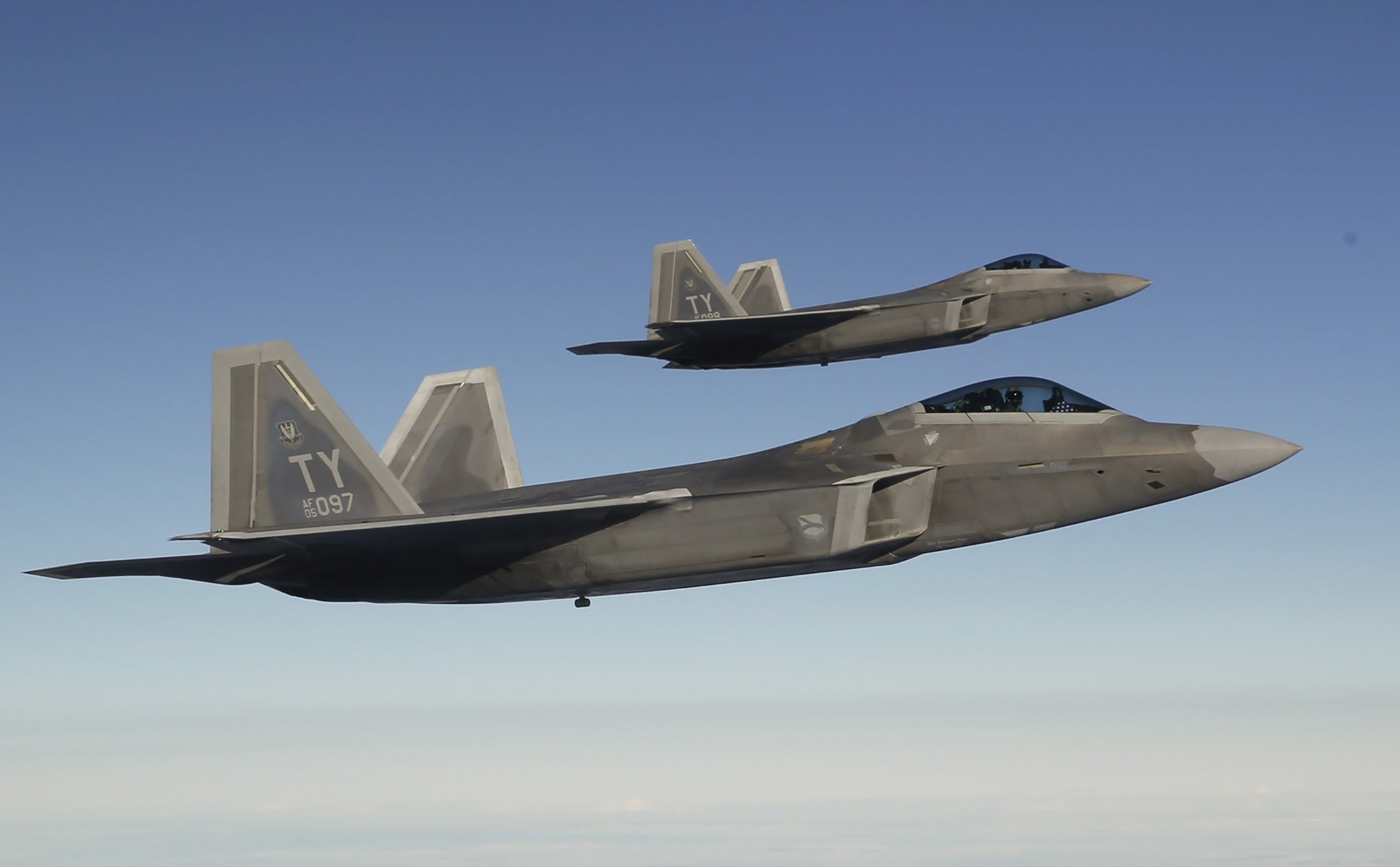 U.S. fighter jets intercept Russian aircraft over Syria, Pentagon says
THE PENTAGON -- American warplanes intercepted Russian fighter jets that flew into coalition airspace in Syria on Wednesday, a Pentagon spokesman said. Two F-22A Raptors came into contact with two Russian Su-25s as they crossed into coordinated coalition airspace on the east side of the Euphrates River, which is located near Abu Kamal in Syria.
According to the Pentagon spokesman, the F-22 pilots attempted to "persuade" the Russian pilots to depart from the airspace by releasing flares and making multiple calls on an emergency channel established to avoid conflict between U.S. and Russian forces.
One of the Russian jets flew close enough to an F-22 that the American jet had to aggressively turn to avoid colliding in midair. An Su-35 also flew across the river, and it was closely shadowed by one of the American jets.
During the encounter, coalition leaders contacted the Russians to try to ease the situation.
The Pentagon says the Russian aircraft eventually flew to the west side of the river after about 40 minutes.
"The Coalition's greatest concern is that we could shoot down a Russian aircraft because its actions are seen as a threat to our air or ground forces," the Pentagon spokesman wrote in a statement. "We train our aircrew to take specific actions and to make every attempt possible to de-escalate the situation wherever possible."
"We are not here to fight the Russians and Syrians," he continued. "Our focus remains on defeating ISIS. That said, if anyone threatens Coalition or friendly partner forces in the air or on the ground, we will defend them."
A verbal deconfliction agreement was made in November for the Russians to remain on the west side of the Euphrates River, and the coalition would operate to the east, according to the spokesman. Since the agreement was made, the Russians have flown into coalition airspace six to eight times per day.
Thanks for reading CBS NEWS.
Create your free account or log in
for more features.