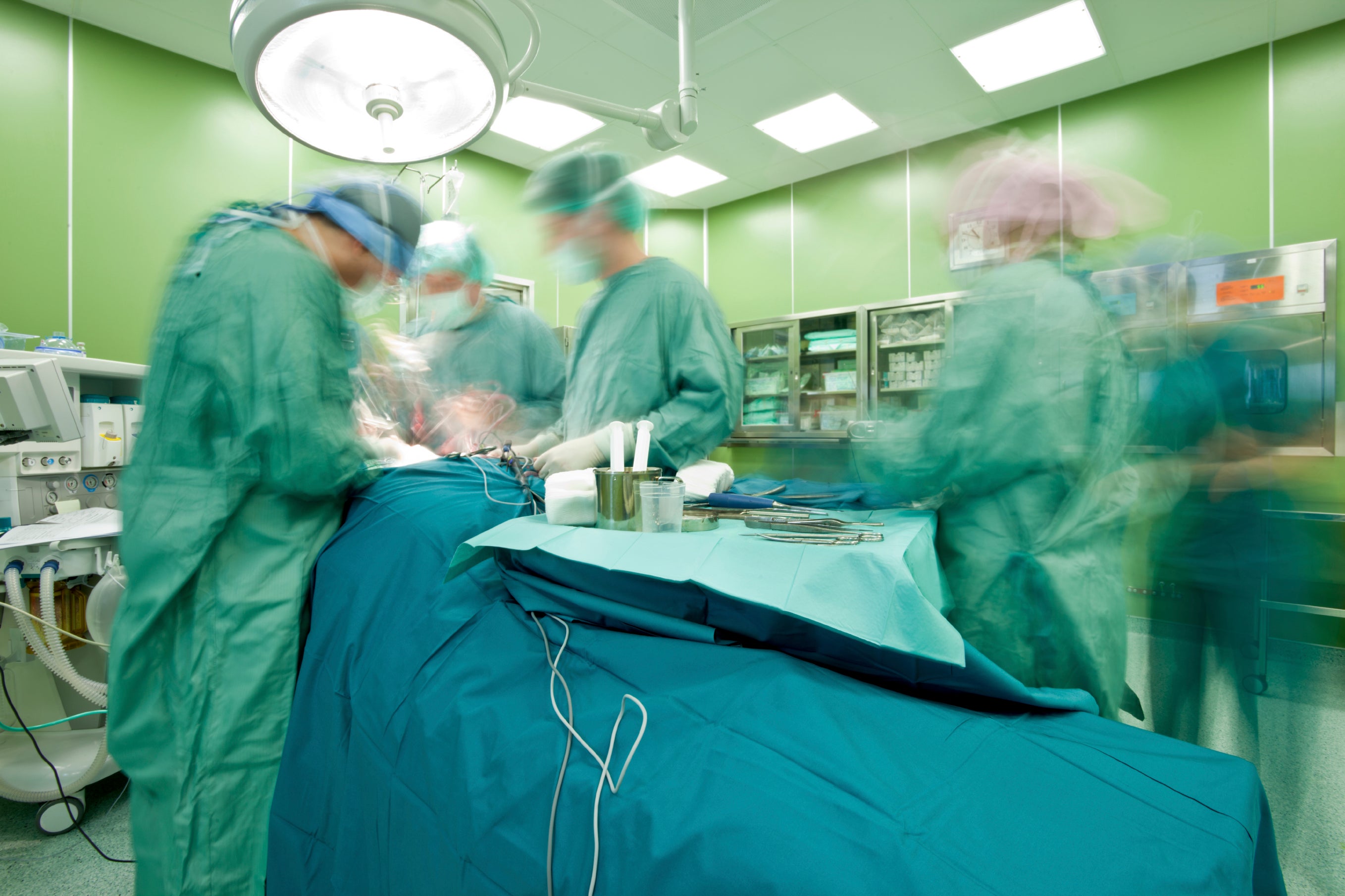 Rude surgeons may put patients at risk, study finds
CHICAGO -- Surgeons who are rude to patients and others may pose a problem in the operating room, according to a study linking unprofessional doctor behavior with infections and other surgery complications.
The researchers say their results show why it's important to speak up when doctors behave badly.
Complications were most common in patients whose surgeons had received lots of earlier complaints about their behavior, researchers found. The complaints were typically unsolicited phone calls to hospitals from unhappy patients or their relatives.
Post-surgery problems were 14 percent more common in patients whose surgeons had at least 14 complaints in the last two years, compared with patients whose doctors received few or no complaints.
Some examples:
- A man reported getting this response when asking about his wife's upcoming surgery: "Look, your wife will die without this procedure. If you want to ask questions instead of allowing me to do my job, I can just go home and not do it."
- A caller reported seeing a doctor berate a nurse. "It was difficult to watch someone try to humiliate another person like that. I was embarrassed and it made me feel vulnerable."
These reports are sometimes gathered as part of a hospital's bid to improve the quality of its care. They're shared with doctors but typically not with patients, so it could be tough to find out in advance if your surgeon has had lots of complaints. But previous research has shown that sharing negative feedback with doctors can result in better behavior, fewer subsequent complaints, and fewer malpractice claims, said lead author Dr. William Cooper of Vanderbilt University's Center for Patient and Professional Advocacy.
The study highlights why it's important for patients to report rude behavior so that "hospitals can make it right," Cooper said.
The results were published Wednesday in the journal JAMA Surgery.
The researchers analyzed 2011-2013 data from seven medical centers taking part in a national surgery quality improvement program. About 800 surgeons and 32,000 adult patients were involved, including 11 percent who experienced surgery-related complications.
More than a dozen types of procedures were performed. There were almost 11 complications per surgeon on average. They included surgery-site infections, urinary problems, pneumonia and other problems that can be avoided when teams work well together, the researchers said.
Cooper said a surgeon's rude behavior may affect patients' outcomes in several ways. Surgeons who behave poorly with patients may act the same with their operating room colleagues, leading to distractions, low morale and the potential for preventable medical errors. Or, rude behavior may reflect poor training and could make it tough for surgeons to find top-quality colleagues willing to work with them.
An accompanying editorial said the study may help counter the perception that unsolicited complaints shouldn't be readily dismissed as subjective because they might reflect issues with patient care.
Thanks for reading CBS NEWS.
Create your free account or log in
for more features.