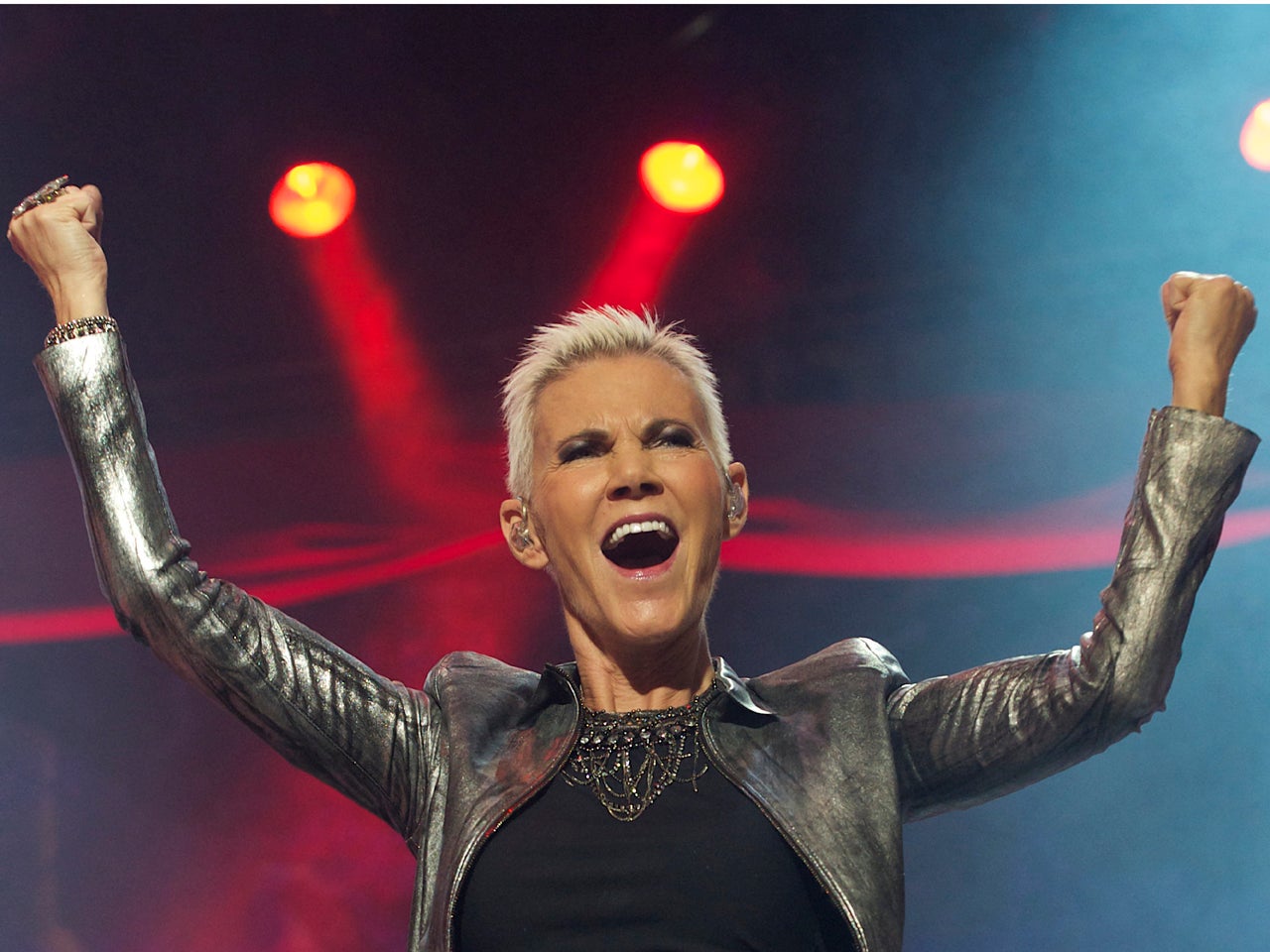 Roxette lead singer overcomes illness to tour
(CBS News) Last Saturday night in Los Angeles, more than 5,000 fans packed the Gibson Amphitheater to see a band most probably first heard in high school. They came to see Roxette, guitarist Per Gessle and vocalist Marie Fredriksson, the Swedish duo behind the song "It Must Have Been Love" from the movie "Pretty Woman."
The pair just wrapped up their first U.S. tour in 20 years, part of a grueling 19-month, 140-city world tour, and is out with a new album, "Traveling."
But the tour almost didn't happen, nearly thwarted by a life-threatening diagnosis for Fredriksson. In a report that aired Friday on "CBS This Morning," CBS News' Bill Whitaker spoke with the singer about the trials and triumphs of her illness and the group's comeback.
In 2002, Fredriksson was diagnosed with a malignant brain tumor. The cancerous tumor was surgically removed, but months of chemotherapy and radiation treatments left her physically weak, unable to read, and nearly blind in one eye. She withdrew from public life and turned to painting as she underwent extensive rehabilitation. Fans feared they might never see Roxette perform again -- a fear shared by Fredriksson.
Fredriksson's powerful voice gave the group its signature sound and a string of No. 1 international hits in the '80s and '90s like "The Look" and "It Must Have Been Love."
She told CBS News, "Thank God it's over. ... It was very, very tough. But I'm here. I'm not dead. When I was very, very ill, we were very afraid."
Seven years later in 2009, she surprised an audience at a solo performance by Gessle in Amsterdam, joining her former band mate onstage in a reunion documented in this YouTube video.
Fredriksson said she was very nervous being back onstage. She said, "When we're standing there together, suddenly it, you know, just -- it was like the old days."
Frail and quiet offstage, Fredriksson is commanding onstage. For her, the audience is "like medicine" and she credits them with helping her recover.
Touching on the energy generated by thousands of screaming fans, Fredriksson said, "That's the best, it's just the best. Our fans have been with us for so long."
Roxette fans are so grateful to see Fredriksson and the band back in the spotlight, they often join in singing to help her along.
Gessle said, "It's a miracle that she survived, and it's an even bigger miracle that she's still here, touring, 19 months. Even her doctor said it wasn't possible. But she's doing it, and it's just fantastic."
And unlike most rock tours, Roxette isn't out to promote their new album. Each night, they give fans what they want: the early hits. Reconnecting with old fans through old songs is a new experience.
"We're not out to promote a new album or trying to do something like that," Gessle said. "We try to do a greatest hits show for the fans, basically."
Fredriksson said she feels "absolutely...so much better" -- even after 19 months of touring -- than she did before.
Watch the full report in the video above.
Thanks for reading CBS NEWS.
Create your free account or log in
for more features.