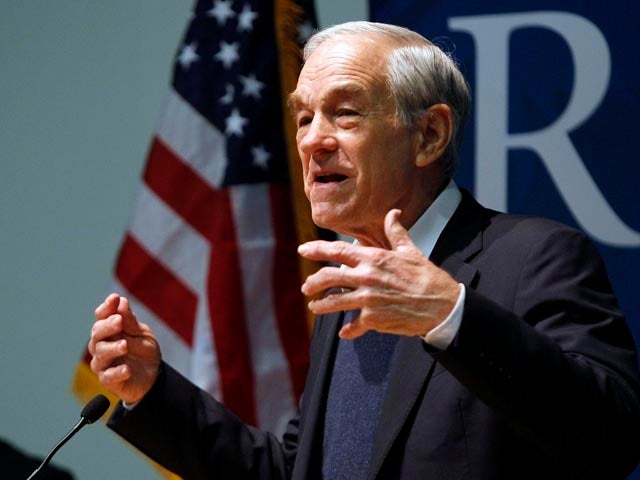 Ron Paul: Scotland's secessionist movement should inspire U.S.
Former Rep. Ron Paul, the Texas Republican who became a libertarian icon after two presidential runs, wrote on his website this week that Scotland's failed bid for independence should encourage secessionist movements in the United States and around the globe.
"Americans who embrace secession are acting in a grand American tradition," Paul wrote. "The Declaration of Independence was written to justify secession from Britain. Supporters of liberty should cheer the growth in support for secession, as it is the ultimate rejection of centralized government and the ideologies of Keynesianism, welfarism, and militarism."
The former congressman said that support for secession is growing in America, citing as evidence the campaign to split California into six states. While the initiative didn't gain enough support to make it on the November ballot, more than one million Californians signed a petition to get it on the ballot.
"The possibility that people will break away from an oppressive government is one of the most effective checks on the growth of government," Paul wrote. "It is no coincidence that the transformation of America from a limited republic to a monolithic welfare-warfare state coincided with the discrediting of secession as an appropriate response to excessive government."
Paul similarly touted the virtues of secessionist movements in 2012, when he was still in Congress.
Ron Paul's son, Sen. Rand Paul, R-Kentucky, had to distance himself last year from a member of his staff who supported pro-Southern secessionist and racist views. The senator accepted the staffer's resignation and argued that libertarianism is "a philosophy that encourages a more tolerant worldview."
Rand Paul appears poised to follow in his father's footsteps and launch his own presidential bid, but he's made clear he wants to be judged for his own views -- not those of his father, his staff or anyone else. Earlier this year, the senator said he has "pretty much quit answering" questions about his father's views. "I've been in the Senate three years, and I have created a record of myself," he said.
Thanks for reading CBS NEWS.
Create your free account or log in
for more features.