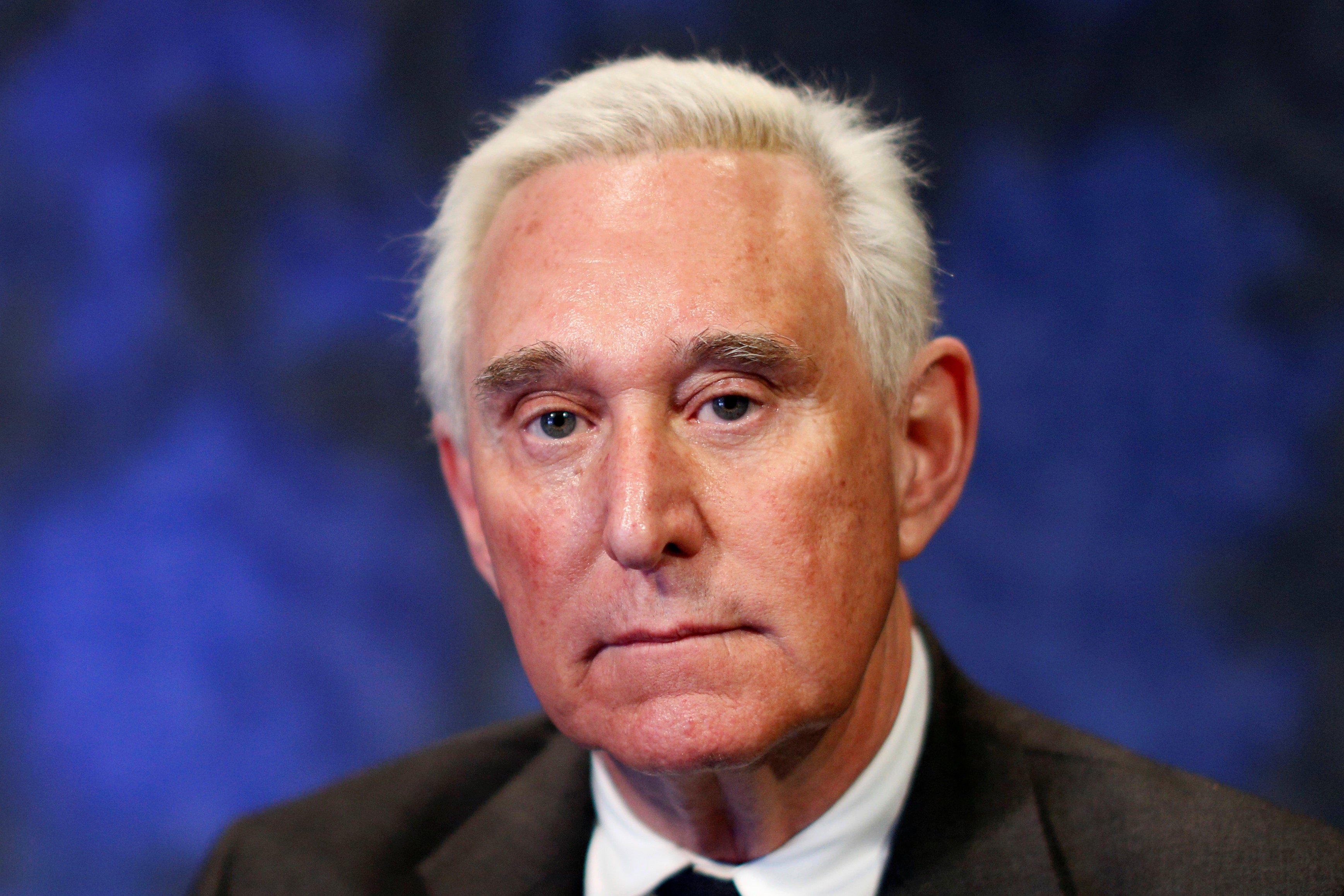 Roger Stone appears to have known about Al Franken allegations before they went public
Hours before the allegations against Sen. Al Franken became public Thursday, Trump ally Roger Stone seemed to know they were coming.
A Twitter account linked to the former Trump adviser posted a quote from Stone in the early hours Thursday morning that suggested he expected allegations involving the Minnesota Democrat to go public.
Later in the morning, Leeann Tweeden, a TV host, model and sports broadcaster claimed in an article online that that Franken had "kissed and groped" her without her consent during a USO Tour in December 2006.
Tweeden said that Franken wrote a part into a skit for her that said Franken's character would lean into kiss her. While practicing the skit during a rehearsal, Tweeden said that Franken insisted that they rehearse the kiss. Tweeden wrote that Franken then came at her and "put his hand on the back of my head, mashed his lips against mine and aggressively stuck his tongue in my mouth."
A photo that accompanied the post showed Franken pretending to grope her chest while it looked like she was asleep on a flight back to the U.S. from Afghanistan.
In a statement provided to CBS News on Friday, the radio station where Tweeden works and which published her story released a statement.
"In the 11 years since Al Franken forcibly kissed and groped Leeann Tweeden, she has never kept it secret. She has spoken about it to friends, family and co-workers. It was her decision to go public, and both the KABC News Department and all of us at TalkRadio 790 KABC were proud to support her," it said. "A very small group of us discussed the best day to come forward, taking into account primarily when Leeann felt ready to do so. Once that decision was reached, we tipped off some of our news partners so they could prepare to cover what we knew was a very significant story. This was done starting in the afternoon of Wednesday, Nov 15th."
"None of us involved in the decision on when to go public coordinated with any group, campaign or individuals outside of the news industry. The KABC News Department is wholeheartedly committed to the full, fair and timely reporting of the unbiased truth, to the best of our ability. We have no political agenda. Leeann's story is not about keeping secrets, it's about letting the truth be known."
Franken apologized for his actions, though said he remembered the skit differently. He said that he would cooperate with an ethics investigation into the incident.
CBS News' Blair Guild contributed to this report.
Thanks for reading CBS NEWS.
Create your free account or log in
for more features.