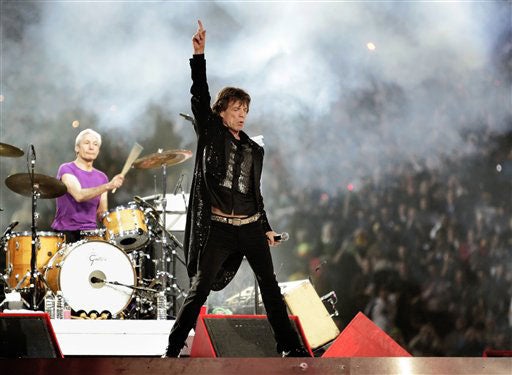 Rodman, Wife Electra Arrested

Dennis Rodman and actress Carmen Electra were ordered by a judge to stay away from each other following their arrest on battery charges Friday after a fight at a hotel.
Capt. Casey Conwell said officers were called to The Bentley Hotel in South Beach at 7 a.m. after receiving reports of screaming and fighting in a room.
The couple had been out all night at various South Beach nightclubs and returned to the hotel at about 4:30 a.m., police said.
They were charged with simple battery, a misdemeanor, Miami Beach Police spokesman Al Boza said. Electra and Rodman received minor injuries which didn't require medical attention, he said.
Electra suffered bruising on her arm, an injury to her left temple and a swollen lip when Rodman allegedly threw her purse at her face. She also cut a toe on her left foot after being thrown outside the hotel room the two were sharing, according to a police report.
Rodman's shirt was torn and the room was in disarray when police arrived.
Both were taken in handcuffs to Miami-Dade County Jail's domestic violence unit in Miami and released on $2,500 bail each after several hours in custody.
While in custody, Rodman asked authorities to tell Electra that he was sorry he overreacted and that he loved her, the report said.
They were ordered by Miami-Dade County Judge Amy Karan, head of the court's domestic violence unit, to stay at least 500 feet away from each other.
Neither was brought to Karan's courtroom, appearing via a closed-circuit television hookup from the jail.
Rodman smiled as he left the jail with his lawyer.
"Where are we going? Where are we going?" Rodman asked as he was led to a car.
"I feel sorry," Rodman said. "I guess it's one of those situations."
Electra bowed her head as she left the jail minutes later. She is to leave for Los Angeles and then Ireland on Saturday for an appearance, the couple's lawyer, Roy Black, said.
"They both tell me that this was a misunderstanding," Black said. "Neither one wants to press charges."
Black called the arrest "an overreaction."
Rodman, a seven-time NBA rebounding champion, is in town filming a movie, "Cut Away."
"Both of them are upset that they have been charged," Black said. "Dennis, really more upset that she has been charged."
Rodman, known for his numerous tattoos and multicolored hair, and Electra, a former star on the TV series "Baywatch" whose real name is Tara Leigh Patrick, were married last Nov. 14 in Las Vegas.
Nine days after their wedding, Rodman announced he was seeking an annulment, claiming he was of unsound mind when he recited his vows.
In February the pair again appeared together publicly, holding a news conference at the opening of a Beverly Hills, Calif., restaurant.
During that news conference, Rodman said he and Electra were appily married, but living in separate homes. She later attended several Los Angeles Lakers games to watch her husband play.
On March 13, Rodman received permission to leave the Lakers to resolve personal issues and returned to the team about two weeks later. On April 7, publicist Matt Labov said divorce papers were filed in Los Angeles by Electra. The legal status of their marriage remains unclear.
Rodman was released by the Lakers before the season ended last April. He also has played for the Chicago Bulls, San Antonio Spurs and Detroit Pistons.

Thanks for reading CBS NEWS.
Create your free account or log in
for more features.