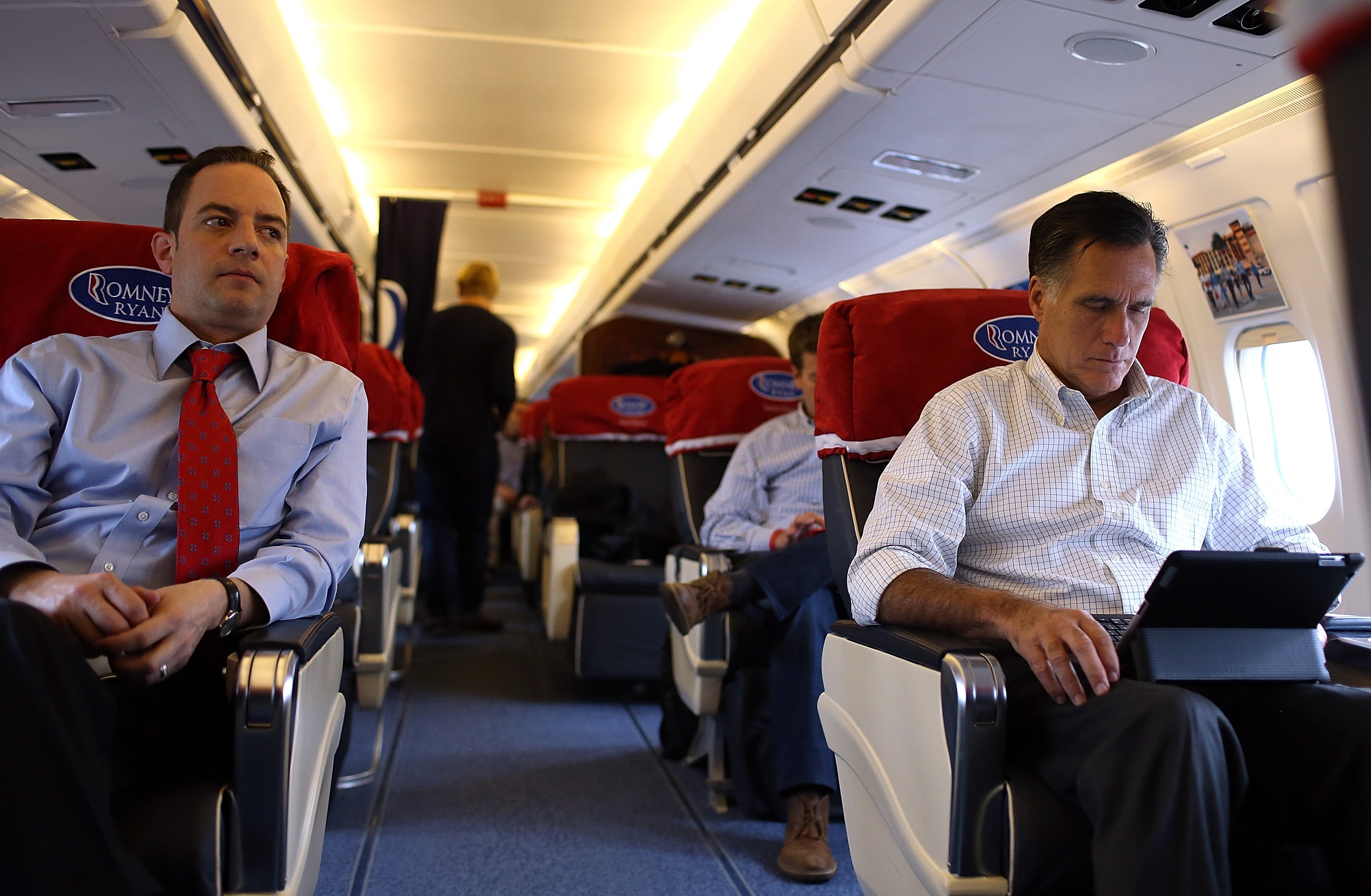 RNC Chairman Reince Priebus: Romney's "self-deportation" comments were "horrific"
Mitt Romney's use of the term "self-deportation" to describe an element of his immigration policy was "horrific," Republican National Committee Chairman Reince Priebus said on Friday.
Romney suggested at a GOP primary debate in January 2012 the U.S. should push undocumented immigrants to return to their home countries by making it impossible for them to find a job in America. And that, Priebus told reporters on Friday, was a big mistake.
"Using the word 'self-deportation' - I mean, it's a horrific comment to make," the chairman told reporters at the RNC's annual meeting in Boston, according to an audio recording from Business Insider. "It's not something that has anything to do with our party. But when a candidate makes those comments, obviously it hurts us."
Priebus' denunciation echoed the RNC's post-election "autopsy" report, released in March, that blamed some Republicans' divisive rhetoric on immigration for driving Latino voters away from the GOP.
If "Hispanic Americans perceive that a GOP nominee or candidate does not want them in the United States (i.e. self-deportation), they will not pay attention to our next sentence," the report said, urging the party to "embrace and champion comprehensive immigration reform."
The Republican Party has since largely moved away from support for comprehensive immigration reform, particularly in the House, which is moving forward with a piecemeal approach, pushing a series of bills that address portions of the immigration system. GOP leaders have also had trouble tempering the rhetoric from some of their more vocal members, like Iowa Rep. Steve King, who recently suggested that many children of undocumented immigrants are used as drug runners.
Thanks for reading CBS NEWS.
Create your free account or log in
for more features.