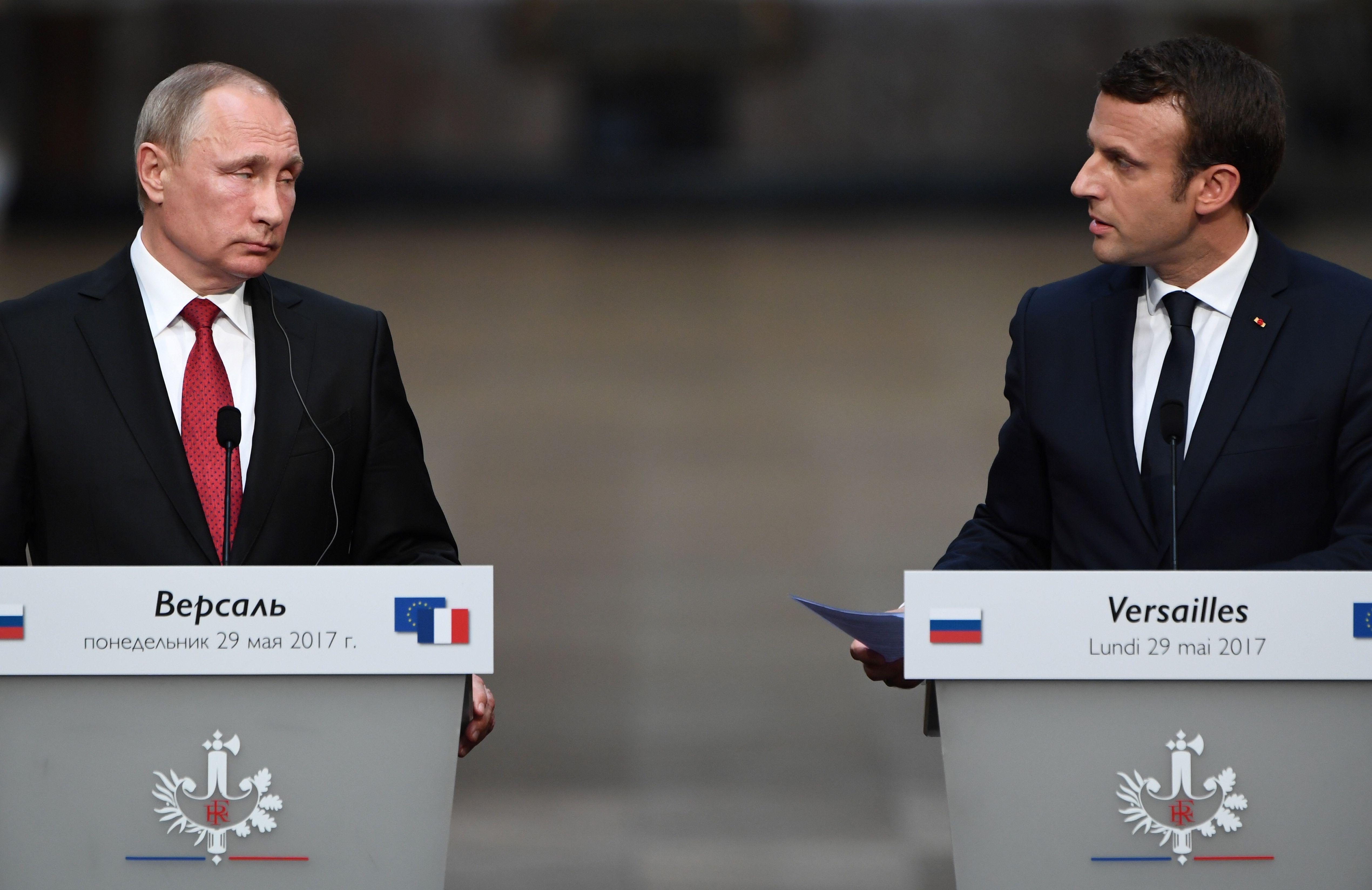 Report: Russia used fake Facebook accounts to spy on Macron campaign
Operatives linked to Russian intelligence used fake Facebook accounts to surveil associates of French President Emmanuel Macron ahead of his election in May, according to a new report.
Citing a member of Congress and two people familiar with the matter, Reuters reports that Russian intelligence agents created about two dozen phony personas to infiltrate and monitor the social networks of campaign officials and others close to Macron.
Macron defeated far-right candidate Marine Le Pen in a resounding victory in the second round of the French presidential election in May.
A representative for Facebook confirmed to CBS News the company detected organized attempts to seek out individuals in France as early as December. The representative declined to specify the number of accounts suspected in the spying operation and said Facebook took steps to stop the effort at the time.
The operation involved the creation of accounts impersonating friends of friends of Macron officials and using them to glean personal information from the associates, Reuters said. Facebook employees determined the ultimate goal may have been to obtain officials' login information or get them to install malicious programs, according to anonymous officials briefed on the matter who spoke to Reuters.
The apparent use of fake accounts to surveil campaign officials -- as opposed to simply spreading misinformation or spamming -- represents another potential weapon in the arsenal of Russia's cyber operations.
Facebook alerted congressional investigators about the effort, Reuters says. Employees apparently traced the spying campaign to the GRU, Russia's military intelligence unit that U.S. intelligence believes was behind the hack of the Democratic National Committee during the 2016 U.S. presidential campaign.
The Facebook spokesman told CBS News the company could not confirm whether the spying campaign was traced to the GRU, as Reuters reported.
The French government has not publicly blamed Russia for a last-minute dump of hacked emails from Macron campaign officials 36 hours before polls opened, which was widely seen as an attempt to influence the outcome. However, Macron blasted Russian media outlets Sputnik and Russia Today for reporting "serious untruths" during the presidential campaign after his first meeting with Russian President Vladimir Putin in May.
In April, Facebook acknowledged that fake accounts were being used to disseminate misinformation ahead of the French election. The company announced at the time it had removed 30,000 users in France suspected of being fake as part of a larger effort to purge phony users. Reuters reports the number of phony accounts removed in France for spreading spam or propaganda had climbed to as high as 70,000, a figure Facebook did not dispute.
The purge of fake accounts included millions of accounts that had liked the Facebook pages of major publishers, as CBS News has reported. In May, USA Today asked the FBI to investigate the spamming operation that swamped its pages with phony likes. Those accounts primarily originated from Indonesia, Saudi Arabia, Bangladesh and a handful of other countries.
Thanks for reading CBS NEWS.
Create your free account or log in
for more features.