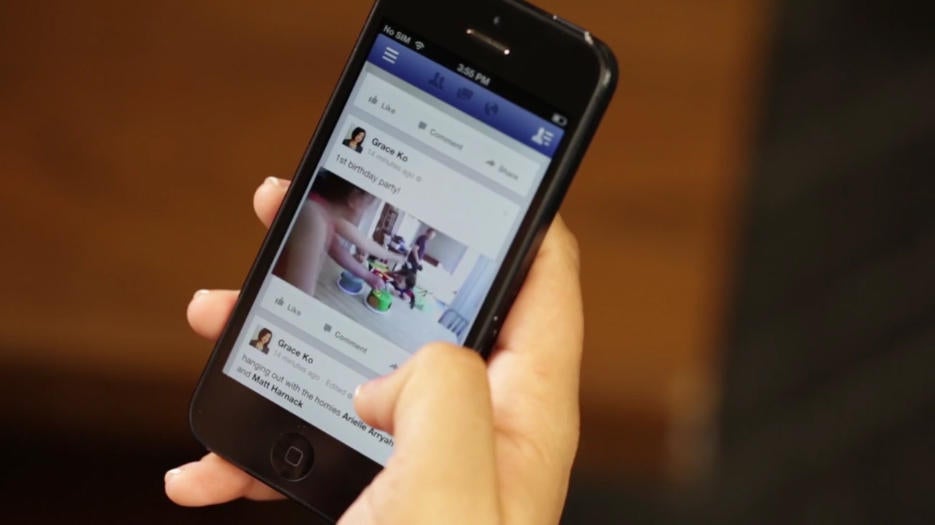 Facebook purges thousands of fake accounts that targeted publishers
Facebook announced Friday that it had begun to purge "a substantial number" of accounts that it says were fake or spam. The fake accounts, created largely in Bangladesh, Indonesia, Saudi Arabia and a handful of other countries, attempted to accumulate likes as part of a sophisticated campaign. They did so by "liking" publishers' pages in order to target their followers with spam.
Facebook issued a statement on Friday warning that as it began to clear out the fake accounts, publishers could expect to see a drop in the likes on their pages. The statement said that most affected pages with more than 10,000 likes would lose a maximum of 3 percent of their likes. Some major news accounts began to see dips in their numbers take effect around Friday lunchtime, with at least one major news account losing tens of thousands of likes.
Facebook said in the statement that the organization had been combating this fake account operation for six months, and that most of the fake accounts had "not been mobilized yet to actually make connections and send spam."
The announcement came after Facebook said on Thursday that it had taken action against another 30,000 fake accounts in France ahead of upcoming presidential elections there.
More metrics, More problems
The announcement raises questions for advertisers on Facebook, where companies bid to get their ads shown along the newsfeeds of users - working under the assumption that accounts represent real people. Experts tell CBS News Facebook uses an opaque reporting structure that doesn't allow advertisers to independently verify the impressions, ad reach, streaming reactions and other metrics Facebook reports. Nearly all of Facebook's $27.6 billion in revenue reported in 2016 was generated through advertising.
The purge is part an attempt by Facebook to re-assert control of its platform, which is home to groups of duplicate and fake accounts created and run by automated bots. These accounts have complicated Facebook's relationship with advertisers who demand authentic user behavior data, and who have pushed aggressively for more third-party verification of the user data Facebook provides them. Advertisers rely on this information to target and justify their spending.
Advertisers bid against each other to reach blocks of Facebook users who fit certain descriptions. The more targeted or niche the description, the more expensive the ad placement becomes, said Anita Walsh, Director of Social Media Strategy at the advertising firm Horizon Media.
A major selling point for Facebook is that they allow advertisers to pinpoint very specific groups — say, 18- to 49-year-old women from Alabama who are interested in heavy metal music. But advertisers take those specifics on faith - they can't independently verify that 100 percent of the profiles they are targeting represent real human beings, Walsh said.
"In an ideal world they might be able to, but Facebook is very particular, as well they should be, about user information," Walsh said. "Once you've chosen that audience, there's no one-to-one reporting there, for privacy reasons. We don't get to identify the 18- to 49-year-old female from Alabama."
Pete Sommers, Vice President of Media at Huge, a New York digital marketing agency, said Facebook is known as a "walled garden."
"They don't allow a lot of third-party technology to be added to the ads," Sommers said, referring to coding that would allow companies to track their ads' performance on Facebook. "[Facebook] do have an implied responsibility to make sure that the reporting they give back to advertisers and publishers accurately reflects what's going on."
Sommers said that advertising to fake accounts that appear to like news sites would have the greatest impact on other news organizations hoping to use Facebook ads to grow an audience.
"If....I'm trying to grow the people who watch our programs, and consume our stuff, there's a lot of value in [advertising to] people who get their news somewhere else, because they've already exhibited the behavior of liking network news," Sommers said. Money spent to reach fake accounts is effectively money thrown down the drain.
A series of setbacks for Facebook
The slippery nature of targeted advertising on Facebook is hardly breaking news. In fact, there's an entire shadow industry of so-called "like farms," or paid services that allow companies to inflate the popularity of their own Facebook pages by paying cash for additional likes. Companies can pay for likes through sites like BoostLikes.com, SocialFormula.com, AuthenticLikes.com, which rely on the proliferation of fake profiles, presumably operated by automated bots.
In 2014, conducting what MIT called "the first systematic investigation into the nature of like farms and how they operate," researchers from the University College London and other institutions looked closer into the black market of paying for likes. They concluded that companies that pay for likes are essentially wasting their money: meaning, they're likely paying for likes from fake, perhaps bot-controlled accounts that carry negligible business value.
In peeling back the curtain on "like farms," the researchers illuminated the cracks in Facebook's advertising offering — where brands might appear more popular than they actually are and follower counts might not tell the full story.
In March 2015, Facebook deleted reams of what they described as deactivated accounts and accounts belonging to deceased users. Those accounts were making certain Facebook Pages appear significantly more popular than they actually were. According to the social media analytics company CrowdTangle, the losses were in the thousands: for instance, The New York Times lost 13,900 likes and clothing brand Kenneth Cole lost more than 26,000. (CrowdTangle was bought by Facebook in 2016.) Friday's purge has had a far more dramatic effect for some accounts.
Facebook warned advertisers right before the 2015 purge: "Over the coming weeks, Page admins should expect to see a small dip in their number of Page likes as a result of this update. It's important to remember, though, that these removed likes represent people who were already inactive on Facebook," Facebook wrote.
The backdrop for a surge in problematic metrics was Facebook's huge strides in mobile ad revenue. 2015 saw Facebook crack mobile advertising, and Facebook's share of the social advertising space soared. By the end of 2015, Facebook was boasting its highest-ever revenue per user figures - earning an average of $3.73 per user globally.
The year 2016 was marked by more revelations of flawed metrics. In mid-December, the company announced that it undercounted the traffic of some publishers who used Facebook's Instant Articles platform. A week earlier, the company acknowledged issues affecting a range of metrics, including ad reach, streaming reactions, likes and shares.
Then, in November, the company announced that for more than a year it had over-reported time spent on Instant Articles by more than 7 percent, among other errors.
In August, the company admitted that for two years it reported to advertisers overestimated figures for the average time users spent watching videos on its platform.
The disclosures in 2016 led to a putative class action lawsuit, which was filed by a Facebook investor in January. The lawsuit claims that people who bought stock in the company in the weeks and months before it revealed its various metrics issues were defrauded by Facebook.
"Ongoing errors in Facebook metrics were miscalculating how paid advertising was performing, resulting in inaccurate and unreliable data, the disclosure of which would result in the devaluation of the market price of Facebook stock," attorneys claim in the lawsuit. "(The company) knew that failure to disclose the errors in the Facebook metrics would be enormously harmful to shareholders."
A March filing in the case highlights two investors — one of whom is the plaintiff in the case — who attorneys say lost thousands buying and selling Facebook stock. One investor claims to have lost about $98,000 on shares sold between Oct. 25 and Nov. 30, the other says he lost more than $12,000 in November, when he sold 1,000 shares purchased 12 days earlier.
Facebook has not yet responded to the suit in court.
While Facebook's metrics issues made many investors and advertisers unhappy, if Facebook experiences a significant issue with fake accounts, or bots, it could really hurt the company, Sommers said.
"They have the most to lose if there's a big bot problem. Now advertisers are grumpy, but they still see a lot of value in advertising on Facebook, they're not leaving en masse. But that can change," Sommers said.
Even before Friday's announcement, there were signs that the advertising industry was worried about Facebook. In August, Procter & Gamble, the world's biggest advertiser, announced it was scaling back the use of targeted ads on Facebook. The company's Chief Brand Officer, Marc Pritchard, explained the decision in a January speech.
"How many people are really seeing these ads? We have an antiquated media buying and selling system that was clearly not built for this technology revolution," Pritchard said.
Thanks for reading CBS NEWS.
Create your free account or log in
for more features.