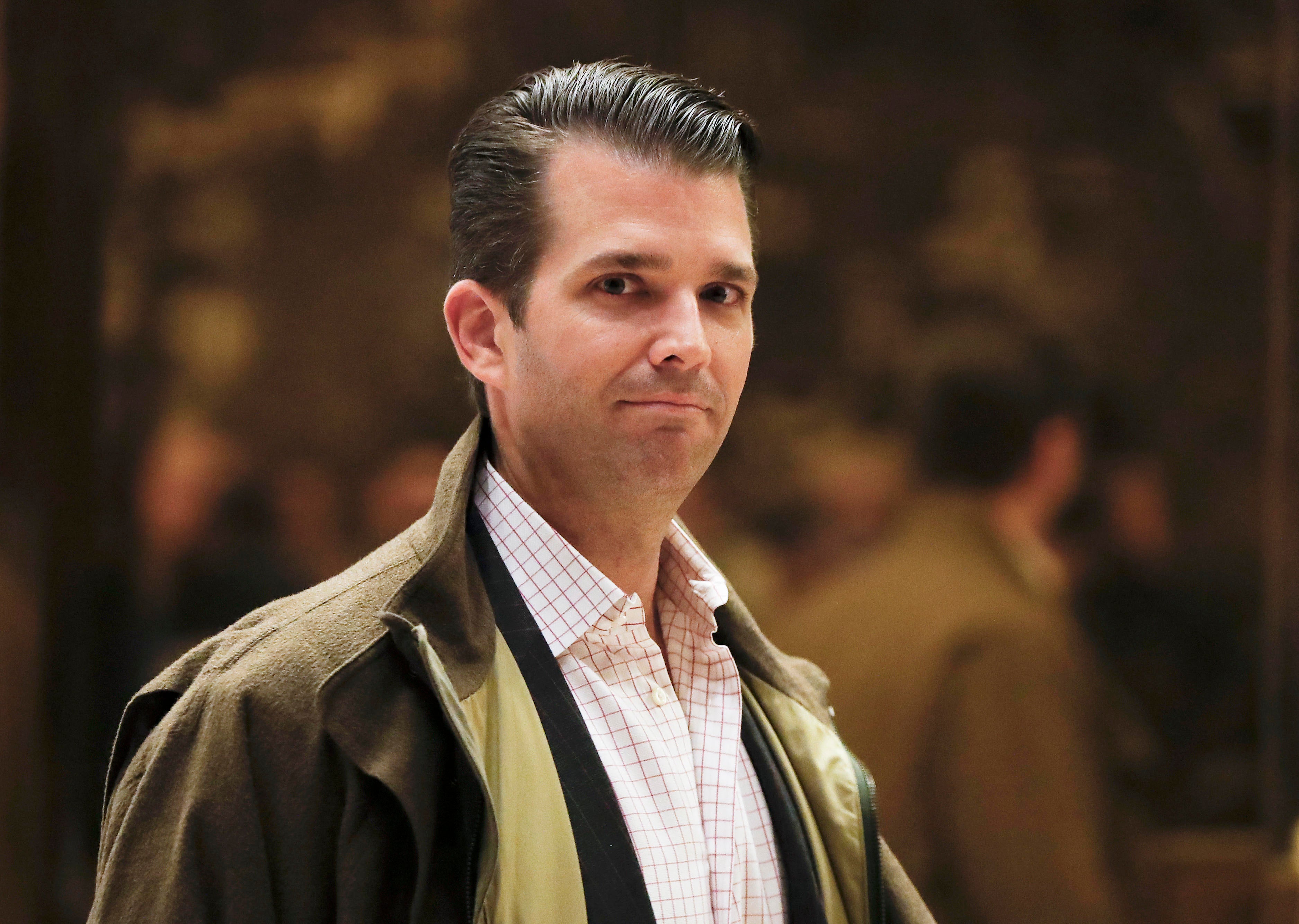 Report: Trump dictated Trump Jr.'s statement on Russian meeting
President Trump allegedly dictated his son Donald Trump Jr.'s initial statement about his 2016 meeting with Russian lawyer Natalia Veselnitskaya, the Washington Post reported Monday.
As he flew home from a summit of world leaders in Germany, Mr. Trump dictated a statement to be released by his son in response to a pending New York Times story about the meeting, according to the Post. The statement claimed that the topic of the meeting was primarily about the adoption of Russian children, which "wasn't a campaign issue" at the time.
Trump attorney Jay Sekulow denied the Post's account and attacked it. "Apart from being of no consequence, the characterizations are misinformed, inaccurate, and not pertinent," he told CBS News Chief White House correspondent Major Garrett in a statement.
White House press secretary Sarah Sanders, however, told reporters that the president had "weighed in, as any father would, based on the limited information he had." She also said that the president "certainly didn't dictate," but "offered suggestion, like any father would do."
On July 8, the New York Times first reported that Trump Jr. arranged to meet with Veselnitskaya during the presidential campaign, two weeks after his father clinched the Republican nomination.
Their meeting was to take place on June 9, 2016 at Trump Tower. Trump campaign chairman Paul Manafort and Trump son-in-law Jared Kushner also attended the meeting.
The initial statement released by Trump Jr. and reportedly dictated by his father, read as follows:
It was a short introductory meeting. I asked Jared and Paul to stop by. We primarily discussed a program about the adoption of Russian children that was active and popular with American families years ago and was since ended by the Russian government, but it was not a campaign issue at the time and there was no follow up.

I was asked to attend the meeting by an acquaintance, but was not told the name of the person I would be meeting with beforehand.
However, Trump Jr. was forced to revise his statement over the course of the next few days, as it became apparent that his claims about the meeting were misleading. Ultimately, he admitted that he agreed to attend the meeting with Veselnitskaya because he thought she had damaging information about his father's campaign opponent, Hillary Clinton.
The Times also reported on July 11 that the president had signed off on his son's statement. This was reporting that was also denied by Sekulow in an an interview with ABC News. He told ABC that the president had not signed off on anything and that he had been returning from the G-20 summit. Sekulow speculated that Trump Jr. had released the statement in consultation with his own lawyers. Sekulow flatly denied that Mr. Trump had any involvement in his son's statement. "[T]he fact is the President wasn't involved," he told ABC News' George Stephanopoulos.
As the Post pointed out, it's not illegal to mislead journalists, but the president's involvement could attract more attention from Special Counsel Robert Mueller, who is investigating any ties between Russia and the Trump campaign.
CBS News has attempted to contact Trump Jr.'s attorney for reaction to this story.
CBS News' Katiana Krawchenko contributed to this story.
Thanks for reading CBS NEWS.
Create your free account or log in
for more features.