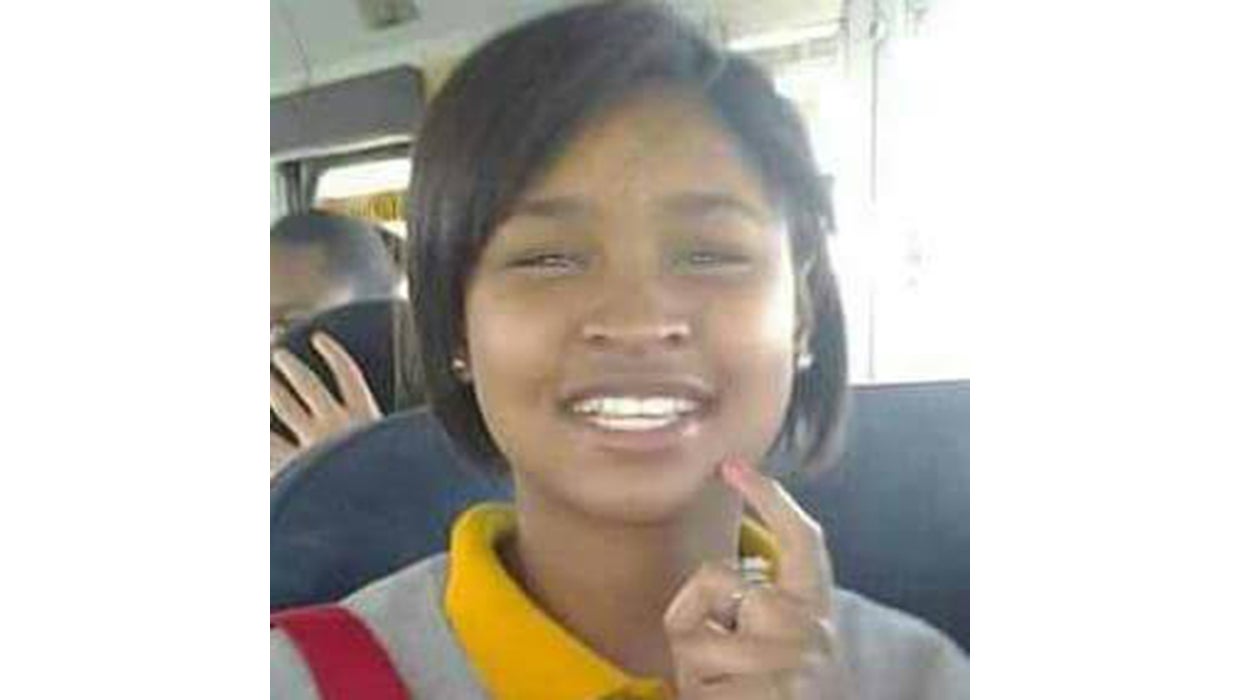 Official: Detention staff used martial arts on Gynnya McMillen
ELIZABETHTOWN, Ky. -- The day before a teenage Kentucky girl was found dead in her juvenile detention cell, staff used an "Aikido restraint" on her, a spokesperson for the Kentucky Department of Juvenile Justice confirmed Friday.
16-year-old Gynnya McMillen was restrained after refusing to remove her sweatshirt in order to be searched and photographed for booking at the Lincoln Village Juvenile Detention Center, the spokesperson, Stacy Floden, wrote in an e-mail.
"The staff performed an Aikido restraint hold to safely conduct a pat-down search and remove the youth's hoodie," Floden wrote. "The purpose of having multiple staff involved in a controlled restraint is to ensure the safety of the youth and staff."
Aikido is a form of martial art.
The teen's "repeated refusal to cooperate with staff and remove her outer garment prompted the restraint," Floden wrote. A female staff member conducted the pat-down and removed the hoodie, she said.
It's not clear if the "Aikido restraint" factored into McMillen's death on Jan. 11. Her death is currently under investigation by the Kentucky State Troopers and the Justice Cabinet's Internal Investigation's Branch. Officials have so far indicated they believe McMillen died in her sleep.
Officials confirmed Thursday that Reginald Windham, a Lincoln Village Juvenile Detention Center employee, was placed on paid administrative leave. Officials said Windham, who has been with the state's juvenile justice department for 10 years, failed to check on McMillen every 15 minutes, a requirement for those in isolation at the detention center in Elizabethtown.
McMillen was placed in a cell by herself on Jan. 10, and officials say she was found dead, in a sleeping position, the next day at 9:55 a.m. Officials previously confirmed to 48 Hours' Crimesider that McMillen did not respond that day when food was offered at 6:30 a.m. and 8:30 a.m., or later when her mother called. It is not clear when McMillen died, but she was not checked on, despite her lack of communication.
Michele Deitch, an attorney and juvenile justice expert who lectures at the University of Texas at Austin, said youths in detention should only be restrained when there's a risk of physical danger to themselves or others. Deitch criticized the use of martial arts in particular.
"I've never heard that phrase used in the context of a corrections setting," Deitch said, adding that in her opinion, refusal to remove a sweatshirt is not acceptable grounds for restraint.
"As far as I'm concerned that is a completely inappropriate use of a restraint," Deitch said. "This goes back to not being so punitive with kids. That's not just how you interact if you want to achieve a positive social response."
A chapter Deitch wrote in the federal National Institute of Corrections' guide to working with youth in confinement covers "crisis management" for juveniles in detention.
"Situations in which there is not active violence, but a youth simply refuses to comply with an order or is passively resisting do not constitute an immediate necessity of force; policy should clarify this," Deitch wrote. "The continuum of force must offer options for staff--including separation of the youth from peers, verbal de-escalation, or the involvement of mental health staff--that do not involve hands-on measures."
McMillen's sister, LaChe Simms, previously told 48 Hours' Crimesider that the one night McMillen spent at Lincoln Village was the only night she had ever been in detention. McMillen was brought there after she was charged with misdemeanor assault on Jan. 10, following what police called a "domestic incident" at her mother's home in Shelbyville, Ky. Officials say a court-designated worker -- a Kentucky official who handles pre-court processing related to juveniles -- made the recommendation that McMillen be brought to a detention center.
It is not clear why McMillen was alone in a cell or how often she was checked on throughout the night. In Kentucky, youths in isolation must have video surveillance at all times. That footage has been turned over to investigators.
Last week, Justice Cabinet Secretary John Tilley requested the investigations be expedited along with McMillen's autopsy.
Thanks for reading CBS NEWS.
Create your free account or log in
for more features.