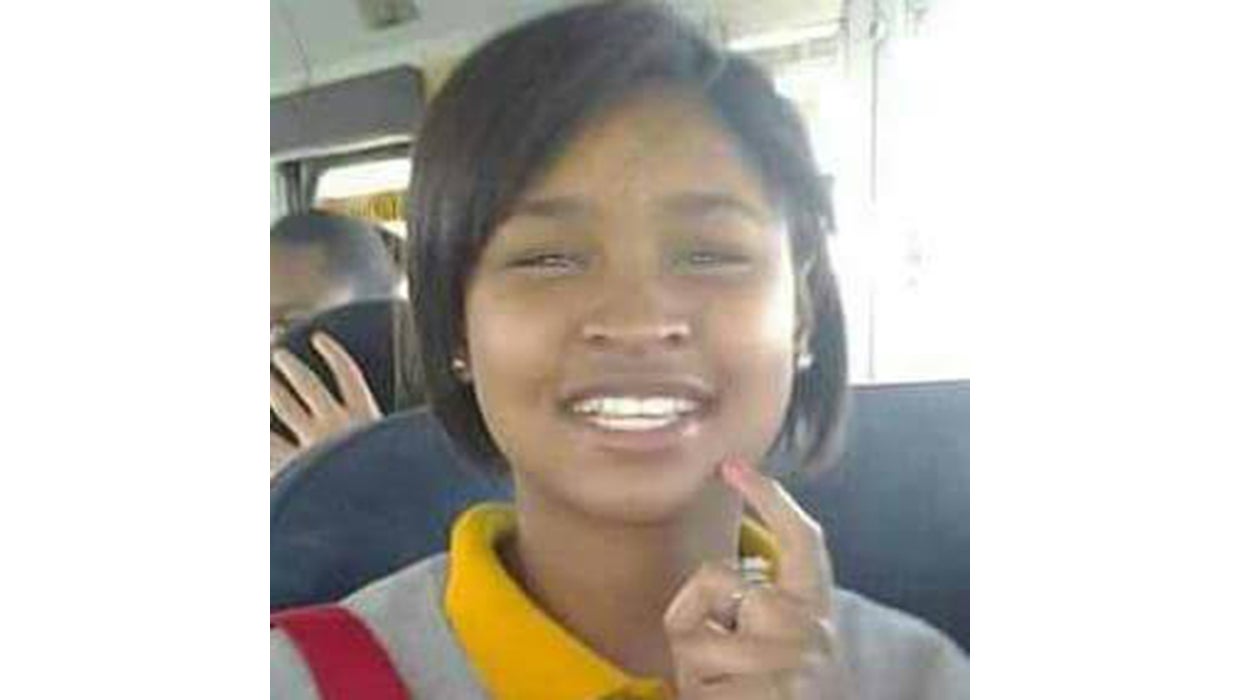 Ky. officials offer few answers about Gynnya McMillen's death
NEW YORK -- It's been nine days since 16-year-old Gynnya McMillen died in a juvenile detention cell, where police say she spent the night alone. Her family and friends mourned her at a funeral in Louisville, Ky., Tuesday, despite having no answers to one fundamental question: What happened?
Police say McMillen was found the morning of Jan. 11 by an employee at the Lincoln Village Juvenile Detention Center. But few details have been released about the hours, less than 24, which the girl spent there.
On Jan. 10, police in Shelbyville, Ky., were called for what they describe as a "domestic incident" at McMillen's home. Police say they called a court-designated worker -- a Kentucky official who makes legal decisions related to juveniles. That worker contacted a judge and requested that McMillen be detained, according to police.
By 10 a.m. on Jan. 11, McMillen, described in interviews with 48 Hours' Crimesider as a "quiet, beautiful person," had died.
It is not clear why McMillen was alone in a cell, and officials have not said how often she was checked on during the night and morning she was at the Lincoln Village Juvenile Detention Center. The Kentucky Department of Juvenile Justice has not responded to requests for comment.
Family members have also had similar experiences trying to get information about McMillen's time in detention.
Kentucky state trooper Jeff Gregory, a spokesperson for the trooper post called to investigate McMillen's death, said in an interview Tuesday that investigators do not believe McMillen was the victim of a homicide or suicide.
"On face value, our detectives didn't suspect that foul play was involved," Gregory said. "They interviewed anybody that had any contact with her."
A coroner said she had no visual bruising and it is unlikely she had a heart condition.
Gregory said McMillen had died by the time police arrived. It's not clear if investigators asked detention center staffers about how frequently she was checked on, or why exactly she was in a cell by herself, instead of with a roommate.
For those who knew McMillen, the question of how an apparently healthy teenager comes to spend her final minutes alone in a cell are haunting.
Her sister made a Facebook page, "Justice for Gynnya McMillen," which has been shared thousands of times, and as word has spread, officials say they've received an increasing flood of calls about the case.
Still, they say there will be few updates until a full autopsy is completed weeks from now.
Nara Goode said she knew McMillen as a small child, and has been thinking of the girl playing ball with other kids on the sidewalk.
"I hope they get to the bottom of it," Goode said. "It won't bring her back. But her family deserves to know."
Thanks for reading CBS NEWS.
Create your free account or log in
for more features.