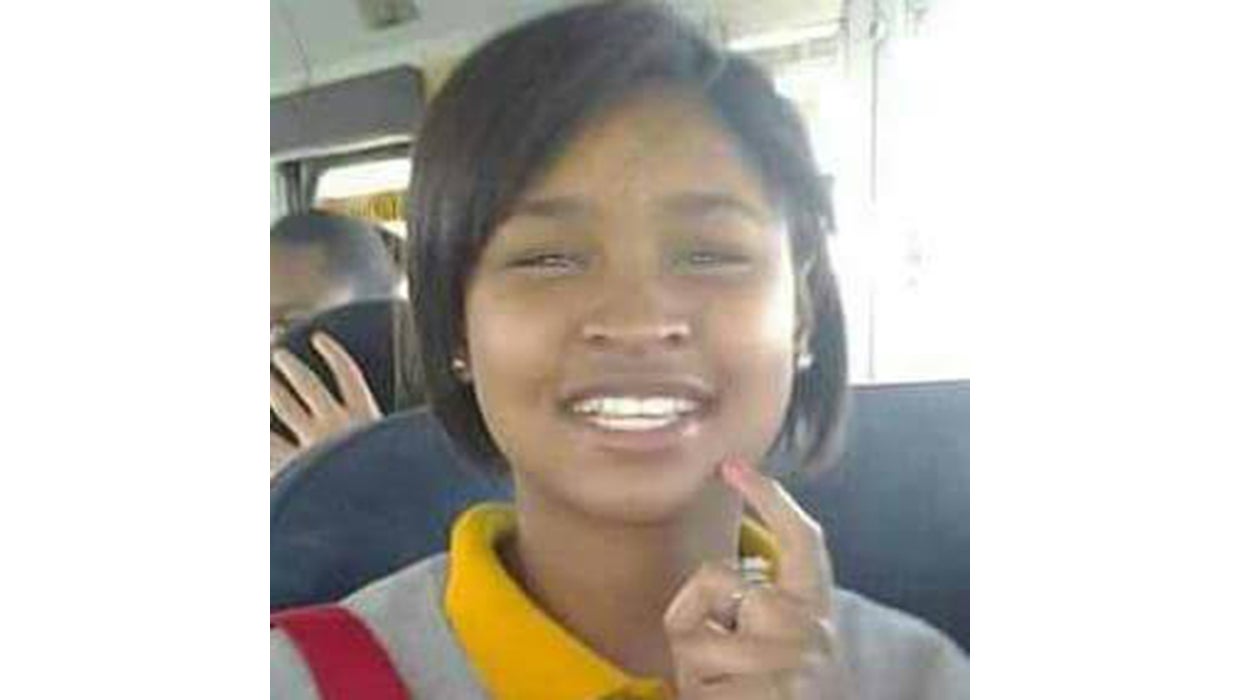 "Alarms" missed the day Gynnya McMillen died, experts say
NEW YORK -- An employee at a Kentucky juvenile detention center offered 16-year-old Gynnya McMillen breakfast more than three hours before officials realized she had died in her cell.
McMillen did not respond to the 6:30 a.m. offer, according to the Kentucky Justice and Public Safety Cabinet. It's not clear if she was alive or dead at the time, conscious or unconscious.
Two hours later, an employee offered a snack. Again McMillen did not respond.
"Nor did she respond when asked if she wanted to accept a phone call," said Justice Cabinet spokesperson Lisa Lamb on Wednesday. Officials confirmed Thursday that Reginald Windham, a Lincoln Village Juvenile Detention Center employee, was placed on paid administrative leave. Officials said Windham, who has been with the state's juvenile justice department for 10 years, failed to check on McMillen every 15 minutes, a requirement for those in isolation at Lincoln Village.
But experts contacted by 48 Hours' Crimesider say the lack of communication at breakfast on Jan. 11 should have immediately set off alarm bells at the facility.
Instead, officials say they did not realize anything was wrong until 9:55 a.m., when a sheriff's deputy arrived to bring McMillen to court.
To McMillen's sister, LaChe Simms, "It just doesn't make sense."
"If she was just not moving at all, they should have tried to wake her up," Simms said. "If your child doesn't get up for breakfast, what are you going to do? You're going to find out what's wrong."
Simms said the one night McMillen spent at Lincoln Village was the only night she had ever been in detention. McMillen was brought there after she was charged with misdemeanor assault the day before, following what police called a "domestic incident" at her mother's home in Shelbyville, Ky. Officials say a court-designated worker -- a Kentucky official who handles pre-court processing related to juveniles -- made the recommendation that McMillen be brought to a detention center.
Staff said McMillen's failure to respond the morning of her death didn't raise red flags, because "her silence was consistent with her behavior" after arriving at the facility, according to Lamb.
But given the circumstances of McMillen's stay at Lincoln Village, staff should have been more assertive in attempting to communicate with her, said Michele Deitch, an attorney and juvenile justice expert who lectures at the University of Texas at Austin.
"Really the job of the juvenile detention staff is to engage with the kids," Deitch said. "Especially in the beginning of this period when they've just been detained, there's this kind of shock."
Liz Ryan, a juvenile justice consultant, and founder of the advocacy group Campaign for Youth Justice, said that when McMillen didn't respond to breakfast, staffers should have immediately investigated.
"It's common sense. It's a reasonable expectation. Somebody should have gone in to check to make sure that she's okay," Ryan said.
While in an adult jail, a person's refusal of food might not raise concerns, teenagers are a different matter altogether, according to Deitch, who served on a 2007 Texas panel appointed to recommend reforms following a series of scandals in the state's juvenile corrections agency. Deitch noted that juvenile detention is not designed to be punitive, since it's for youths who are pre-trial, and have not been been convicted. She said youth in detention require more safeguards than adults.
"It is not normal, not acceptable, for a kid to be not eating, not engaging, not responsive, and that should trigger alarms," said Deitch. "It seems like there were so many missed opportunities and missed signals that something wasn't right here."
Simms said the phone call McMillen missed was a signal to her mother that something was wrong.
"My mother was calling her to check on her and see what was going on. And they hung up on her like four times. It kept getting disconnected. And then when she finally got through they said (McMillen) was unresponsive," Simms said.
It is not yet clear what time McMillen's mother first called, or why she was disconnected. It is also not clear why McMillen was alone in a cell or how often she was checked on throughout the night. In Kentucky, youths in isolation must have video surveillance at all times. That footage has been turned over to investigators.
McMillen's death is currently under investigation by the Kentucky State Troopers and the Justice Cabinet's Internal Investigation's Branch. Officials have so far indicated they believe McMillen died in her sleep.
Last week, Justice Cabinet Secretary John Tilley requested the investigations be expedited along with McMillen's autopsy, but Simms criticized the slow trickle of information so far.
"Why did it take so many days for them to give a statement? It makes me wonder what else is going on?" asked Simms, who in the days after McMillen's death, launched a social media campaign seeking answers. "I think slowly but surely stuff will come out."
In the meantime, Simms said her family is struggling to adjust to a life suddenly without McMillen.
"We have to hold ourselves together and be strong, but it still seems like it's not real, like I'm going to wake up, and she's going to come. Like someone's going to say cut," Simms said.
"We want to know why she's not here with us. We deserve to know, don't we?"
Thanks for reading CBS NEWS.
Create your free account or log in
for more features.