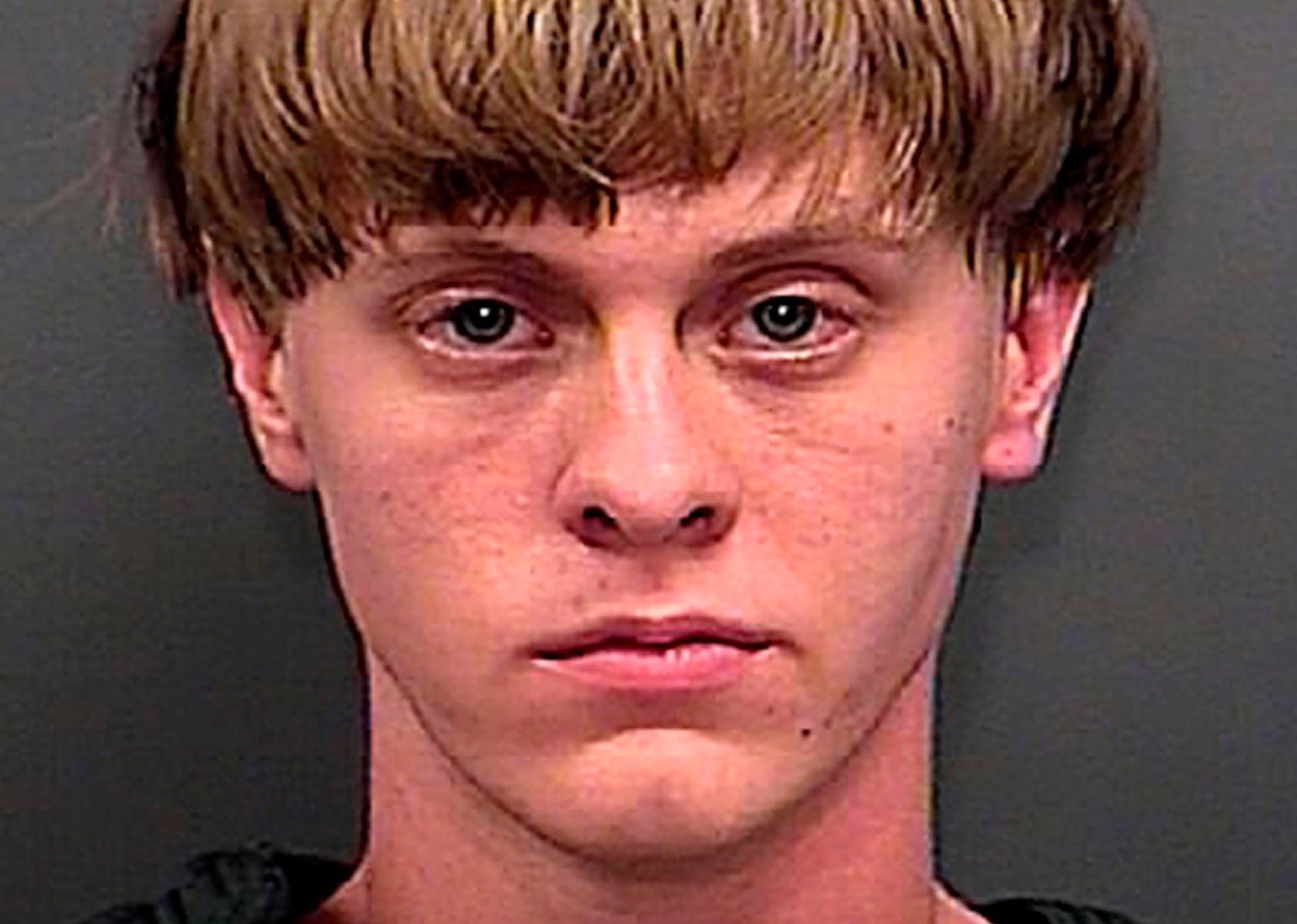 Source: Charleston shooting suspect almost got cold feet
Dylann Roof, the man charged in the slayings of nine people at a historic black church in Charleston, told investigators that he nearly didn't go through with his plan before changing his mind, a law enforcement official told CBS News senior investigative producer Pat Milton.
Roof, who faces nine counts of murder, faced relatives of the victims Friday and was ordered held on $1 million bond for the weapons charge. Bond was not set for the nine murder counts.
The source said that Roof told investigators he had been planning the attack on the black church for a period of time. The accused gunman's friend Joey Meek said that Roof had become an avowed racist and said that the suspect's plan had been in the works for six months.
The law enforcement source said that Roof purchased the .45 caliber pistol with money his father gave him for his birthday. A second source confirmed the suspect purchased it and that the father gave his son $400 towards the purchase.
According to CBS affiliate WBTV, Roof "spoke freely" about the incident, according to a videotaped interview conducted at the police department in Shelby, N.C. where he was captured. Roof told investigators that he had a Glock handgun hidden behind a pouch he was wearing around his waist when he entered the Emanuel African Methodist Episcopal Church -- a site he targeted because it was a historic African-American church.
Roof told the investigators that he thought about not shooting the victims while he sat with them at the Bible study but then changed his mind because he thought if he didn't do it, no one else would, according to the source.
WBTV reports that Roof said he thought initially that he had only shot a few people and appeared somewhat remorseful when told that nine people had been killed.
The videotaped interview also reveals that Roof said he was on his way to Nashville, Tennessee when he was captured, WBTV reported. Roof was arrested in North Carolina after a motorist recognized him and called police.
Thanks for reading CBS NEWS.
Create your free account or log in
for more features.