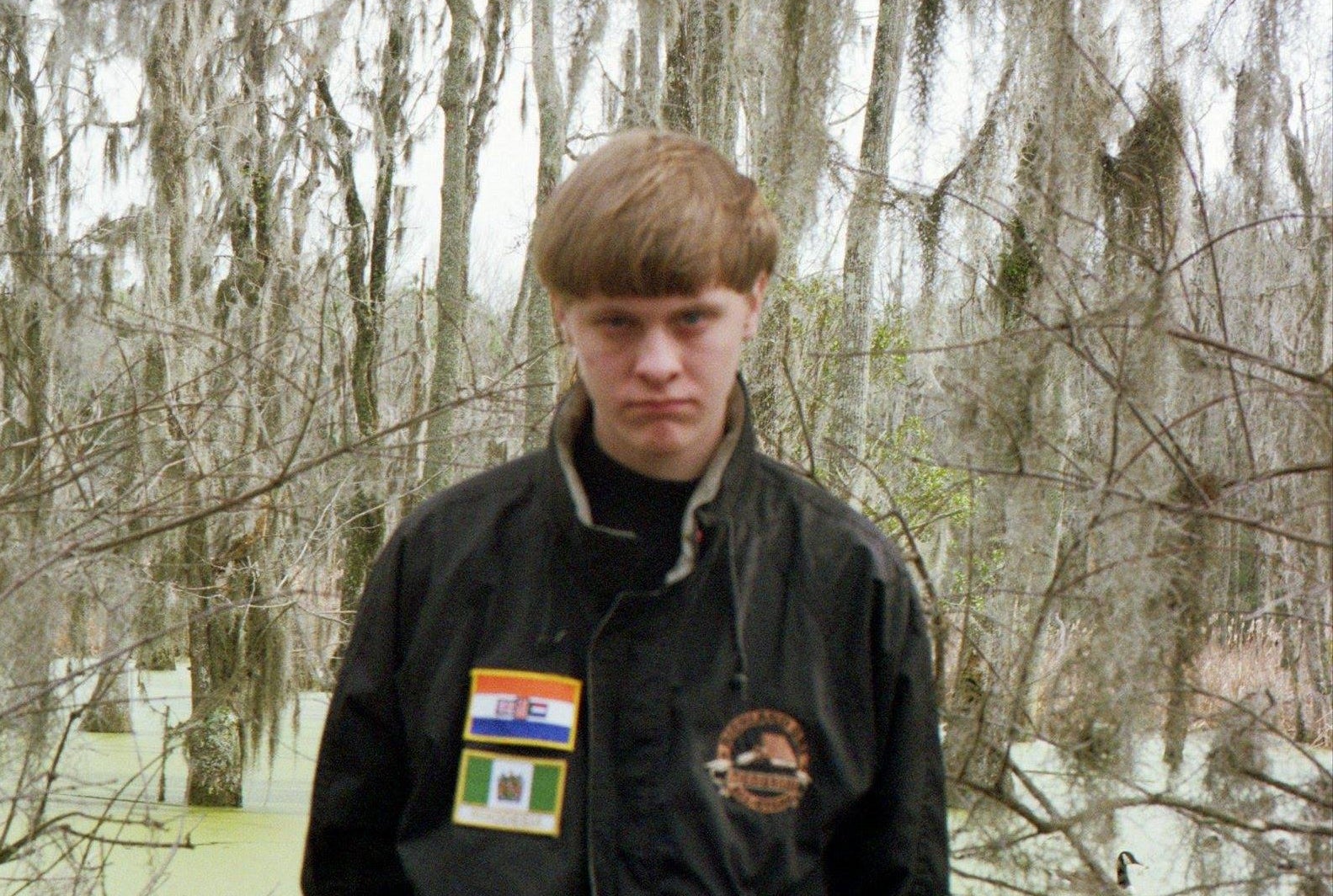 South Carolina shooting: What we know about suspect Dylann Roof, 21
CHARLESTON, S.C. - A federal law enforcement source has identified the man suspected of killing nine people inside a historic black church on Wednesday evening as 21-year-old Dylann Roof. He was captured Thursday morning in Shelby, N.C.
He was taken to Charleston after waiving extradition and was being held at the Al Cannon Detention Center in Charleston. Roof is expected to have a bond hearing on Friday, and will be charged with nine counts of murder.
The Department of Justice is investigating the massacre as a hate crime.
The shooting took place at the Emanuel AME Church. According to Charleston Police Chief Greg Mullen, the suspect attended the meeting at the church Wednesday night and stayed for nearly an hour before allegedly opening fire.
CBS News correspondent Jeff Pegues reports from Charleston that three people survived the shooting, but police released few details about their condition. Among the dead are three men and six women.
A law enforcement source told CBS News' Pat Milton that eye witness told authorities that Roof stood up in the church and said words to the effect that he was there to shoot black people, and then uttered other derogatory remarks.
The source said that a .45 caliber gun was found in the car when Roof was arrested during a traffic stop at around 11:15 a.m. The gun was apparently purchased by his father for his birthday, according to the source. No other weapons were found in his vehicle.
"He was cooperative with the officer who stopped him," Mullen said.
A law enforcement source told CBS News that at the time of the shooting, Roof was essentially homeless. He had no fixed address, and moved from place to place. The FBI is interviewing his parents.
A friend says Roof had told him recently that black people were taking over the world and that something needed to be done for the white race.
Joseph Meek Jr. told The Associated Press on Thursday at his home in Lexington, South Carolina, that 21-year-old Dylann Roof had reconnected with him a few weeks ago. The two had been best friends in middle school but lost touch when Roof moved away about five years ago.
Meek says that Roof's racial comments came completely out of the blue and that his friend had been nothing like that before he moved away.
Meek says he could tell something was troubling his friend recently, but he wasn't able to find out what was bothering him before the shooting.
School records show that between fourth and ninth grade, Roof attended six different schools, and repeated the ninth grade.
Since January, Roof has been arrested twice, both at the Columbiana Mall in Columbia, S.C. According to arrest records obtained CBS News investigative producer Laura Strickler, on February 28, Roof went into a Bath and Body Works store wearing all black and asked "out of the ordinary questions," including how many associates were working, when they closed and what time they leave. Mall employees complained and when an officer approached him Roof said "his parents were pressuring him to get a job."
The officer noted that Roof was becoming increasingly nervous. He searched Roof and found "orange strips" that Roof said were "suboxone," a Schedule 3 narcotic. Roof was arrested and his 2000 Hyundai Elantra was towed.
He was banned from the mall for one year. But on April 26, he returned and was arrested for trespassing and banned from the mall for three years. His car was turned over to his mother.
In a photograph posted to Roof's Facebook page, he is wearing a jacket with two patches on it. One is the apartheid-era South Africa flag, the other is the flag of Rhodesia, the African nation that was renamed Zimbabwe after white rule was ended.
Another photograph posted by one of Roof's Facebook friends depicts the suspect posing in front of a car with front license plate reading "Confederate States of America."
In the hours after the bloodbath, the Southern Poverty Law Center, a civil rights group that tracks hate organizations and extremists, said it was not aware of Roof before the rampage. And some friends said they did not know him to be racist.
"I never thought he'd do something like this," said high school friend Antonio Metze, 19. "He had black friends."
A young man with a blunt sugar-bowl haircut, Roof used to skateboard in a Lexington suburb in South Carolina when he was younger and had long hair then.
Childhood friend Meek's mother, Kimberly Konzny, said her son had seen him as recently as Tuesday. She said she didn't know why he was in Charleston and was not aware of his being involved in any church groups or saying anything racist.
"I don't know what was going through his head," Konzny said. "He was a really sweet kid. He was quiet. He only had a few friends."
Joseph Meek alerted the FBI after he and his mother instantly recognized Roof in a surveillance camera image that was widely circulated after the shooting.
In the image, Roof had the same stained sweatshirt he wore while playing Xbox video games in their home recently, Konzny said. It was stained because he had worked at a landscaping and pest control business, she said.
Thanks for reading CBS NEWS.
Create your free account or log in
for more features.