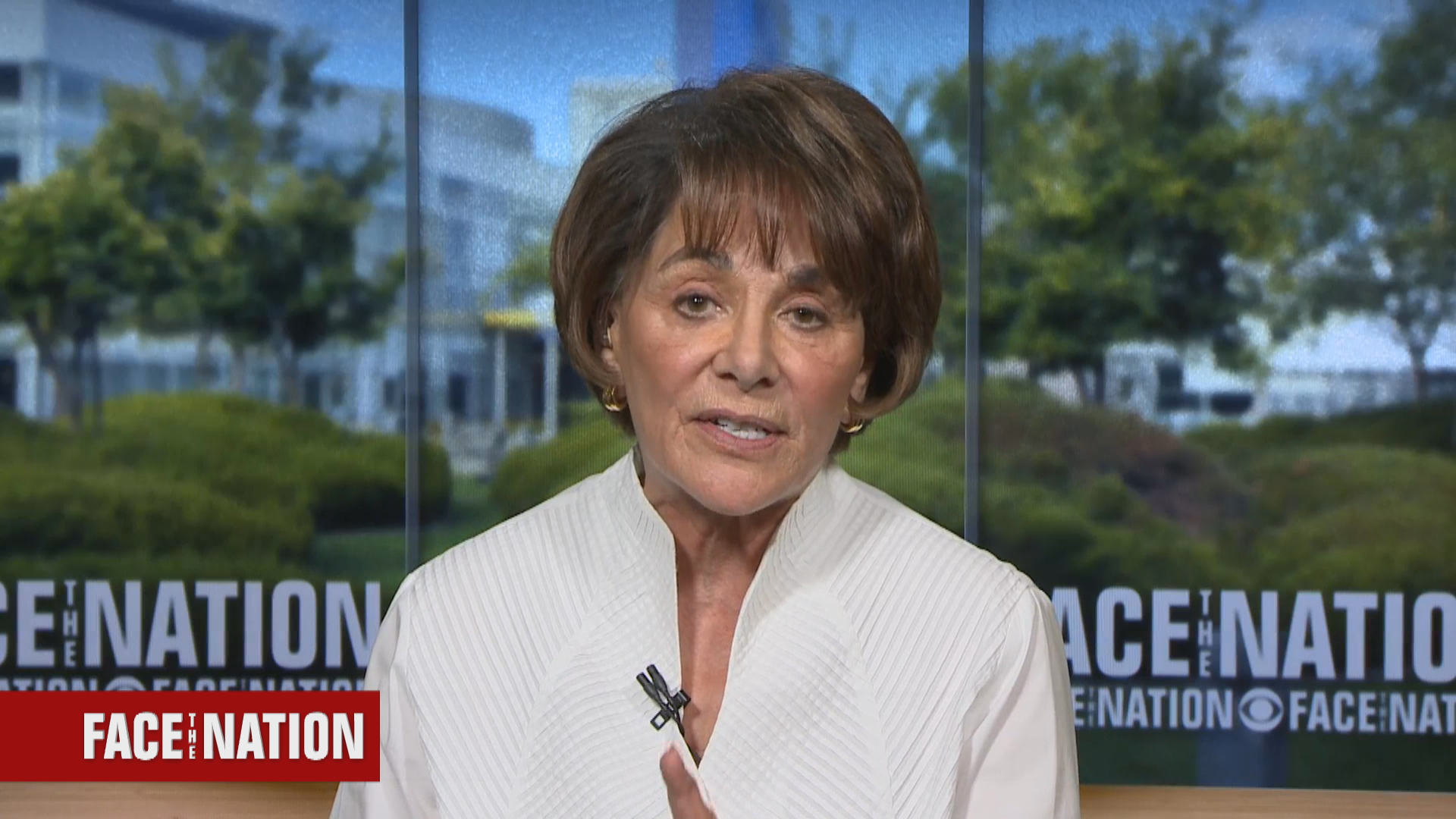 Christine Blasey Ford's congresswoman: Ford "should be given the respect she deserves"
California Democratic Rep. Anna Eshoo, the first member of Congress to hear the allegations of sexual misconduct against Judge Brett Kavanaugh, says it took "extraordinary courage" for her constituent Christine Blasey Ford to step forward, and she should be "given the respect she deserves" as she prepares to tell the Senate Judiciary Committee her story.
Eshoo said she met with Ford at her district office "for about an hour and a half" over the summer while Ford described her alleged encounter with Kavanaugh in the early 1980s. She alleges Kavanaugh pinned her down and groped her on a bed at a party while the two were in high school. Kavanaugh has strenuously denied ever doing so and has said he is willing to testify publicly and defend himself.
"My impression of her was she was intelligent. She spoke softly. It was wrenching for her, I think, to tell the story because there's a re-experience when the story is told," Eshoo said on "Face the Nation" Sunday. "She went into many details and at the end of our conversation I told her that I believed her and that it was important she tell me if, what she wished me to do with information, if in fact she chose another path. And she did. She wanted me to take it down a different pathway, and of course with anonymity and privacy, that's paramount in sexual abuse allegations or cases because the individuals are terrified."
Ford later sent Eshoo a letter detailing the allegations, which was also received by California Sen. Dianne Feinstein, the top Democrat on the Judiciary Committee. The committee is considering Kavanaugh's nomination to the Supreme Court.
As of late Saturday evening, members of the committee and attorneys for Ford had tentatively agreed to hold a public hearing Thursday so Ford can share details of her accusations, according to multiple Democrats and Republicans familiar with the plans. The tentative agreement comes after a week of negotiations over whether and under what circumstances Ford would testify.
Eshoo said that Ford understood the risks and consequences in coming forward with her story about a high-profile nominee to the high court.
"This is an intelligent woman. This is not a woman that is confused, mixed up. This is something she has carried with her, just as so many victims do," Eshoo said. "So I think as a witness she will speak clearly, share her story and I think the American people need to listen. There's been a lot of talking. We have to do a lot of listening both to Judge Kavanaugh and my constituent."
Eshoo added that "women share their secrets with each other. And women across the country are more than sensitive about this. So my constituent should be welcomed and given the respect that she deserves. And I hope that that will be the case, and that her courage is appreciated as well."
Thanks for reading CBS NEWS.
Create your free account or log in
for more features.