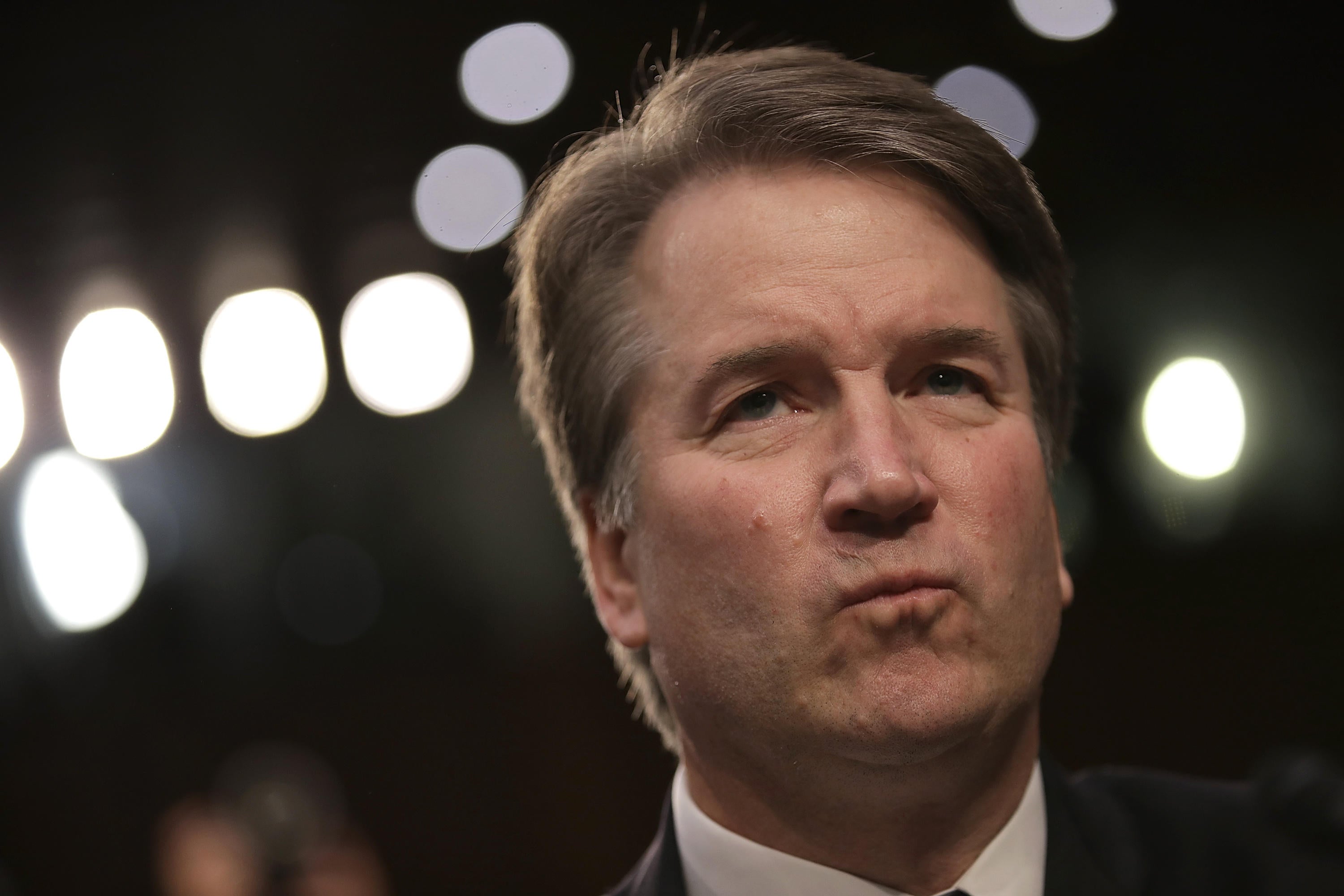 Another woman accuses Kavanaugh of sexual misconduct: Report
Another woman has accused Supreme Court nominee Brett Kavanaugh of sexual misconduct, according to a new report. According to The New Yorker, 53-year-old Deborah Ramirez alleges Kavanaugh exposed himself to her at a party when they were both students at Yale University in the 1980s. The newest allegation published Sunday night comes as another Kavanaugh accuser, Christine Blasey Ford, is expected to testify Thursday before the Senate Judiciary Committee.
The latest allegation also comes as attorney Michael Avenatti tells CBS News' Paula Reid he is representing yet another woman who knew Kavanaugh in high school -- although it's unclear what that woman's claim might be. Avenatti tweeted Sunday that he is representing a woman with "credible information regarding Judge Kavanaugh and Mark Judge," a friend of Kavanaugh's.
In a brief phone call, Avenatti told CBS News his client intends to go public with her story about Kavanaugh early this week. "When America hears from my client, they like me, will find her very credible. We don't traffic in nonsense and rumor," he said.
In The New Yorker story by Ronan Farrow and Jane Mayer, Ramirez claims the incident happened during a drinking game at a college party. Ramirez said that while she was drunk, a male student pointed a plastic penis at her. At that point, Kavanaugh allegedly put his penis in front of her face, and she accidentally touched it as she pushed him away.
"I wasn't going to touch a penis until I was married," she told The New Yorker. "I was embarrassed and ashamed and humiliated."
She said she remembers Kavanaugh laughing and pulling up his pants.
"Somebody yelled down the hall, 'Brett Kavanaugh just put his penis in Debbie's face,'" she said. "It was his full name. I don't think it was just 'Brett.' And I remember hearing and being mortified that this was out there."
The White House and Kavanaugh have denied the allegation as a "smear," and the White House is standing by the president's nominee.
"This alleged event from 35 years ago did not happen," Kavanaugh said in a statement provided by the White House. "The people who knew me then know that this did not happen, and have said so. This is a smear, plain and simple. I look forward to testifying on Thursday about the truth, and defending my good name -- and the reputation for character and integrity I have spent a lifetime building -- against these last-minute allegations."
White House spokesperson Kerri Kupec spoke along similar lines.
"This 35-year-old, uncorroborated claim is the latest in a coordinated smear campaign by the Democrats designed to tear down a good man," Kupec said. "This claim is denied by all who were said to be present and is wholly inconsistent with what many women and men who knew Judge Kavanaugh at the time in college say. The White House stands firmly behind Judge Kavanaugh."
The ranking Democrat on the Judiciary Committee, Dianne Feinstein of California, called for the "immediate postponement" of any further action on the Kavanaugh nomination in light of the article, including Thursday's scheduled testimony by Ford and Kavanaugh.
Democratic senators Ed Markey of Massachusetts, Kirsten Gillibrand of New York and Jeff Merkley of Oregon called for Kavanaugh's nomination to be withdrawn.
Republicans on the committee said they would look into Ramirez's claim. Committee spokesman Taylor Foy says Republican committee staffers learned of the claim from the piece in The New Yorker.
It says Senate Democrats have been checking out the allegations. Foy says Democrats "actively withheld information" from Republicans, adding that, "It increasingly appears that they are more interested in a political takedown than pursuing allegations through a bipartisan and professional investigative process."
Another person who was at the party denied memory of the party. And several classmates disputed Ramirez's account.
Ramirez also acknowledged gaps in her memory.
But one classmate said he was told about the incident at the time, and that he is "100 percent sure" he was told Kavanaugh was the student who allegedly exposed himself to Ramirez. Another classmate heard about the incident but not the names involved. And others voiced support for Ramirez's integrity, according to The New Yorker.
The New Yorker says Ramirez was initially reluctant to characterize Kavanaugh's alleged role, but she became confident enough in her story after six days of recalling her memories and consulting her attorney.
The New Yorker claims multiple Democratic senators' offices received information about Ramirez's allegation, and senior Republican staffers learned of the allegation last week and feared it might hurt Kavanaugh's nomination.
The allegation comes at a crucial time in Kavanaugh's confirmation process, with days until Ford is set to lay out her own allegation that Kavanaugh assaulted her when they were both in high school.
The Judiciary Committee released Ford's letter to Feinstein Sunday night.
One Republican senator, declining to be identified, called the developments published in The New Yorker "bizarre" and a series of "ugly allegations."
"I don't know who or what to believe any more," the senator said. "That doesn't seem like Brett Kavanaugh. But I didn't know him then. If true, this accusation would obviously be a problem."
Ed O'Keefe contributed to this report.
Thanks for reading CBS NEWS.
Create your free account or log in
for more features.