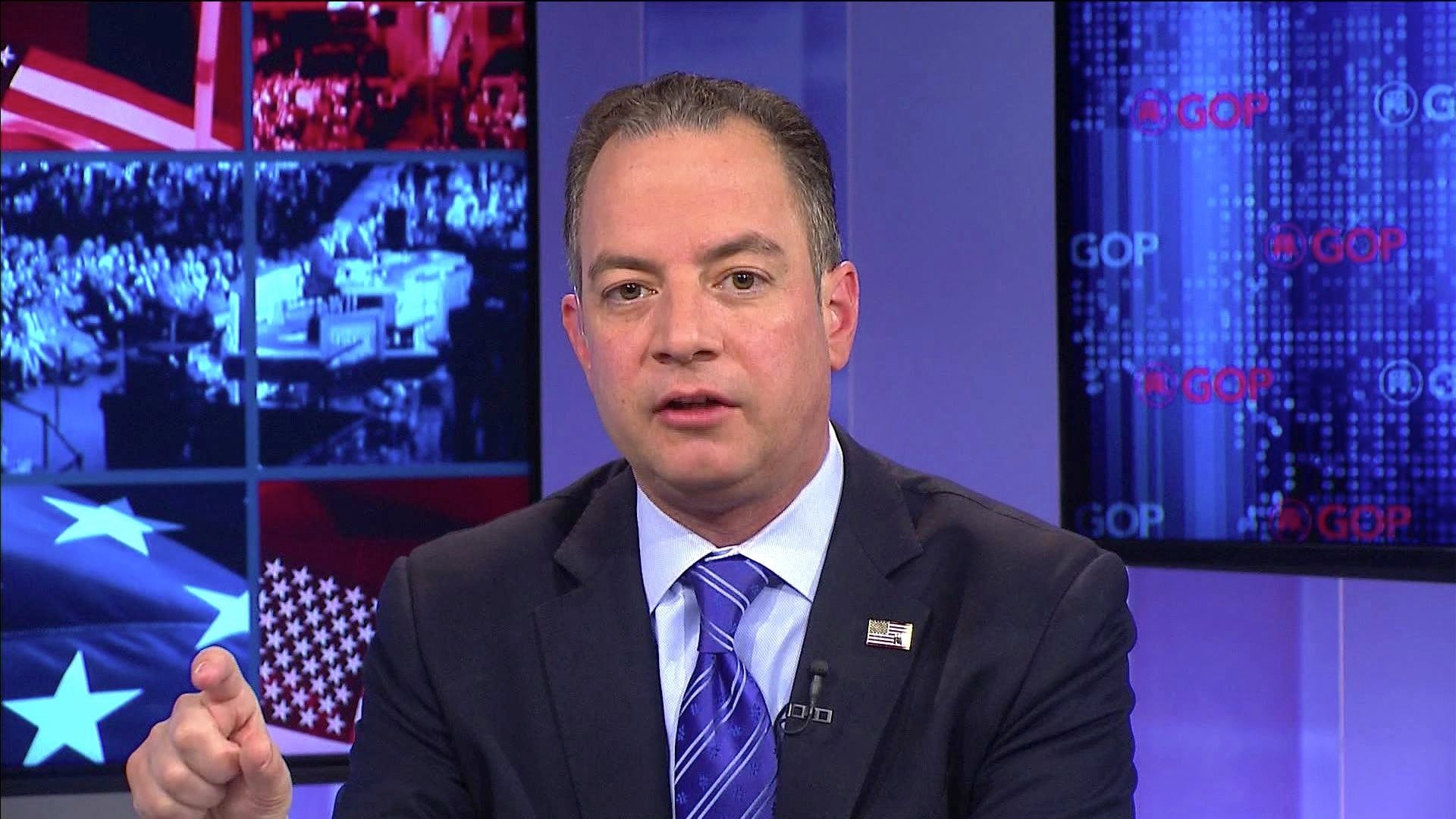 Citing no evidence, Priebus defends Trump's claim on millions of illegal voters
Reince Priebus, the outgoing Republican National Committee chair, defended Donald Trump Sunday over the president-elect's charge last week, presented without proof, that "millions" of people had voted illegally during the general election.
"Face the Nation" host John Dickerson pressed Priebus on that specific illegal vote claim, asking the incoming White House chief of staff how he handles the president-elect's statement "when you know that that's not true."
"I don't know if that's not true, John," Priebus said, saying that "there are estimates all over the map" on undocumented immigrants voting in election.
"But you think millions of people voted illegally?" Dickerson asked.
Priebus' response: "It's possible."
When the "Face the Nation" host pushed back, saying "there is not evidence that it happened in millions of votes in California," Priebus defended the president-elect once more.
"I think the president-elect is someone who has pushed the envelope and caused people to think in this country," he said. "He's not taking conventional thought -- on every single issue and has caused people to look at things that maybe they have taken for granted."
Priebus then pointed to another issue Mr. Trump brought up last week: whether people burning the American flag should suffer consequences.
"You watch the news media and they say, well it's constitutional," Priebus said. "Well, right. It is constitutional, but it doesn't mean it's not a subject for debate and discussion for the Supreme Court to revisit down the road."
Priebus also weighed in on the increasingly public feud over one contender for the secretary of state position: Mitt Romney, former Massachusetts governor and a one-time Republican presidential nominee.
"I think that Governor Romney is very talented," he said. "I think what really we should look at is that we've got a president here in Donald Trump that wants to look at the best and brightest of America regardless regardless of background, regardless of past disputes that we may have had with each other... that is the past."
Over the weekend, Mr. Trump drew criticism over a phone call he had with Taiwanese leader Tsai Ying-wen, breaking with U.S. foreign policy protocol and becoming the first president or president-elect to officially speak with Taiwan's president since 1979.
Priebus said Trump "knew exactly what was happening" and that the call was a brief, two-minute "congratulatory call."
"Look, we've got a lot of problems to solve in this country and we're not going to solve them by just, you know, making believe that people don't exist," he said. "He talked to [Chinese] President Xi over two weeks ago, I'm sure he'd be willing to talk to him again. This is not a massive deviation of our policy, but President(-elect) Trump has made it clear that he is going to work with China -- PRC -- to make sure that we have a better deal, that we have better trade agreements, and that we do a better job in protecting the American worker and he's going to continue to do it."
In another break with precedent, Mr. Trump was also reportedly foregoing daily intelligence briefings, according to a Washington Post report last month. Priebus, however, said the briefings were "happening quite frequently."
"It's about every day," Priebus said. "I think those are just going to ramp up as we get closer to January 20th."
When pressed specifically about how many times Mr. Trump has received them, the incoming chief of staff replied: "He's certainly informed, he's getting briefed. It feels like every day. I'm not sure it's every day, but it's a lot."
Asked more generally about Mr. Trump's leadership style and whether the president-elect was influenced most by the last person he spoke with, Priebus pushed back on that notion.
"I think that what he is is someone who likes to listen to different opinion[s]," Priebus said, but that ultimately, "in the end, once he formulates his opinion, once he decides this is where we're going to go, he pulls the trigger and he moves."
Thanks for reading CBS NEWS.
Create your free account or log in
for more features.