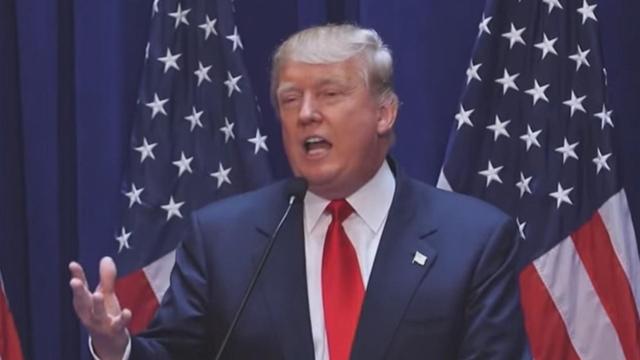 Trump talks to Taiwanese leader, in break with precedent
President-elect Donald Trump spoke on the phone with Taiwanese leader Tsai Ying-wen on Friday, the Trump transition team announced Friday afternoon, in a break with precedent.
Mr. Trump is the first president-elect to talk to the Taiwanese president since the U.S. cut formal diplomatic ties with Taiwan in 1979. China regards the island as a renegade province, although Taiwan has operated as an independent state since the conclusion of the Chinese civil war.
The transition team said that during their conversation, Tsai congratulated Mr. Trump, and the two "noted the close economic, political and security ties" between Taiwan and the U.S. Mr. Trump also congratulated Tsai on her victory earlier this year.
The modern Taiwanese state was founded by anti-communist Chinese general Chiang Kai-shek in 1949, and formally styles itself the Republic of China. Since then, war between the two nations has nearly broken out on several occasions, and the current Taiwanese government favors formal independence from China.
It is unclear whether Mr. Trump's conversation with the Taiwanese president reflects a change of policy towards China. Nevertheless, experts say the phone call threatens to inflame U.S. relations with Beijing, which have been particularly rocky in recent years due to expansionist Chinese policies, particularly with regard to the South China Sea.
A White House spokesman told CBS News there is "no change to our longstanding policy on cross-Strait issues."
"We remain firmly committed to our 'one China' policy based on the three Joint Communiques and the Taiwan Relations Act. Our fundamental interest is in peaceful and stable cross-Strait relations," the White House said.
After the news broke, Mr. Trump responded with two tweets about the phone call and a comment on U.S. policy on Taiwan.
"The Chinese leadership will see this as a highly provocative action, of historic proportions," Evan Medeiros, a former Asia director at the White House national security council, told the Financial Times, which first reported the call.
"Regardless if it was deliberate or accidental, this phone call will fundamentally change China's perceptions of Trump's strategic intentions for the negative."
The U.S. adopted a "one China" policy after Richard Nixon visited the communist-controlled mainland in 1972. China then became a de facto American ally in the Cold War with the Soviet Union, and is now a major trading partner.
Trade with China became a major issue in the 2016 presidential campaign, with Trump repeatedly threatening to install a major tariff on Chinese goods in order to protect American manufacturing.
Thanks for reading CBS NEWS.
Create your free account or log in
for more features.