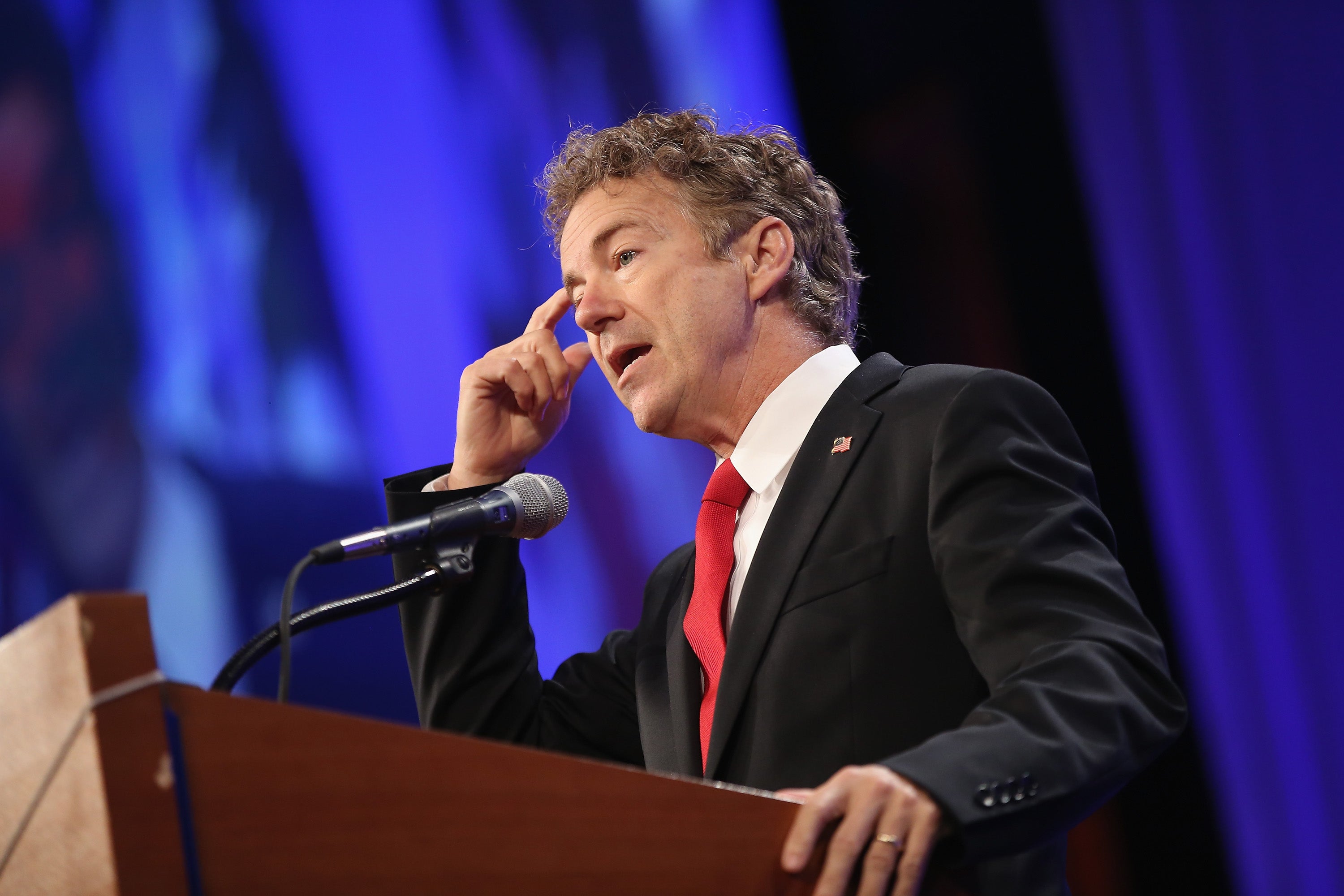 Rand Paul vows to force end to NSA surveillance program
Ahead of a Sunday deadline to renew key provisions of the Patriot Act, Republican presidential candidate and Kentucky Sen. Rand Paul plans to "force the expiration" of the National Security Agency's bulk phone data collection program.
"Tomorrow, I will force the expiration of the NSA illegal spy program," Paul wrote Saturday in a letter to Politico. "I am ready and willing to start the debate on how we fight terrorism without giving up our liberty. Sometimes when the problem is big enough, you just have to start over."
The Kentucky senator, who launched a 10-hour-long speech on the Senate floor last week to protest the NSA's surveillance program, could get a chance to make good on his word this weekend. In a Sunday session, Senate leaders are expected to cobble together a compromise surveillance bill, hoping to get the required votes for passage.
"Tomorrow, we will come back with just hours left before the NSA illegal spying powers expire," wrote Paul, who has run his presidential campaign with the promise to end the bulk surveillance program.
The government says its authority for the controversial spying program -- though it has been ruled illegal by one federal court -- rests in Section 215 of the Patriot Act. That section of the law is set to expire Monday. The Senate rejected a House-passed bill last week that would renew certain provisions of the Patriot Act.
"Let me be clear: I acknowledge the need for a robust intelligence agency and for a vigilant national security," Paul said. "I believe we must fight terrorism, and I believe we must stand strong against our enemies. But we do not need to give up who we are to defeat them. In fact, we must not."
Paul has reportedly strained relationships with hawks in the Republican Party, including fellow Kentucky Sen. Mitch McConnell, the majority leader. And he's also drawn the criticism of President Obama, who has strongly urged the renewal of the Patriot Act provisions.
"This needs to get done," the president told reporters in the Oval Office Friday. "It's necessary to keep the American people safe and secure."
But Paul's letter ahead of Sunday's Senate session indicates that he fully intends to continue his fight.
"I do not do this to obstruct," Paul wrote. "I do it to build something better, more effective, more lasting and more cognizant of who we are as Americans."
Thanks for reading CBS NEWS.
Create your free account or log in
for more features.