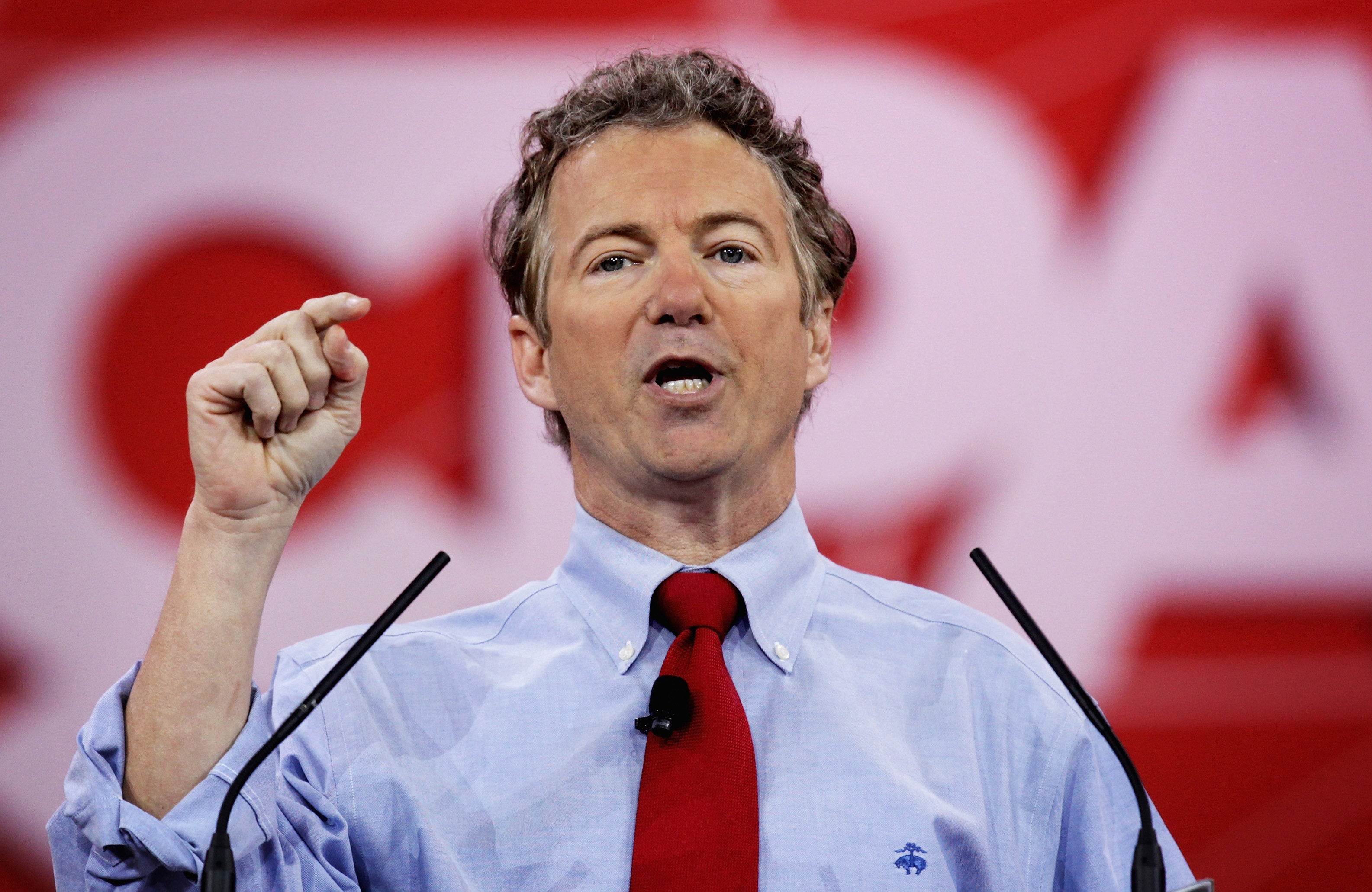 Rand Paul video previews presidential announcement
Sen. Rand Paul, R-Kentucky, tweeted out a YouTube video Sunday night that bolsters expectations he will announce his presidential campaign Tuesday.
The slickly produced video runs just under three minutes long and highlights his political rise over the last two years. It cuts together excerpts from his speech at the 2015 Conservative Political Action Conference along with television clips in which reporters, pundits and even comedian Jon Stewart offer flattering analysis of his rise.
The video highlights, among other things, Paul's 13-hour filibuster of President Obama's nominee to lead the CIA in 2013 and his outreach to minority communities. A graphic declares him "a different kind of Republican."
A full-screen graphic at the end of the video reads "On April 7, one leader will stand up to defeat the Washington machine and unleash the American dream." An audio track in the background features a crowd chanting "President Paul" underneath. Viewers are invited to "Join the movement."
Paul is scheduled to hold a rally in Louisville, Kentucky, Tuesday where he is expected to announce his presidential bid. He would be the second Republican to formally declare they are running for president, following on an announcement from Texas Sen. Ted Cruz last month.
After the Louisville speech, Paul will travel to New Hampshire, South Carolina, Iowa and Nevada for rallies.
Thanks for reading CBS NEWS.
Create your free account or log in
for more features.