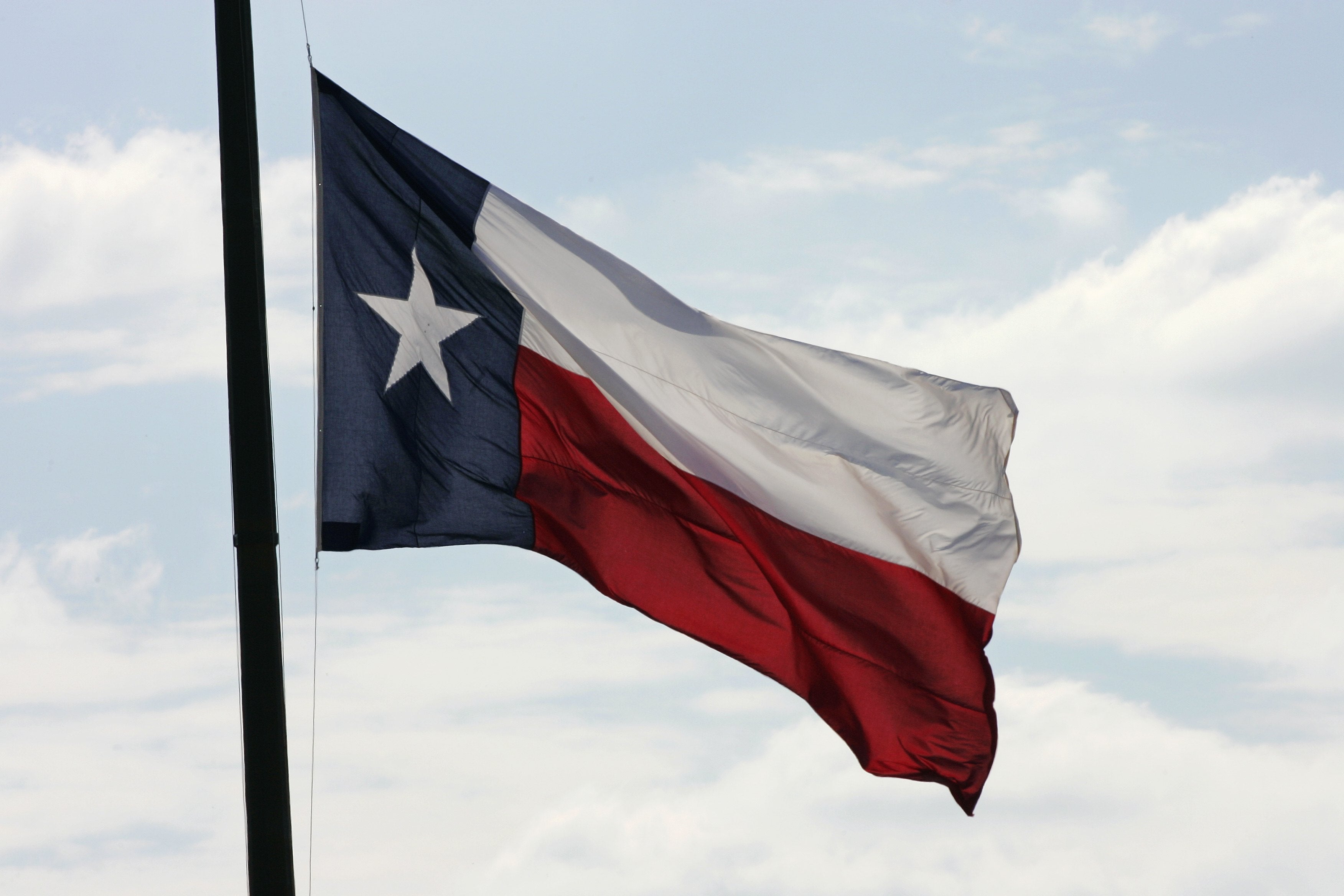 Questions surround Texas National Guard troops' mission
McALLEN, Texas - On U.S. 83, the highway that hugs the southern stretch of the Texas-Mexico border, law enforcement is everywhere.
Even on a national holiday this week, the green-and-white trucks of U.S. Customs and Border Protection circled tirelessly around the empty streets of Rio Grande City, a hotspot for illegal border crossings. Texas state troopers pulled over vehicles, and a Border Patrol helicopter hovered above, keeping watch over the Rio Grande.
Less visible are hundreds of Texas National Guard troops who arrived last summer and are under new orders from Gov. Greg Abbott to remain indefinitely - probably at least through next year. But with migration numbers falling and the guard moving to remote outposts, local authorities and residents are questioning the troops' continued presence here.
Previously scheduled to leave in March, guard members who typically respond to short-term disasters like hurricanes are instead digging in for one of the longest domestic deployments in the U.S. That is despite dwindling apprehensions and an even steeper drop in unaccompanied children arriving from Central America.
It was the arrival of those children in overwhelming numbers that prompted former Gov. Rick Perry to activate the guard in the first place. Abbott says the extended mission remains necessary until Texas hires more state troopers.
"We will stay on station until our presence there is not needed any further," National Guard Maj. Gen. John Nichols said.
The troops had been stationed mostly along the Rio Grande. But in recent weeks, their presence became less visible as the guard began a gradual drawdown in anticipation of the mission ending in March.
Still unclear is how many guard troops will remain, serving in their strictly surveillance role. They are armed, but they do not have arrest authority and must call another agency at the first sign of trouble.
Texas Department of Public Safety Director Steve McCraw this week refused to disclose the total number of gun-carrying patrolmen the state has saturating the Rio Grande Valley, making a complete picture of security elusive.
The governor and state officials no longer disclose the number of guard troops being kept on the border, citing what they call operational security.
When about 1,000 guard troops first arrived in August, more than 6,600 illegal crossers were apprehended in the first week, according to state officials. Those numbers have since fallen to around 200 guard members and about 2,000 weekly apprehensions.
The National Butterfly Center, on a 100-acre property adjacent to the Rio Grande in Mission, was home to a group of guardsmen through the end of 2014. The center's executive director recalled seeing them set up on a nearby levee in full body armor in the hot sun with high-tech surveillance equipment. Their presence appeared to act as a deterrent.
"The folks on the other side are aware of everything going on, so they move it elsewhere. It is a business, and they want business to go smoothly," Marianna Trevino Wright said.
But the crush of law-enforcement activity and the media attention focused on the border also deterred visitors - the birders and butterfly enthusiasts who come from as far away as Japan. Participation in the center's annual festival last fall fell by 20 percent, she said.
"You come out here and see how lovely and tranquil and peaceful it is, and the news made it sound like we were being invaded," she said.
The center held two dinners for guard troops, but she said she has not seen one guard member anywhere in the area since January. "They sort of vanished," she said.
The National Guard's lowered profile has caused some local law enforcement officials to balk at the cost of keeping them in the area. Next year, Texas will surpass $1 billion in border-security spending since 2008. The money has paid for everything from raw manpower to futuristic spy planes and $600,000 armored boats with machine guns that fire 900 rounds per minute.
Cameron County Sheriff Omar Lucio said that he's never spotted the guard working in his county and his officers don't report seeing them either. That money would be better used beefing up local law enforcement, he said.
"We have to know when you can stop somebody, when you can interrogate someone, when you have probable cause to stop. The National Guard does not have that authority," Lucio said.
Sister Norma Pimentel, executive director of Catholic Charities in McAllen, which opened a shelter for migrants last summer, also questioned what the guardsmen added.
"Folks in general appreciate the sense of safety that our local law enforcement provide for us," Pimentel said. "I don't know that the National Guard is doing anything to increase that safety."
Thanks for reading CBS NEWS.
Create your free account or log in
for more features.