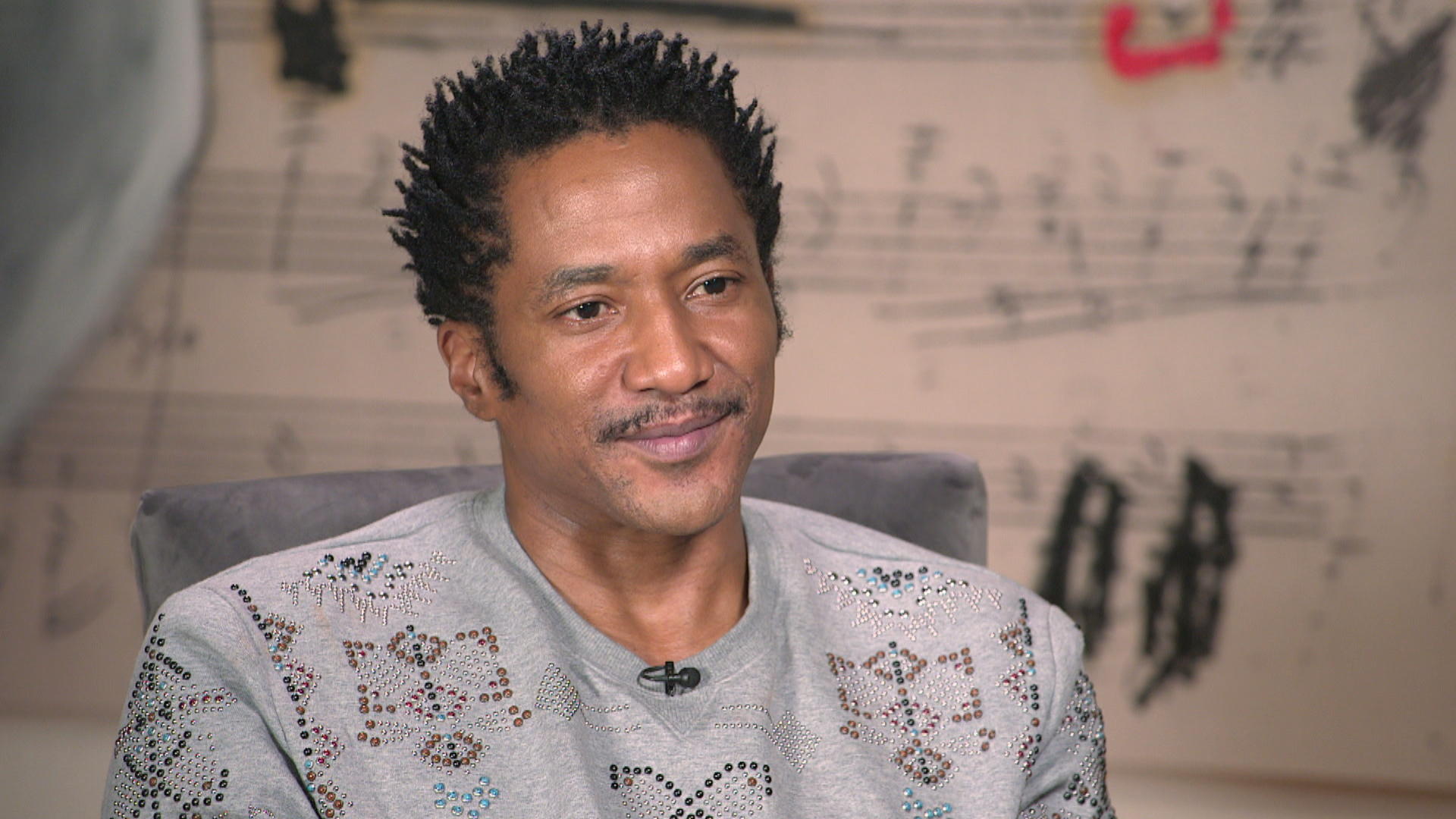 A Tribe Called Quest's Q-Tip on new album and honoring Phife Dawg
Hip-hop legend Q-Tip has been keeping busy with a new project. This year, he became the first artistic director for hip-hop at the Kennedy Center.
Q-tip is a founding member of the classic hip-hop group A Tribe Called Quest, which will soon release their final album after an 18-year break.
For rapper-producer Q-Tip, his music studio in his New Jersey home is where the magic happens. His critically acclaimed career has made him one of hip-hop's pioneers.
"What did hip-hop mean to you growing up?" asked "CBS This Morning" co-host Gayle King.

"It was exciting. It was new. It was a place where I saw young people that looked like me, that talked like me, that, you know, dressed like me to be expressive," Q-Tip said in this exclusive network interview. "Be, like, kings and queens. And be these superheroes."
The 1980s are considered the "golden era" of hip-hop — a time marked by a diversity of sound and innovation of style.
"We had our brothers, whether it be Public Enemy or N.W.A. And their music and the way that they came out, their imagery was a little bit more harder tinged," Q-Tip said. "But it was — it was dope, though. It was great, you know what I'm saying? So here we come with, like, dashikis on. And this left-of-center thing that was happening. And it was like, 'Who are they?'"
They were A Tribe Called Quest. Q-Tip formed the group in 1985 with friends Ali Shaheed Muhammad, Jarobi White and Phife Dawg. They were known for their thoughtful lyrics, sampling jazz and creating a big sound.
Their "Midnight Marauders" and "Low End Theory" are widely considered two of the greatest albums of all time.

Success kindled their competitive drive.
"Like, I remember… when we put out 'Low End Theory,' that day Nirvana's album came out, 'Nevermind,' the same day. And I remember listening to that album and saying, 'Yo, did you hear this? Yo.' Like, trying to be better than Nirvana, you know what I'm saying?" Q-Tip said. "If you could imagine, just kind of crazy, but that's where we were with it. We were just, like, young and kind of like, wide-eyed and idealistic."
The group released five albums before internal conflict and a changing industry caused the group to split in 1998. Q-Tip went solo and nearly two decades later, A Tribe Called Quest reunited on stage for what turned out to be the last time.
"And we just decided right then and there, 'Man, we've got to get in the studio right now. It felt too good. We have to do this.' You know? And we did. And the vibe was just, like — it was just fun," Q-Tip said, laughing.
But while working on the new project, Phife Dawg died suddenly after a long-fought battle with diabetes.
The members had been friends since they were little boys.
"Oh, I've known him since I was four. He was my oldest friend. We not only grew up at that age together, but we did something together. We created something together. We traveled the world together as young men and then the two guys who knew each other since four years old were a part of this kind of village and tribe," Q-Tip said.

We can hear Phife on the new album, "We Got It from Here… Thank You 4 Your Service."
"Yeah. We just, you know, hope that… people enjoy it. And it makes people feel good -- that's what we always wanted," Q-Tip said. "And I just want to hold my brother up and celebrate him. He wanted us to do an album more than anything."
"So in many ways, it's a legacy album, too."
"Yeah," Q-Tip said.
"And after 18 years, does A Tribe Called Quest still have it, Mr. Tip?" King asked.
"Well, we'll let y'all decide," he said.
Thanks for reading CBS NEWS.
Create your free account or log in
for more features.