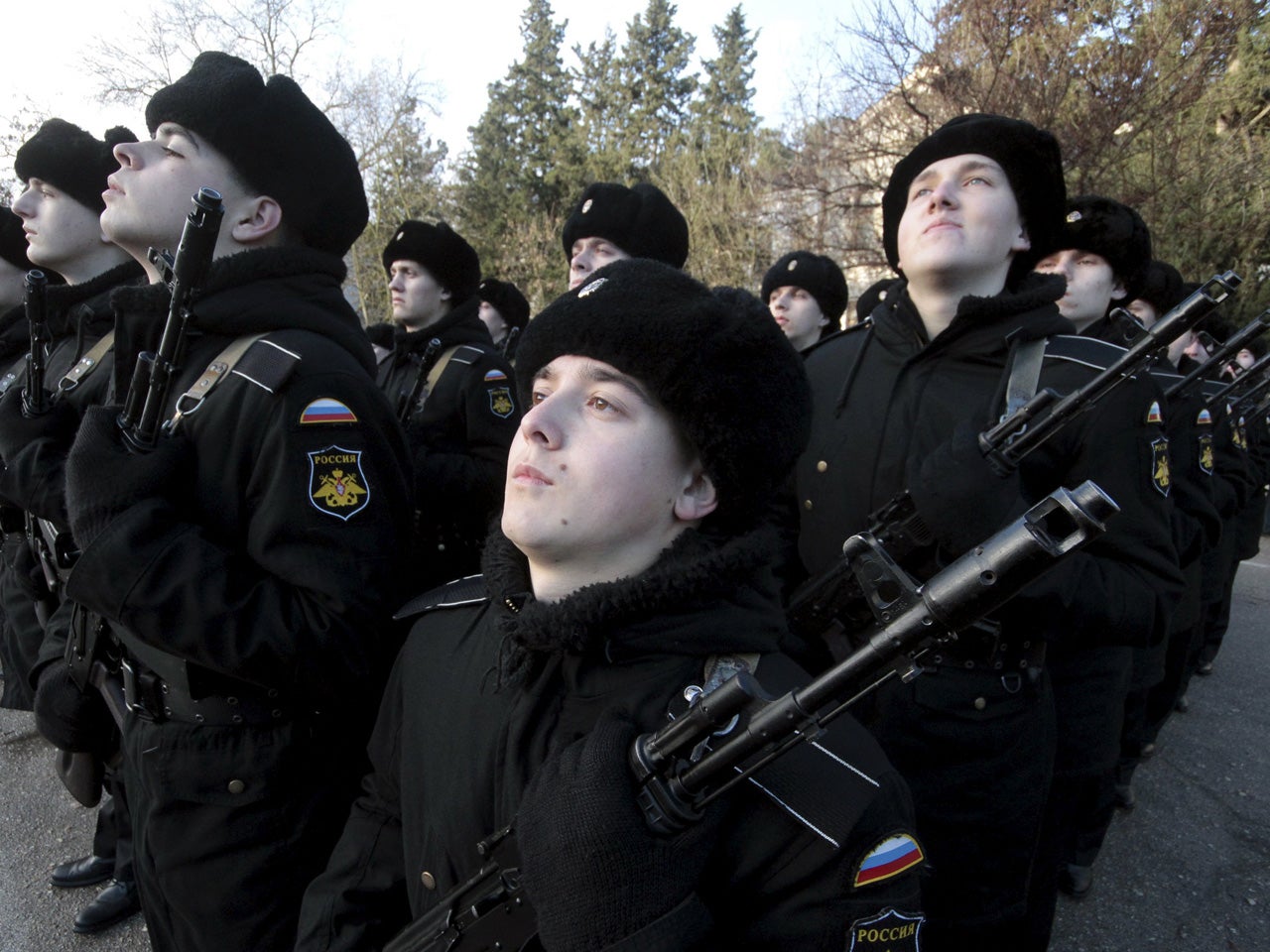 Putin rattles Russia's saber with massive military drills
MOSCOW - President Vladimir Putin has scrambled thousands of troops and hundreds of warplanes across southwestern Russia for large-scale military drills intended to test the troops' readiness amid continuing tensions with the West.
Defense Minister Sergei Shoigu said that military units were put on combat alert early Monday, marking the launch of the exercise that involves troops of the Southern Military District.
The district includes troops stationed in Crimea, the Black Sea peninsula that Russia annexed from Ukraine in 2014, as well as forces in the North Caucasus and southwestern regions near the border with Ukraine.
Shoigu said the maneuvers will also engage airborne troops and military transport aviation, as well as the navy. He noted that the drills are intended to check the troops' ability to respond to extremist threats and other challenges.
According to Shoigu, who spoke at a meeting with the top military brass, the war games would include redeployment of air force units to advance air bases and bombing runs at shooting ranges. The maneuvers will test the troops' mobility, with some being deployed to areas up to 1,860 miles away, the military said.
Deputy Defense Minister Anatoly Antonov said in a statement that up to 8,500 troops, 900 ground weapons, 200 warplanes and about 50 warships will be involved in the drills.
The exercises are the latest in a series of major drills intended to strengthen the military's readiness. They have continued despite the nation's economic downturn.
Even though a drop in global oil prices has drained the government's coffers and helped drive the economy into recessions, the Kremlin has continued to spend big on the military, funding the purchase of hundreds of new aircraft, tanks and missiles.
Russia has demonstrated its resurgent military might with its air campaign in Syria, which helped President Bashar Assad's military win a series of victories in recent weeks. The military used the Syrian operation to test new types of weapons in actual combat for the first time, including long-range air- and sea-launched cruise missiles.
The air blitz in Syria has badly strained Russia's relations with Turkey, which shot down a Russian warplane at the border with Syria in November. The latest drills could be part of muscle flexing amid the tensions with Ankara.
They also come at a time when a peace deal intended to end fighting between Ukrainian government troops and Russia-backed rebels in eastern Ukraine appears to be in jeopardy amid increasingly frequent clashes in recent weeks.
The drills also come after U.S. Defense Secretary Ash Carter announced last week that the Obama administration plans to quadruple spending to $3.4 billion in 2017 for a European Reassurance Initiative.
"It is already sending a powerful signal to allies," Lt. General Ben Hodges, the commanding General of U.S. Army Europe, told CBS News. "It also sends a powerful message about deterrence, deterring Russia from further aggression from what it started two years ago when it annexed Crimea."
Thanks for reading CBS NEWS.
Create your free account or log in
for more features.