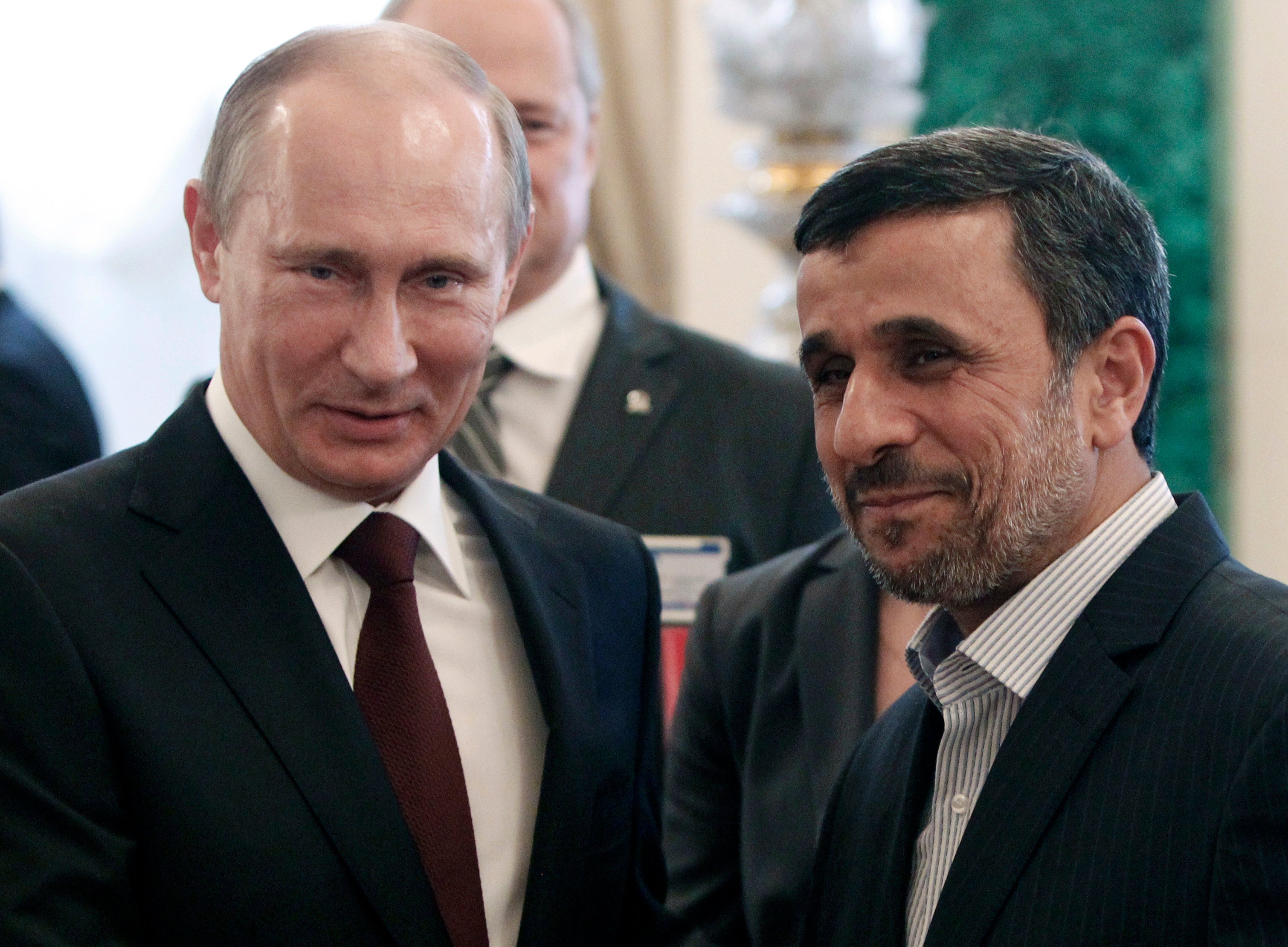 Putin: Snowden must stop "damaging our American partners"
Updated at 1:15 p.m. Eastern
MOSCOW Russia's President Vladimir Putin said Monday that former National Security Agency contractor Edward Snowden will have to stop leaking U.S. secrets if he wants to get asylum in Russia, but added that Snowden has no plan to quit doing so.
President Barack Obama said there have been high-level discussions between the U.S. and Russia about Snowden's extradition, but Putin repeated Russia's stance that it has no intention of sending Snowden back to the United States.
He insisted that Snowden isn't a Russian agent and that Russian security agencies haven't contacted him.
The Interfax news agency said a Russian consular official confirmed that Snowden asked for political asylum in Russia. Interfax cited Kim Shevchenko, the duty officer at the Russian Foreign Ministry's consular office in Moscow's Sheremetyevo airport, as saying that Snowden's representative, Sarah Harrison, handed over his request Sunday. Reuters and the New York Times had previously reported that Snowden had applied for asylum.
Speaking at a news conference, Putin said that Snowden considers himself a rights activist, a "new dissident," and compared him to Nobel Peace Prize winner Andrei Sakharov.
Snowden has been caught in legal limbo in the transit zone of Moscow's Sheremetyevo airport since his arrival from Hong Kong on June 23. The U.S. has annulled his passport, and Ecuador, where he has hoped to get asylum, has been coy.
Putin, who hosted a summit of gas-exporting nations in Moscow that included leaders from Venezuela, Bolivia and Iran, said he doesn't know if any of those attending could offer Snowden shelter.
"If he wants to go somewhere and there are those who would take him, he is welcome to do that," Putin said. "If he wants to stay here, there is one condition: he must stop his activities aimed at inflicting damage to our American partners, no matter how strange it may sound on my lips."
Putin added that Snowden doesn't want to stop his efforts to reveal information about the U.S. surveillance program.
"Just because he feels that he is a human rights defender, rights activist, he doesn't seem to have an intention to stop such work," Putin said.
Obama wouldn't confirm reports that law enforcement agencies in both Russia and the U.S. have been ordered to find a solution regarding Snowden.
The two leaders' comments come as Obama's administration is facing a breakdown in confidence from key allies over secret programs that reportedly installed covert listening devices in EU offices. Europe's outage was triggered by a Sunday report by German news weekly Der Spiegel that the NSA bugged diplomats from friendly nations — such as the EU offices in Washington, New York and Brussels.
The report was partly based on the ongoing series of revelations of U.S. eavesdropping leaked by Snowden.
Many European countries had so far been muted about revelations of the wide net cast by U.S. surveillance programs aimed at preventing terrorist attacks, but their reaction to the latest reports indicate Washington's allies are unlikely to let the matter drop without at least a strong show of outrage.
Obama maintained that all nations in the world with intelligence services try to understand what other nations are thinking. He added the U.S. is still evaluating the Spiegel report, adding that the U.S. will provide all the information European allies are requesting.
French President Francois Hollande demanded that the U.S. immediately stop the alleged eavesdropping and suggested that the widening surveillance scandal could derail negotiations for a free-trade deal potentially worth billions.
"We cannot accept this kind of behavior from partners and allies," Hollande said on French television on Monday.
In a sign of the distrust the report had sowed, the German government launched a review of its secure government communications network and the EU's executive, the European Commission, ordered "a comprehensive ad hoc security sweep."
"Eavesdropping on friends is unacceptable," German government spokesman Steffen Seibert told reporters in Berlin. "We're not in the Cold War anymore."
U.S. Secretary of State John Kerry said Monday he didn't know the details of the allegations, but tried to downplay them, maintaining that many nations undertake various activities to protect their national interests. He failed to quell the outrage from allies, including France, Germany and Italy.
Details of the allegations have been trickling out for the past 48 hours in Britain and Europe, and CBS News correspondent Elizabeth Palmer says the political reactionhas ranged from astonishment to fury.
It's unclear how widespread similar practices actually are. But some in Europe have raised concerns that U.S. efforts include economic espionage. When asked whether Germany spies on its allies, Seibert responded: "It's not the policy of the German government to eavesdrop on friendly states in their embassies. That should be obvious."
Despite the rhetoric, the threat to the trade negotiations is likely to be minimal. For one, technical negotiations often proceed at a level largely detached from political considerations and so far, there have been no EU plans to let the first round of the trans-Atlantic free trade talks from fall victim to discord over the snooping scandal. Such talks traditionally need to develop a momentum of their own and would suffer huge delays if they were held up each time there was political strike between the parties.
The U.S. government is organizing the first round from July 8-12 in Washington.
According to Der Spiegel's report, the NSA planted bugs in the EU's diplomatic offices in Washington and infiltrated the building's computer network. Similar measures were taken at the EU's mission to the United Nations in New York, the magazine said.
It also reported that the NSA used secure facilities at NATO headquarters in Brussels to dial into telephone maintenance systems that would have allowed it to intercept senior officials' calls and Internet traffic at a key EU office nearby.
The Spiegel report cited classified U.S. documents taken by Snowden that the magazine said it had partly seen. It did not publish the alleged NSA documents it cited nor say how it obtained access to them.
Thanks for reading CBS NEWS.
Create your free account or log in
for more features.