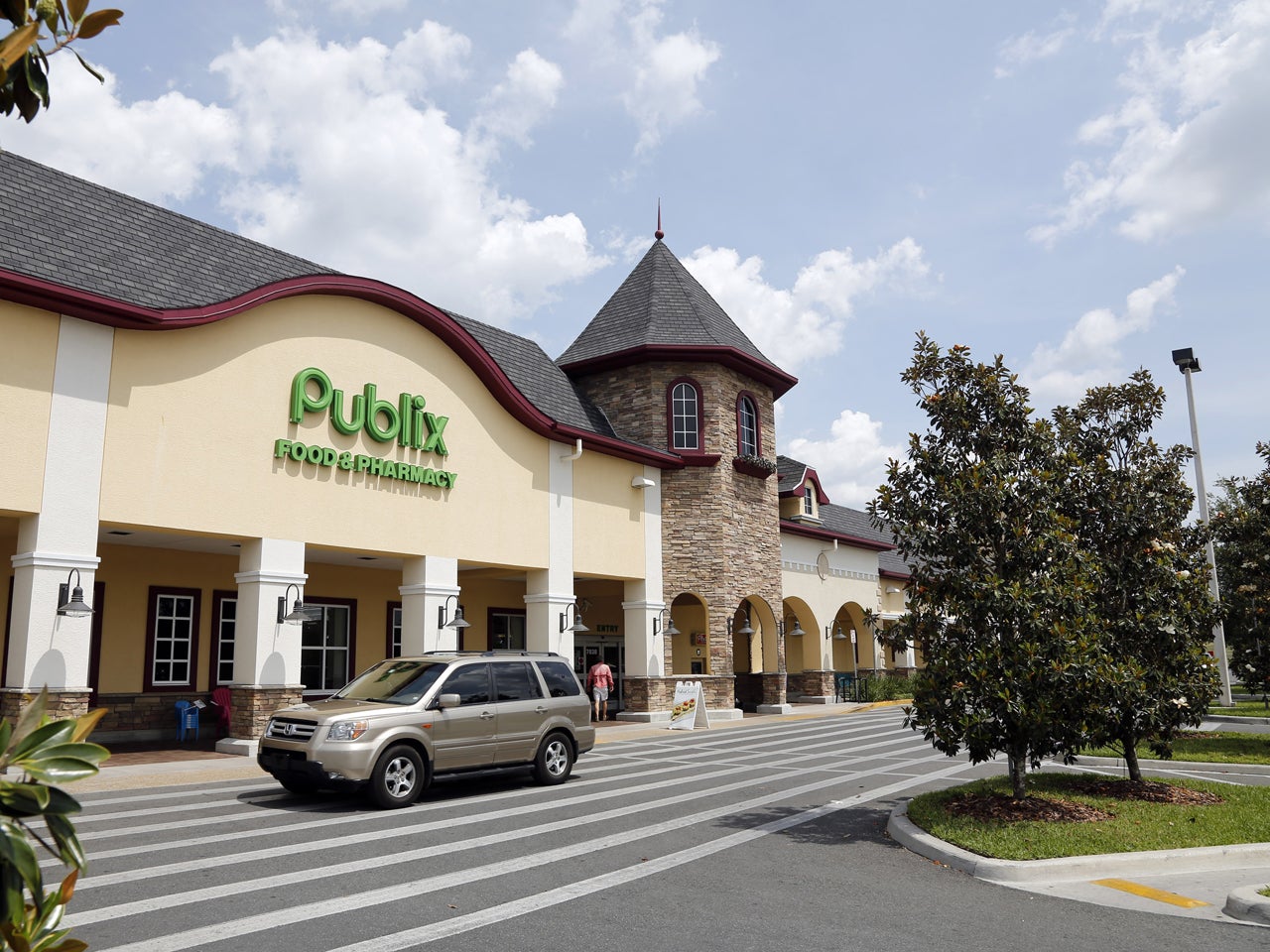 Publix says dogs aren't allowed in store shopping carts, including service animals
If you're heading out for a trip to a Publix supermarket, it's best to leave Fido at home. The chain won't allow dogs, including service animals, to ride in its shopping carts.
Those who enter the grocery stores will now be greeted with a sign at the entrance, according to CBS affiliate WPEC-TV.
The sign reads, "For food safety reasons, only service animals that are specifically trained to aid a person with disabilities are permitted within the store. Service animals are not permitted to sit or ride in shopping carts. Thank you for your help!"
Per the sign, guests with service animals will be permitted to enter the store, but dogs kept as pets have to stay in the car -- or at home.
In a statement sent to WPEC-TV, Publix stated that the policy is not new, but the signs were put in place to raise awareness.
"Publix is an associate-owned company that cares about its customers, and it is important for us to create a pleasant shopping environment," read the statement. "Service animals are covered under the ADA. Therapy animals and emotional support animals are not part of this legislation."
Service animals have become a controversial topic in recent years, as states and businesses have attempted to crack down on people abusing the Americans with Disabilities Act.
Under the act, service animals are permitted to accompany their owners into public businesses, government buildings, hospitals and other locations where pets would be barred. It also stops these locations from requiring certification from the animal's owner.
Thanks for reading CBS NEWS.
Create your free account or log in
for more features.